Use Restaurant Food Ordering System for High Level of Customer Experience
by Ordering on Aug 31, 2018 4:17:42 AM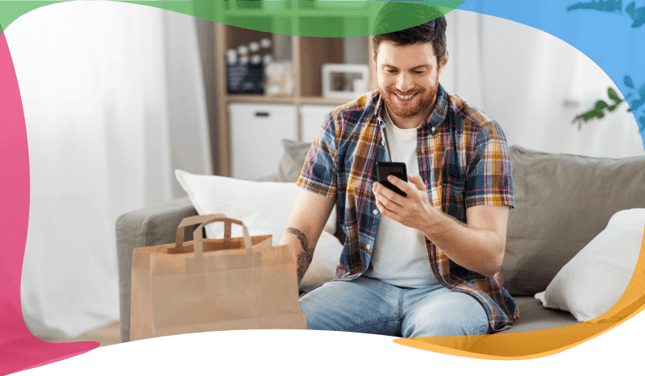 Get the best "Restaurant Food Ordering System" for High Level of Customer Experience:
"You can transform your customer experience into one that is positive and up-to-date with a food ordering system: if you do it right. Your customers have high expectations in today's modern world, and they don't want to mess around looking through paper menus and calling you to place their order. Customers want to browse through your menu at their leisure and order at the touch of a button."
A restaurant food ordering system introduces excellent opportunities to influence your customers and increase productivity within your team. Affecting productivity within your organization during rush hour is hard when the team already have their hands full. Simplifying the whole order process can shorten the time it takes to complete the order. Using an online food ordering system means you can view exactly what the customer has ordered on screen, reducing the chance of error.
Giving your customers all the information they need on-hand allows you to offer your customer a full and up-to-date menu that they can browse through at their leisure. The majority of people use a smart device regularly, so why not let them view and order from your menu at the click of a button? Food ordering systems are becoming a trend, which you must keep up with.
How does a food ordering system benefit your restaurant? Orders are easily managed through the ordering dashboard with a notification option available when a new order is placed. There is less room for error. If there is an error, it won't impact negatively on your restaurant as the customer is responsible for what they input instead of your team taking responsibility in jotting it down.
Increase productivity with less time spent taking phone orders. Gain great insight into what your customers' want when they want it. You can increase business activity and process orders faster by analyzing this information and also offer promotions that are relevant to the individual. If you have a restaurant food ordering system, you have a much greater opportunity in promoting your restaurant using social media. You can use social media, SMS, or email as a marketing tool to offer promotions or discounts to help you gain new customers and retain current customers.
Customers ordering through a

restaurant food ordering system

tend to spend more. Giving them the chance to browse lets them see various options, rather than them making a quick phone call to order their 'usual' as they don't have a menu to hand. An online presence attracts more customers and gives you a more extensive reach to your target audience.
Nowadays, people live such busy lives that they want the process of doing pretty much anything simplified. Allowing customers to order food at the click of a button fits into this lifestyle. Allowing them to pre-order for delivery or collection at a time that is convenient for them enables them to enjoy their food at the time they have the freedom to do so. Improve the experience your customers have with your restaurant and create happy, loyal customers by keeping up with the latest technological trend of online food ordering.