Trends in 2022 in Online Ordering for Franchises
by Ordering on May 7, 2018 6:41:19 AM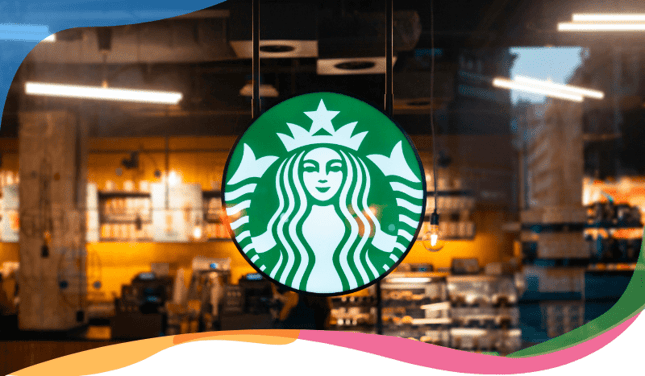 Step 1: Understanding the concept:
Before we start the topic, we should know about today's topic, i.e., TRENDS IN 2018 IN ONLINE ORDERING FOR FRANCHISES. Let's understand the term "TREND." Trends mean the way society starts behaving towards the development or new changes. A change in the new generation is new development. And yes as we all very well know that social media and networking are nowadays becoming the trends among everyone.
Online ordering is defined as a comfortable and straightforward or easy way to order your goods and services without going to the market from your home. Or even, without moving from your place via the internet, social media, apps, etc. And the rise of online orderings is rapidly increasing, which became a trend for the new generation. The pattern is the way of showing new changes, or you can say development. So, why do you think people prefer to shop online rather than going to a store nowadays? There are many acceptable reasons for customers behind online purchase like it is open 24/7, people are no longer is restricted or bounded in time for shopping anymore. In this hectic life, this is a good reason that it saves time for the customer. There are many more reasons for this online ordering will be discussed below in the article.
Now comes the term FRANCHISES, which means an authorization or an individual or a group acting as an agent of a branded organization of specified commercial activities.
There is no lack of space for building new businesses or companies, but in this running world of development and the roar of success existing well-branded companies are trying to apply multi-branding techniques. This brand wants to invest more and more in exploring their business all over the world by giving franchises to any agent or authority to establish their brand much high.
"The only thing that is constant is changing" this quote is perfect suits all the situations, things, persons or business go through.

In the world of business, all the things are precarious. The operator has to keep his/ her sense open to sense the changes which are occurring in and around the industry. Not only has this but with the knowledge of changes, the operator should also adopt that change while moving on as I said earlier business is full of risk because there you will not get a single time to sit back and relax. The moment you think to relax than many competitors behind you will push you into a corner and take over your business.
Representing branded or big businesses in small businesses are known as franchises. For entrepreneurs, development of a franchise provides an opportunity to fast to expand their activities.
Step 2: Importance of having franchises:
● It is essential to do what is going trending in and around the businesses. It is now apparently accepted that franchises play a very vital role in creating development in modern business and also known for increasing the economic growth of the country.
● The franchise has not to invest much as he is a kind of agent for a big brand company so, he gets full privileges like establishing the team, training for team till advertising of products.
● One always takes a franchise to a well-established company with a complete support structure and opens the store without the risk of failure of an independent business owner. Franchises don't have any such chance of new competitors entrance. In this concern, the owner does not have to make his team. Also, he is provided with the team, support and full working management structure.
● No experience needed, as they only offer training and teaches how and what to update for the betterment of their business up gradation.
A franchise has the full backup of resources from the big company and also has the full support of media to advertise the goods and services.
The franchise does not have a fear of whether his business products will be sold out or not because his products are already a branded one and previously tested and liked by the consumers.
Step 3: Trends which should be followed:
1. Customer's needs:

Now this is not the era where the question will arise like how to use internet or notepad or mobile, this is the era where the problem is how to use it more efficiently. There are many portals, tools, and equipment through which a business can understand their customer's requirement and their choice with a single click.

2. Interaction with customers:

Now interacting with your customers and taking their feedback personally via Whatsapp, Facebook, Instagram, etc. video calling or call becomes an integral part of successful business. The customer wants a real connection with real people.

3. What new generation wants:

It's a generation of youth. Companies should listen and appreciate their ideas and techniques; they better know what the unique era needs and what will be their response better than the people that are now getting retired or working for long years.

4. Consumer's feedback:

Today's customers are very well informed and knowledgeable about the products which they are using or the products which they will use later, they will ask for customization which suits their needs. Today's customers are very genius; you cannot fool them easily. As per the above survey graph, you can now very clearly understood that without checking the companies full information on Facebook, website, yelp, twitter, negative and positive reviews from another customer they are not going to buy your goods and services. This day making customer is not so easy. Taking customer's feedback can help you to make your product run correctly.

5. Marketing:

Customer does not need new features of their required product; they want proper marketing should be shown in social media via advertisement etc., so, that they can get believes the existing product, people and company is not fraud. In the present-day social site like facebook, Instagram, Twitter has millions of user, now to manage your social media page/site for the best possible outcome you need to play in and around this famous common first. Here you can get numerous people to make your customer if you efficiently post and share your advertisements or links to your goods and services. Being loyal and active on the internet will keep your company's standard, and marketing at high and hence the customer will also get attracted to you.

6. Privacy:

With every sound effect you will find adverse effects too. In this industrial era, the data or password of customer or company can be quickly taken over by some hackers. So, it is essential to keep them makes your customer genuinely believe that they are safe from your hands. Privacy of the customer should be maintaining for securing their address, payment card pins, etc. from the fraud or fake companies. The company should provide 100% privacy to the customer's personal information which was collected through the company's website.

Step 4: Why Ordering & its benefits:
We have discussed almost all the points of online ordering trends and franchises in above article, now let us understand the solution to every business in a single assessable app.
This company is having every solution for your e-commerce business at one place.
● Why is it unique?
www.ordering.co is only who brings the technology which automatically customs your business with various e-commerce apps. It is perfect for one location business or multi-store sites. It manages all the orders, products, logos, advertisements, live track of requests for time management. It also looks after the live record of drivers and pushes notifications. It has total control on all the incoming orders for the appropriate time. It takes full responsibility for products and service from receiving to get delivered to the product.
With Ordering, it has got multiple services as products, which can help you build your business in multiple ways, please click on each product we have to learn more in details, about how it can benefit your business in real-time:
The difference here in comparison with a normal online shop is that these sites provide a listing of providers so the user can choose one provider, check his menu and order the products he wants. The online ordering site should be mobile responsive, clean, great speed and a user-friendly design.
This multi-vendor website is a must.
Get It Here
This is nowadays extremely important for your startup. A big part of the users who like ordering food online want to use their smartphones and tablets to place an order. The mobile design for the website can a temporal solution to satisfy this need but having online ordering Apps will make the difference because your brand will be seen on their smartphone screens as an App. There are many other advantages like speed and user-friendliness if you decide to create your online ordering App
Once the customer has ordered food online or any other product a driver must pick up the products and bring them to the correct address of the user who ordered. Nowadays, it is common that the users are well informed about the location of the driver and how long the delivery of the products will take. Real-time tracking is a feature that users are expecting and this belongs to high tech companies.
The communication with each of the food providers on the platform is vital. The business App is essential because it allows the business owner or restaurant owners to get the orders sent with push notifications to an iOS or Android device. It is very common that business owners have a tablet on the counter or the kitchen of the restaurant.
With a business App, you can get sound notifications when an order has arrived. You can also accept or reject the order. Entering the approximate time for delivery is also a must nowadays because the users (who order food) want to be well informed.
A business app is necessary to create and have for any business entrepreneur.
Controlling your drivers is one of the most important duties in the logistics once the user has placed an order. People do not like waiting for their food so your company must have proper coordination of all drivers when they are working. The delivery Apps will give you the possibility to assign orders to them, but you have to coordinate who does what. The delivery dashboard lets you organize and manage the orders and drivers who are working for your company.
The tools to upload products, images, prices and other content you will also need a tool so you can do it from any device. With the dashboard, you can also upload static content, for example, an "about us" page, "contact page" and much more. With the dashboard, you can upload the product of each restaurant, and they can even have their account to log in and to modify their products, menus, price & opening times.
Ordering.co can offer you many integrations already done to solve this disadvantage. Alternative notification channels are an excellent solution for the creation of a website.
We did not forget about this important feature. Your users feel very comfortable paying online. Most of the times the users do not have any cash at home and paying with the credit card or PayPal life easier. Accepting online payment is a basic feature for an online ordering system.
Step 5: Reasons to choose Ordering Co.
All the services apps have individually numerous features and effects. One of the main reason for choosing www.ordering.co is it has a straightforward store setup. Here no technical knowledge is required to edit or installation of your company's app.
Another big reason to choose www.ordering.co is providing a multi-purpose business platform not only single business. It has many verticals (the sectors where ordering works for)like – medical cannabis, catering, flower, beauty, pharmacy, auto part, health care, clothes, taxi, shoe, furniture, plumber, accessories, contact lens, etc.,
But it is mainly focused on FOODS & RESTAURANT, GROCERIES, LAUNDRY AND ALCOHOL verticals.
Next reason to select www.ordering.co is it provides you the LIVE CHAT option of the lifetime. In the case, in further you require any help or have any issue you can easily be connected to the ordering team for the solution.
Last but not the least PRICING, the charge which ordering asked their customer for their services is affordable. Only pay for what you need. Here ordering also gives options to the customer how they want to pay for their order. Monthly / Pro or Advanced. No extra fee or commission ordering asked from their clients or customers.