The best E-commerce strategies to reach more customers.
by Ordering on Feb 11, 2021 4:16:04 PM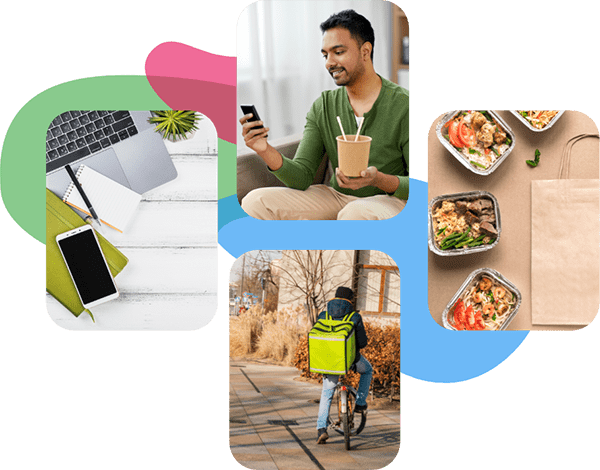 If your business is an online store which is selling products or services, you might be interested in helpful advice on
how to reach more customers using

E-commerce strategy.
A strategy is a summary of how your store is planning to achieve its goals and improve its position in the market.
There are different types of
strategies depending on the goals. In this case, we will focus on how to

reach more customers

for your e-commerce business.

1. Increase E-commerce Search Usability.
Does your e-commerce platform record or analyze what customers are searching for? If your online store system is able to tracks this, you are probably having
effective navigation

and

search

capability.
Organize your web store for these two main groups of potential customers:
- Visitors who know what they want to buy.
- Visitors who only want to browse.
Customers who know exactly what they are looking for want to find the right information as quickly as possible. Designing a

high-performing search experience is a key feature for your users because if users can't find what they are looking for, they will buy it from another store.
The second category is potential customers who just want to browse through the online store and compare items. They will use navigation menus and move into product categories and pages. You should organize the menu bar and categories in intuitive easy-to-use sections.
Does your website have well-designed search and navigation functions? They need to be
user-oriented in order to be effective and help improve the overall experience customers are having on e-commerce websites.

2.- Use HQ Photographs and Good Product Descriptions.
Include beautiful product images and photos to attract the attention of potential customers. Outside the brick and mortar world, customers can't touch the product and are making their
buying decisions

entirely dependent on product imagery and feedback.
Showing good viewable thumbnails
in the search results page will help users find the desired product in one click and get a better idea of what are you offering.

3. Try Personalizing the Home Page.
Personalization is a technique that records what customers viewed or visited on their last session on your website and makes new buying suggestions on every following visit based on past experience in the store. This can be a personalization based on previous behavior such as previous purchases or based on real-time data such as a location or time.
4. Optimize Shopping Cart Functionality.
To prevent customers from abandoning their shopping carts, you should be sure
shopping cart functionality is perfect and easily navigable
. The way to understand weaknesses is to do tests frequently. Test different options on a page to reduce shopping cart abandonment.
5. Improve Your Social Media Strategy.
The

social media strategy
your marketing team prepares should be connected with your

content strategy.

The content creation from your e-commerce website should be published and shared on social media, as this guarantees you a larger audience and boosted visibility.
Visual social networks such as Instagram, Snapchat, and Pinterest, are usually

best for online shops that are selling products, however, don't underestimate Twitter and Facebook as
more than 75% of all internet users are also there.

6. Build Advertising Strategies.
E-commerce shop advertisements help to improve your online visibility and boost sales. Before starting an ad campaign, you should answer three questions: How many visitors does your business' website need for a successful conversion? How much is the budget you can safely allocate and for what period of time? What is the best advertisement outlet for your products? These answers will help you to make some calculations and predictions and will narrow your advertisement options.
Most people choose to start with
Facebook Ads

or

Google Adwords, the most popular and user-friendly platforms for advertising.
At
Ordering

we offer you different types of tools that will allow you to carry out these and many more tips.
You can customize your page to your liking, modify images and menus. You will have a modern and intuitive payment platform that works with different payment gateways and much more!
If you want to know a little more about everything you can do with our platform, we invite you to take a look at our
Ordering University

videos on

Youtube

, so that you get the most out of your business.