Restaurant Ordering System Software
by Ordering, on Jan 30, 2019 10:02:07 AM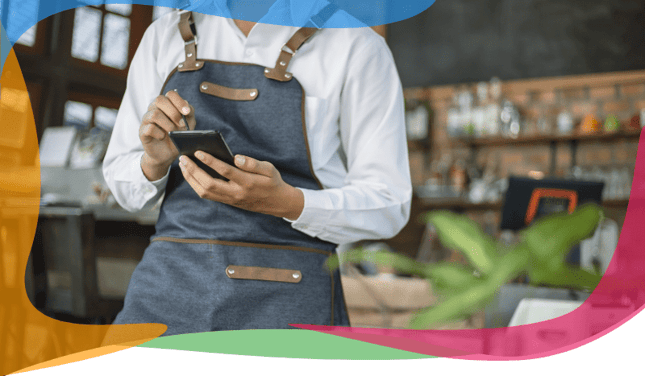 Digitization has taken control of our present world, everything we do in our day to day routine is governed by the systems and other applications, which help us to manage and track and also help us to execute our works at high speeds. Applications or software are essential in every schedule we follow to maintain our work process and other tasks. The software helps us to execute all of our works with a decidedly less probability of errors.
So, for a business which is in running condition must have a useful application or a software which can help the business to manage all of the necessary works in a smoother and a very efficient way. Now here we are talking about a business which is very popular and one of the busiest sectors in the world.
Yes, restaurants, it is one of the most popular and most demanded sectors as it lies in the food & beverages sectors. So managing a restaurant is never going to be an easy job, and in this regard, a system or software is required through which a restaurant can smoothly manage its business. It may be web or an application through which the customers can easily order their favorite food from their favorite restaurants. So, we came up with a system which is one of the most technically advanced and as well as user-friendly, and this system is known as

restaurant ordering system

software. It is a particular software or a web application through which the ordering will much be easier, and it also provides the staffs the opportunity to manage & track the orders in an efficient manner.
Restaurant ordering system software is one of it's kind. The key features of this software are its ability to provide it's users with highly innovative features in a single application, for example- a customer can pre-order or book a table in the restaurant through the same system without any problems. Not only that, but it also provides the restaurant owners with the perfect opportunity to customize it with any new features if they wish that it could come advantageous for the customers.
The present work culture or the present work processes are entirely different compared to the old. It is a race that's happening, and this race has long been inaugurated by a beautiful subject which is known as science and technology. With great innovations, you will always have the advantage to make your business a significant role model in the online marketplace.
For a restaurant owner or a business owner, the challenge is not always marketing and other financial factors, but it is mostly dependant on a factor, and that factor is the process through which you are running your business. Because these are the factors which are going to generate the revenues for your business. So, having said all of the above points, it is apparent to us that in order to grow up any particular sector, the work process through which a business is being run must have a profound way of delivering the service to its customers as well.
Management is also one of the key factors which play a significant role in this context. So, software or systems like the restaurant ordering system software is a software which helps a particular business in the field of management as well, e.g., orders management and table, etc. Restaurant ordering system software also comes with an option of easy integration with other third-party apps and systems as well.
The past years were so crappy when the restaurant staffs used to go through much trouble while handling the orders and the management, we thought and wished to have these kinds of systems back then which would help us in future to accomplish much tougher tasks in minimal and short time.
The key features of a restaurant ordering system software are not only managing the orders and other stuff, but the most important thing which helps us to accomplish is customer service. In this food & beverages industry, customer service is the essential factors which influence a particular business in a significant way.