Restaurant online ordering system with mobile apps
by Ordering on Jan 30, 2018 5:51:02 AM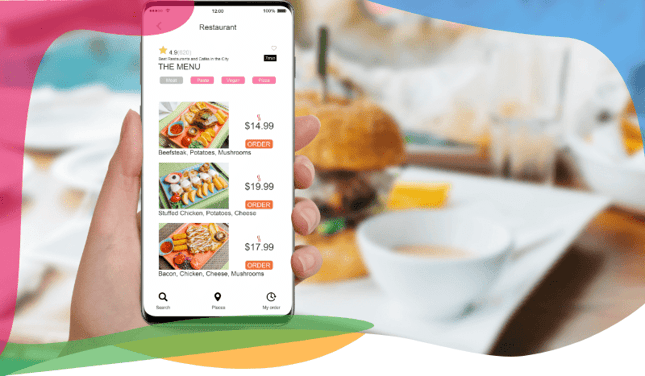 The simple guide to know how to get a restaurant online ordering system with mobile apps.
Brief overview & possible solution, to get a restaurant online ordering system with mobile apps using:

The leading online ordering website provider, since 2012

It's been a great pleasure for us to present such article like this since there are many startups & entrepreneurs like you, who are looking to have a Restaurant online ordering system with mobile apps to starting a business for local delivery/Pickup.
And can help you provide a high-quality Restaurant online ordering system with mobile apps & manage the complicated menu of your restaurant of one or more? Along with that, you might be looking for a fast and straightforward system, which can help you handle lots of online traffic browsing your website at a time, without slowing.
Apart from this, you want to be stress-free in managing all of your customers and with their deliveries & installation of your system etc., that you don't know, right? Well, then Ordering Co is the perfect solution for your restaurant. Ordering Co

is not only the ideal desktop Restaurant online ordering system, but it also has mobile apps, that means that your restaurant can have its own iPhone App and Android App with their brand & logos.
Not only that, Ordering mobile app will help you reduce a lot of your work hours in managing all of your online clients along with their orders. Grow more of your customers online for giving great services with your deliveries and customer support as well as increase your profit margin, gradually! The best solution within one roof for your business that you can only get through Ordering Co.
Remember, there are lots of solutions, system, software, open source freeware out there in today's online marketplace, claiming to be a Restaurant online ordering system with mobile apps. But that might not be true as not all of them are the excellent & right option for your business. As some of them are too cheap or their codes are encrypted. Even some of them will any longer develop by their creators or scammers.
In that case, you have to be very careful while buying a script online, the most common mistake while looking for a Restaurant online ordering system with mobile apps when you decide to buy a Restaurant online ordering system with mobile apps which won´t be developed by the people that created it. That means you would have invested hundreds of dollars or maybe thousand to get your Restaurant online ordering system with mobile apps working like you want in the future. You need to find a food ordering online PHP script that keeps getting updates and new features, only this way you can save a low budget and have more chance to invest your money in other things.
Ordering Co

has got all the potentials & powerful latest features, which makes it be the best option for this. Not only that, it is a Restaurant online ordering system with mobile apps & can be owned easily by any small startups or entrepreneurs for a very fair price, which you cannot believe. Not only that, the price will include, Free hosting on AWS & Free support for bugs and fixes, Lifetime! Isn't that great? I hope "YES"
Some of the added benefits/advantages you get, using Ordering Co:
● Free installation in 24 hours
● Free hosting, lifetime
● Creation of unlimited business & orders with unlimited cities of a country
● Option to have a single business website with apps for iOS & android
● Possibilities to change and adapt the template to your restaurant 100%.
● Open source code-That means you can change everything, even the smallest detail (Sold separately)
● You can create a Multi-store business within a single system.
● Can handle any menu that you offer (Different menu lists during the day and products with extras and lots of ingredients)
● Low price, affordable for any startups & entrepreneurs.
● High-speed performance (Since it's a pure PHP script, the system is very fast on every hosting as we use AWS)
● Deliver areas based on Google Maps (The delivery areas can be set with a polygon on Google Maps while uploading the restaurants)
● Responsive design (The design changes while browsing the website on a mobile device)
● iPhone App included in our pro & advanced packages, or you can get it as optional with our basic package.
● Android App included in our pro & advanced packages, or you can get it as optional with our basic package.
● Flexible integrations of any type of payment gateways as per your location.
● Reviews Module- which will help you to do a review for any business.
● Possibility to receive SMS notifications for user and restaurants about Orders
●

Ordering Editor-

One of our new creation, which can help you and your business to manage your stores and products without login to their dashboards and much more.
●

Ordering Builder-

Which will help you to make any changes to your system, without touching the codes.
● 14 days money back coverage on all of our packages, as per our T&C.
I hope this information was useful to you and that you could save some
time by reading it.
Ordering Mobile Apps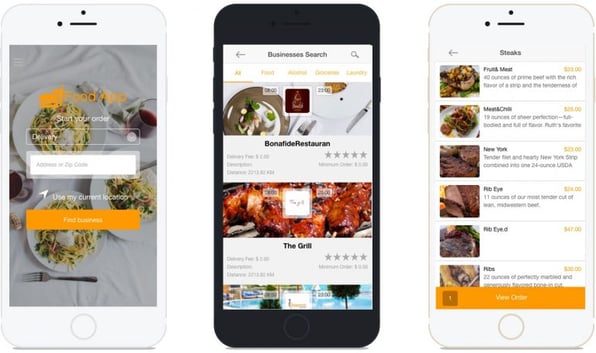 It is one of the prime need for your startup business. A big part of the users who like ordering food online want to use their smartphones and tablets to place an order. The mobile design for the website can be a temporal solution to satisfy this need but having online ordering Apps will make the difference because your brand will be seen on their smartphone screens as an App. There are many other advantages like speed and user-friendliness if you decide to create your online ordering App.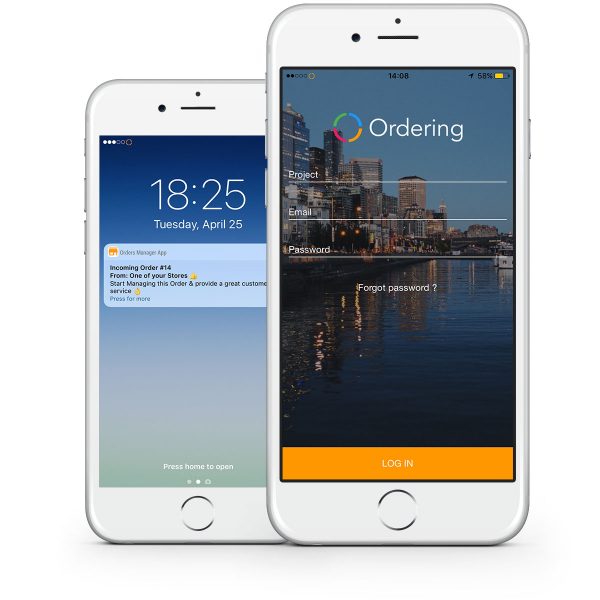 Communication with each of the food providers on the platform like restaurant online ordering system with mobile apps is essential. The business App is necessary because it allows the business owner or restaurant owners to get the orders sent with push notifications to an iOS or Android device. It is very common that business owners have a tablet on the counter or the kitchen of the restaurant. With a business App, you can get sound notifications when an order has arrived. You can also accept or reject the order. Entering the approximate time for delivery is also a must nowadays because the users (who order food) want to be well informed.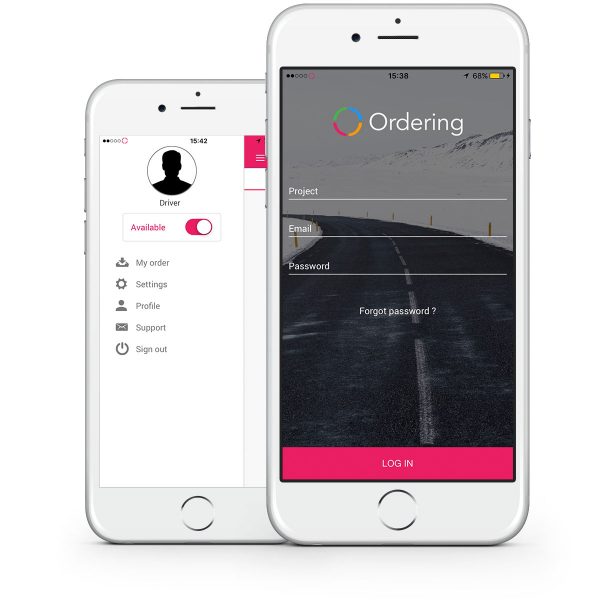 Once the customer has ordered food online or any other product a driver must pick up the products and bring them to the correct address of the user who ordered. Nowadays, it is common that the users are well-informed about the location of the driver and how long the delivery of the products will take. Real-time tracking is a feature that users are expecting, and this belongs to high tech companies, that is why this is a must when you want to create a restaurant ordering system with mobile apps.
Are you ready to get yours?
Get started now by signing up with a plan as per your business needs