Why Your Restaurant Needs an Online Food Order App
by Ordering, on May 31, 2018 7:18:05 AM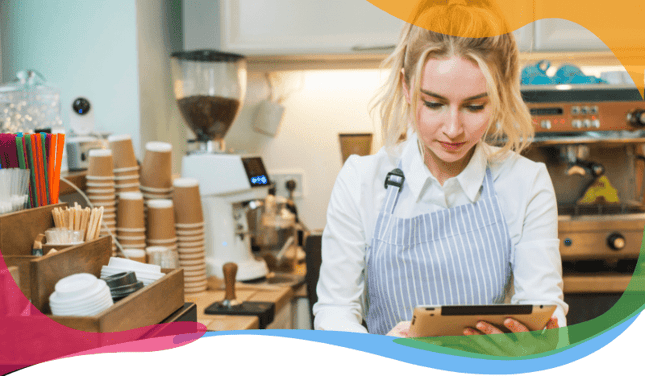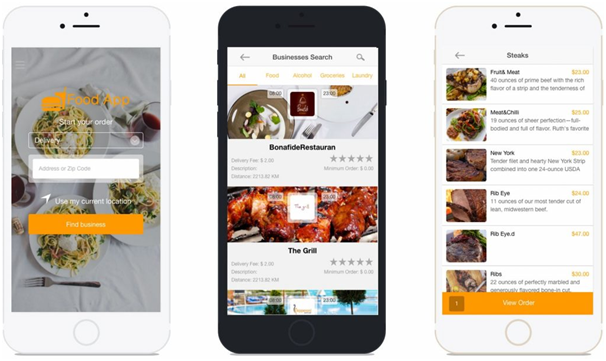 More and more restaurants are turning to food ordering apps to keep up with their competitors and the needs of their customers. It's not just big firms either; smaller businesses are offering apps to compete with larger restaurants and reap the benefits of having a food order app brings:

With the busy schedules of many of us today, many people would much rather scroll through an app to make a food selection, rather than calling up to order, then waiting in a queue to pay and collect. There's an app for everything nowadays, and your restaurant must keep up.
Online systems are the most popular systems that are present in this era, whatever we do, we use the internet for it, and the internet has changed our lives, our habits, and almost everything. Now if we say something about the internet then we can clearly say that many years have passed by since the internet has tried to capture our world, but in this recent context it would be fair to say that the internet is our everything, and quickly, there are substantial technological advancements that are happening or will be happening. So the internet has enabled numerous systems through which various tasks can be performed within a fraction of seconds, those are online transactions, banking, cab bookings and many more. So in case of food also, This facility of "order food online" through apps and many more other online ordering platforms, has already been started for many years. But we must not forget that though the online platforms are highly beneficial for a particular business, as it has numerous advantages, there are also some challenges that are also involved in this sector.
Regarding challenges, we can say that almost every emerging business sector is taking the help of the online systems to carry on their businesses, but it also depends upon the systems or the platforms they are using.Ordering.co is one of the very few providers who approach the topic

"Order food online"

in a very different way. When we think about the "order food online" we try to bring great featured apps with loads of innovative systems. Now it's one of the most important aspects of having a place in the online world, this world Is constantly running on innovations, and if one cannot include a new or an innovative feature then certainly if you look in a general way, then that business may come backward compare to its competitors. " Order food online" has never been so natural, our food delivery apps are loaded with features like the delivery app, driver app and many more. Online platforms are the best way to reach out to a broader range of customers. It also helps in marketing, and if maintained it can be a significant revenue generating source for a particular business, well, keeping in mind of the advantages and disadvantages that a restaurant or a food sector have to face through the manual ordering, it also makes people think twice before visiting a restaurant for dinner or lunch, even it's too tight for the restaurant staff to manage it, as always there's a limitation, and i.e. time and other hectic troubles while leading massive number of customers through handling manual ordering, or if a working professional is being taken into consideration, then after finishing the work it's quite natural that tiredness will grasp anyone, so at that moment you would want your desired food in front of you within a short time as possible, and at the same time also the restaurant staff would want a faster, smoother, and chaos-less system, and food delivery apps are the most useful systems which can be utilized in this scenario.
Now food delivery apps and other online platforms such as additional "order food online" systems are the most useful systems which can be implemented in the online platforms, as the customers will be able to order their favorite dishes at any point of time, and as we have pointed out earlier, that time is a minimal option, and restaurants must have a specified system through which they can serve a huge number of customers while making their work smoother. If you look into the environment presently, people don't want to stand in long queues in search for a table, and if there's any festive season or any holidays then the queues are even much longer, so with the "order food online" systems, the restaurants can achieve a faster growth while serving the maximum quantity of customers helping their revenues to get throttle up. It's ultimately an internet dominated world, and internet rules our days, our work and even our health and hunger. Ordering.co is one of the best platforms which provides all of these platforms along with numerous innovative features which has turned countless small and large businesses into an inspiring leader in the online marketplace.
Here's why:
• Customers tend to spend more on the app's increasing revenue. They have more time to browse through the menu and make a decision on what they want, rather than feeling under pressure to decide on the phone. When placing a phone order or dining out people tend to hold back on their rules as they don't want to rack up the bill. With an online food order app they know the cost and what to expect, so are more likely to add items they wouldn't have purchased otherwise.


• You can communicate with your customers. If customers have your app, you can interact with them using push notifications to notify them of offers and discounts you have available.

You can strategize a marketing plan based on order pattern/history and location. Offering discounts increase customer satisfaction and return. If you put time into marketing and building appealing offers, you will entice new customers and retain customers with an online food ordering app. Think of it as posting out flyers without going door to door. Please note you will be required to comply with UK and EU data protection legislation when collecting customer data.


• You can increase productivity within your team with an online food order app.

Less time taking phone orders, payments, and liaising with customers means more time focusing on preparing orders and running your restaurant. The quality of your customers' experience is increased as they have your menu and payment options all in one app and your staff can focus on preparing quality food.


• Overstocked on perishables?

With an app, you can up-sell and create more opportunities to shift certain items from your menu that may need to be sold. With your app, you can create a meal deal or offer on certain items that you need to be gone.
If you need encouragement on deciding whether to get a food ordering app, think of all those loyal customers you can retain and exciting new customers you could gain. By making extensive use of the data, you can learn from your app you can tailor promotions to your customers and use push notification to communicate with them. You can also offer loyalty schemes within your app. Offering promotions and discounts are fantastic, but your customers need to know what you're offering and, with an app, they will.
Should you ever think about developing your food ordering app? The answer may be yes, but you may be put off by the fear of creating an app. With modern software available, building an app is possible without the need for coding or too much time. With your app, your business will grow. Your competitors will be planning to use one if they aren't already, so don't get left behind.