by Ordering, on Jan 16, 2019 12:30:30 PM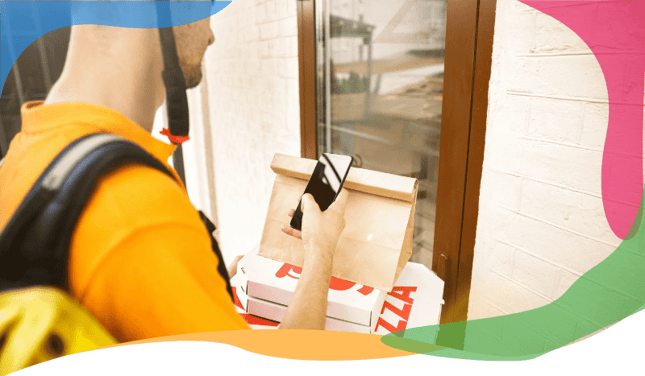 We all know that the online marketplace dominates today's world, if you can't attain a right place in the online market scenario, then you will not be able to stand in a good position with your other companions in the online marketplace. If you have a business in the online market and it's giving you good revenue, then you also need to have ordering systems which will enable you to manage your business smoothly. The fact is that you can't run a company whose presence is there in the online marketplace, but your management systems or the food delivery systems are being run through a system which is offline ones, right!!! So, if you are having a restaurant, then you also need to have good delivery app which will help you to manage all of your deliveries that you are going to give to your customers, so for this reason, here comes one of the great concepts of restaurant delivery app, it helps and tracks and manages the deliveries of your orders, it also consists of a driver app as well, which can be easily synchronized with the restaurant delivery app in order to manage the deliveries smoothly, It's a great concept right!! If you think on the perspective of a restaurant staff or owner, then you will see that a restaurant handles numerous orders in a single day, and for the deliveries of those orders, you need to analyze and also you need to deliver it on time to the customers, and for this reason. You need to have an ordering system which will be in perfect synchronization with the app which is used by the drivers who generally deliver your orders to the customers. Although most of the businesses in the food sector use various kinds of software, here lies the contradiction, and it's about the user‐friendliness and the technology that has been integrated with that software. The software which is being used in these purposes needs to have an integration of a good user interface and as well as useful features, so in this regard, we might say this is a kind of software which will be operated from both ends, so it needs to have proper integration technique to synchronize with one another.

Restaurant delivery app is a kind of software which helps the restaurant staffs to manage the customer's deliveries smoothly. Just think on the perspective of a restaurant staff who has to handle loads of customers in a single day, and for that reason, the online orders and the deliveries are also huge in number, so for this reason. The chances of mistakes are much higher, and the apps like the delivery app and driver apps can save the staffs from these mistakes, and therefore the management of the orders will also be excellent if you hope for significant revenues then its a perfect app which can help you to earn more revenues. The most interesting fact is that most of the businesses though they are present in the online world, they tend not to use this kind of ordering systems or software, but if you look at the reviews regarding them on the internet. You will see that their reviews are at a single point, it is not getting higher and as well as they are stagnant. So a particular app which is only dedicated to the management of the orders and as well as delivery would be very logical, right? Yes and for that reason only, the restaurant delivery app is one of the exciting apps that exist in this present online marketplace scenario. The restaurant staffs and the restaurant owners already handle a lot of pressure during the occasions and others days that are festive or some other, so this kind of apps helps to manage the system thoroughly, this kind of systems also helps in the user-friendly environment, for example, you won't have always the computer by your side to manage the deliveries, and for that reason the best way is to have it through the app as because the majority of the population in this recent era uses smartphones, and smartphones are in other words are minicomputers, and can perform almost all of the major tasks which can be done by a PC. So in this regard app is one of the most important platforms which can be accessed by anyone at any time. So, it also defines the attractive online ordering system of the restaurant delivery app as well. Apps are the easiest and smartest way to do things in the online world, If you look into the perspective of a driver, then you will be able to see that the drivers can't carry PCs with them, right, but, as usual, everybody has got a smartphone these days, which enables to do things in a much easier way.
Hence, the Ordering app is the best option. The driver apps are something which is synchronized with the restaurant delivery app in order to manage and track and deliver the orders to the customers on time. It also helps in the smoother management of the orders and other deliveries to the customers on time. Online is one of the best platforms that human intelligence has gifted us about, and the internet has already revolutionized our world, and if it can be viewed in the present scenario then we can say in a more dominant way, that it's completely going to be a new world, which will be completely governed by the technology which is in emerge presently, it also gives us a clear idea that we are all one day be forceful to use the technologies that are being shaped at present. If you look then you can say that there are numerous companies which are offering numerous technologies and systems that are in use and helping so many businesses in some way or other, but it's not only that, you will have to look at whether the systems or options that you are choosing for your business is appropriate or not. Ordering.co is one of the companies who has provided numerous customers with technologies that have helped and transformed their shape.