Reseller programs comparison for mobile Apps in 2019
by Ordering, on Jan 3, 2017 11:47:20 AM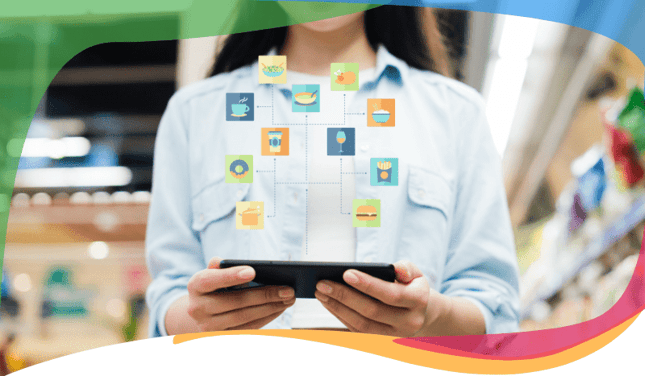 The perfect guide to finding the right mobile app (Company) for your business.
If you're thinking about how your business should manage to get online orders or even to expand your business online, it is now the right choice for you to get your app which can help you grow your business even faster. Choosing the right solution, you would've probably seen a lot of options out there in today's market.
From small software companies to leading software companies, there are dozens of alternatives out there that promise that they'll help you get the best what you need by their product/apps.
We want to make your decision as easy as possible, so we've put together some info that'll help you decide which option is best for you.
Below, you'll find details on the differences between Ordering App, AzyApp, Clorder App, Open dining network App, Mobi2Go & Waiter solutions, including features, customer experience, pricing and thoughts from current Ordering customers who have made the switch.
We hope this helps.
Comparison of features & product:
Mobile Ordering App
Ordering.co

mobile app is perfectly suitable for any on-demand business, like restaurants, groceries, wine, laundry, doctors clinic etc. There is no specific business that the app doesn't allow to work for any kind of delivery or pickup services.
Ther are

"Native".
AzyApps is perfectly fit to work with any kids learning platform, fashion & e-commerce purpose, Grocery/deals, travel app, interior/arch app etc. Ther are "Native".
Clorder mobile app is suitable for food business only as it concentrates more on food rather on any other business types for take-aways. They are "Native".
Open dining network, this is more or less same as that of what Clorder does, i.e. they are more into food online ordering business, and supports no other business types for their mobile apps for dine-in or for take-aways. They are "Native".
Mobi2Go, it's also focused more on food business rather any other types, they are more into offering online food ordering services within the apps, also allows having deliveries within their app. Ther are " Not Native".
Waiter solutions allow delivery for online food ordering and don't accept any other business types. They are "Native".
White-label & Resellers option:
Ordering.co

mobile app is a completely white-labeled solution and you can create your own business app with your own brand, logo, images, icon, splash screens etc. Moreover, it offers to resell for its mobile apps at an affordable rate, special for startups and big entrepreneurs. It allows you to get their solution for one-time and add more business to earn huge revenues from them on a monthly, yearly or for one-time basis. Earning huge incomes, is very easy with ordering solution/app, Guaranteed.
AzyApps
doesn't offer any resellers programs though they are a complete white-label solution.
Clorder

they are more into a strategic partnership through their reseller's program, to accelerate your business growth. They also deliver a complete white-label solution.
Open dining network,

their partner's program is little different, they pay for each new refer clients, or by spreading the word via your blog, site, or by actually talking to people. They pay you 20% each month for each restaurant that you refer to your link. They are completely white-labeled.
Mobi2Go,

they have partners program and allows you to earn ongoing monthly incomes through referring new clients to them or you can build their platform to make money. Their solution is 100% white-labeled.
Waiter solutions,

they are a completely white-labeled solution, and you can use your brand. They offer you to earn profits by offering their software to restaurants in your area without having to develop your own from scratch. Organizations such as SEO & web design firms, web hosting companies, software vendors or even computer shops could profit from reselling their software while increasing brand value.
Easy to use with instant push notification:
Ordering.co

mobile app is 100% user-friendly and easy to use, the app interface is very smart and elegant, which make your ordering very simple and in no time I.e. Search, select and order, that's it!. It has got great app designs to praise, as well as have options to make your apps look as you want by a customization. Moreover, it allows your users to keep track of any order status change, by its instant push notification system. It works on the best server i.e. on Amazon Web Server (Cloud-based).
AzyApps

Unique apps for business that is free accumulable into your style & brand. Apps are cloud-powered, high-quality, native, offline & serve dynamic data. You can manage the app from their easy-to-use Mobile App CMS console.
Clorder

offers cause marketing app that helps raise charity as orders are placed through this app. Your restaurant branded app will be available to download from the website, FB from App Store and Play Store. A QR code based download. The code can be on any print marketing material as well.
Open dining network,

It helps to engage your customers and take orders directly on their mobile devices via your beautiful, custom-branded mobile app. Once you build a substantial base of mobile users, Push Notifications can be used to further boost sales.
Mobi2Go,

simple to use and they give you the chance to create and gift your most loyal customers a customised branded app. It has push notification system, which allows you to get instant order updates.
Waiter solutions,

They make it easy for your customers to order their custom Android, iOS & web-app. Customers will download your custom app and will be able to receive scheduled push notifications such as flash sales and coupons. All for free while increasing your brand value.
Facebook login & Easy Geolocation Search:
Ordering.co

app help your user's to have an instant login using their Facebook profile which helps to make faster checkout and easy orders history in less time. It allows your users to make smooth registration with one click go through Facebook as well. Also by its Geolocation search feature, it helps to locate your users with a single tap or by address search. from drop down option. It's that easy & smooth you cannot believe unless you try.
AzyApps,

they offer none of the above, moreover, they have the manual search type based platform, which is more time to consume to place an order.
Clorder

doesn't have those features rather they allow Facebook Ordering which helps you add more customs and increase sales. Their online food ordering applications work on all major mobile OS, phones, and tablets.
Open dining network,

Allow customers to order directly from your Facebook page. Turn fans and likes into customers. Have no special option for easy search.
Mobi2Go,

Customers can order from your business straight from your Facebook page. The search option is regular and manual.
Waiter solutions,

No special attention is given to facebook login or for auto geolocation search options.
Pre-Ordering & Drivers Tracking:
Ordering.co
Pre-order feature allows your customer to be able to schedule the Day & Time for delivery or pickup according to the Menus you have available in your Stores. Start selling all the days of the week, the success will be faster than expected. You also can follow your orders on the map live! Using ordering track order feature, i.e. your customer will only need to tap into track order to see where is the order going & follow it over the map live.
AzyApps it doesn't have options to make pre-order for any future date neither they do allow orders & drivers tracking option.
Clorder they won't have those features.
Open dining network, Customers can select a future date and time for their order, to make ordering extra convenient. They don't offer tracking system.
Mobi2Go, they have none of the above features, rather they do offer Delivery Mapping, Which helps in defining custom delivery zones with shapes or add distance limitations with their mapping tool.
Waiter solutions, they have you covered. Easy to use and straightforward table reservation plug-in without all the unnecessary features and costs associated with an outside service.
Discount coupon, Review feature, Pricing & More:
Ordering.co

,
allow's your customers to review their orders after completed directly on your mobile App. Also enables your customers to add coupon codes for their orders, with some special word, number or both. Maybe "BuyToday" can be a good discount code for some customers or "GetAFreeRide", you choose. The discount codes have to be activated from the Admin Panel under "Discount Codes" tab. Ordering app pricing is much affordable and easy to get special for startups. With Ordering, any interaction is 100% possible.
AzyApps,

they don't have such features, moreover, they offer DYNAMIC CATALOG, which allows easily change the content in the app using their self-serve CMS web console. Their pricing is comparatively higher than what they offer, rather they do have a great mobile app interface.
Clorder,

they also don't offer such features within their platform, but they are more into software development works and help you create the apps as per your choice. Their SEO experts help grow their client's online presence organically.
Open dining network,

Offer tasty discounts to promote special offers, reward loyal customers, and apologize for negative experiences. Feedback surveys let your customers tell you when they had a good or bad experience, but the conversation doesn't end there.
Mobi2Go,

their flexible Discount Engine lets you create custom promotions and generate voucher codes. They also ensure the safety of your business and your customers.
Waiter solutions,

Create and manage your own loyalty program built-in with coupon rules to be offered to your customers during checkout. Your customers will accumulate Rewards Points and use them in conjunction with discounts or use the points same-as-cash.
Here are a few more reasons to switch
As per comparison between 5 top mobile apps companies, i.e., AzyApps, Clorder, Open dining network, Mobi2Go & Waiter solutions. We have created an excel sheet comparing all features amount them, which make's ordering the best of them all, please check the list from here.


Ready to give Ordering a try?
We hope this comparison guide was useful to you.
Making the switch is easy, you can get your website & app set up in less than 24 hours