Ordering System Software is Taking the Restaurant Business to a New Height
by Ordering, on Oct 3, 2017 6:52:50 AM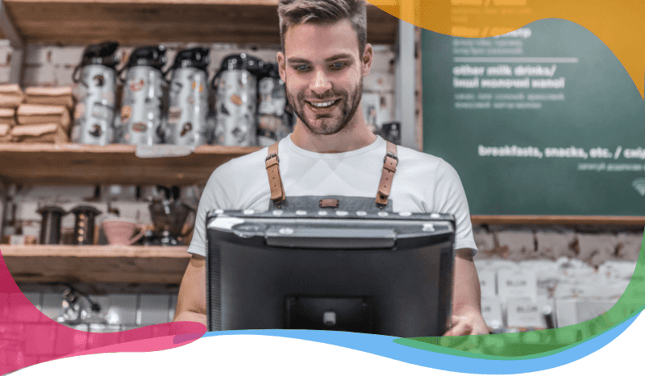 With the massive growth of online ordering in recent times, restaurants are adding this service as a "convenience" feature for their customers. The result is certainly a quick increase in sales, but at the same time, the trend has witnessed a steep decline the other modes of ordering. With "convenience" becoming the sole necessity in every aspect of life, a "one-click" affair has become a happening fad of the time. Today, even a smaller restaurant is investing in a food ordering system software, so as to ensure a streamlined ordering. While such quick developments continue to evolve the marketing concept, it also produces a lot of new trends coming into the scenario. Here's a look into the emerging food ordering trends of the time.

1.

Use of Social Media & Apps in Every Means of Marketing
Major restaurant chains are extensively using social media and mobile applications to drive their sales. With 500 millions of active users in the leading social media, restaurants already get a ready made customer base from these places. Designing an online ordering functionality and integrating the same with the restaurant's social media page is an ideal way to reach out to a large customer base. Also, it allows potential customers to make more convenient orders. It serves a two-way benefit, both for the restaurants as well as their customers.
2.

Use of Algorithms to Predict Orders
Like the leading pizza chains, even the restaurants can add algorithms to their system with the help of online ordering system software. The objective is to make the process more hassle-free. By implementing algorithms, restaurants can actually predict the menu items that a potential customer might offer, based on his past orders
3.

Reduction in Footprint No More Affects Business
Online ordering system has resulted in a drastic reduction in the restaurant footprints. While a quick increase of order numbers continues to amplify the sales, the increase of "convenience" has also taken a toll on the number of restaurant visitors. As the order is getting delivered right at the doorsteps, people choose to have their meals in the comfort of their home. However, with on-demand delivery services becoming prevalent, restaurants are able to expand their market, in spite of a steep decline in the number of restaurant guests
4.

Price Drop Might Be an Option
With a growing number of restaurants adopting online ordering facility, there has been an increased pace for competition among them. In order to retain a loyal customer base, the restaurants can offer attractive promotional discounts that further results in a significant price drop. While this trend results in steep fluctuations of restaurants' food prices, restaurants certainly experience a huge increase in sales by motivating more customers to their way.
The Future of Online Ordering: Beyond 2017
Years ago, when the pizza chains were quick enough to jump start with online ordering, little did we know that this will be the future mode of business. However, food ordering and delivery companies are capitalizing on this opportunity to increase their sales and the result looks obviously better.