Online Restaurant
by Ordering on Jan 11, 2019 2:39:45 AM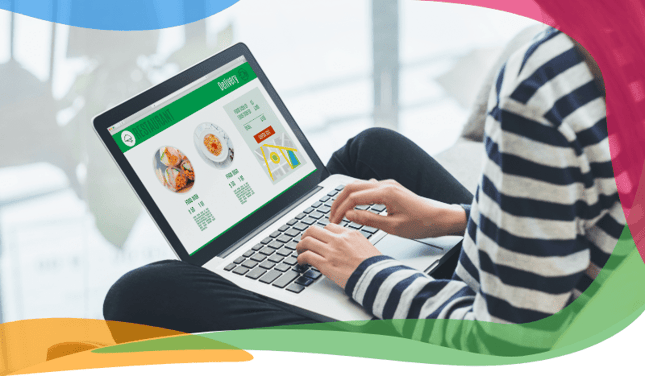 Well, we all may say that, when hunger kicks our stomach, then we cannot resist, right! Yes, it is 100% correct, as because, beyond all of the works that we do as a part of our daily life, satisfying our hunger is our main priority as always. So restaurant has always been one of our favorite destinations, as we get different types of cuisines in one place or a particular cuisine that comes as a specialty. Restaurants are a part of the hospitality industry, and it is considered to be one of the never-ending business sectors that will be there forever. Restaurants handles loads of pressure during any occasional days or festive days as well, and there are more queues, so it never brings any good news for most of the people who always love to visit different restaurants for spending their day, and there is indeed a probability in these kinds of scenarios, and for this reason. Since we have been relying on online as it has become our help partner in all of the departments, so an online restaurant system or an online restaurant is an excellent idea from where the customers can order their food directly without visiting the restaurant much often. We must say it is a fabulous step, although we have eateries that are present throughout the online marketplace, this system of having an online restaurant from where customers can get their favorite dishes within just a few clicks is excellent, and that too from a particular restaurant of their choice. Restaurants have their significance in their dishes they usually serve, and most importantly the quality that they produce becomes the main attraction for many of the restaurant goers. If we think with a perspective of a customer, then it's quite apparent that being a working professional or any other backgrounds. It's in fact quite hectic when it comes to standing in the long queues for more than an hour or so to get a table, well at least it's quite troublesome as well, because it may take your valuable time, and we all say that time is money. So, the online restaurant comes to the rescue over here, this system allows users to place orders for their food from their favorite restaurants, and it's excellent as well. It will be delivered by a delivery agent, or if the restaurant wants to have a self-pickup facility, then also it can be done. Just think how it can make ordering easier and healthier on every occasion.

A presence in the online world means there are numerous ways of making your business grow, there will be advertisements, and digital marketing forms a significant impact as it takes your restaurant or your business to a broader range of customers, and it also helps in multiplying the revenues for your business as well. If we think of the advantages then there are many, firstly let's start with the business owners point of view.
A business owner runs a restaurant, and if that is an online restaurant, then the restaurant gets the chance to serve more customers despite serving their customers attending at their premises. So it clearly seems that it increases the revenue of that restaurant, secondly, the reviews part on the internet, indeed there are reviews which are going to be posted on the internet, and if your restaurant serves excellent quality, then it will attract more customers as it will be visible globally, enhancing the value of your brand. So having said all of these, it is quite apparent that if you have a restaurant business, the presence in the online world is a must-have a factor. Online restaurants make both ends happy, i.e., the customer's end and as well as the business owner's end. But since the present scenario of the world has already moved towards the online system in a much more substantial way. So there are challenges that a business or a sector might have to face if they have not yet entered the online marketplace, and as the marketplace is not so easy just because of thousands of other businesses trying to maintain their strongholds in the marketplace while competing with each other on various terms. It is not just having about the presence, it is also about the system or the platform that your business is using for serving the online marketplace, the system should be loaded with innovations, and other features which would help to make your presence unique in this vast marketplace. If your platform is unique then indeed it is going to attract more users because of the uniqueness, Online restaurant is something which refers to the restaurant which can serve your favorite food at any time with just a minimal amount of time which can be done with only a few clicks. So loads of features such as pre-order etc. are more advantageous when it comes to platforms like online restaurants systems, ordering websites, etc.