Online Ordering System for Restaurants
by Ordering on Aug 26, 2017 7:07:07 AM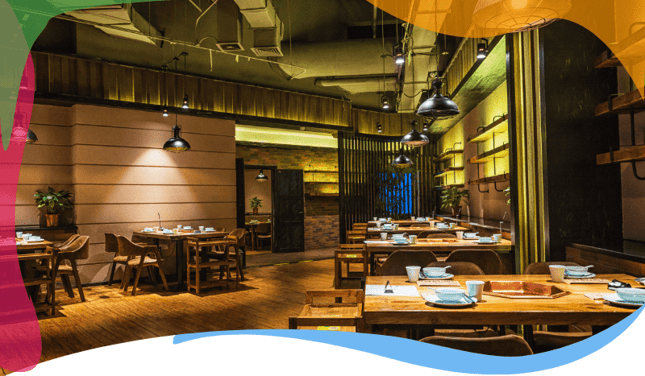 Online Ordering System for Restaurants & it's benefits
Is your business online yet? It Has been now the most common topic among the peoples who love have your food and to others as well who has no time to spend sitting at any restaurant to have his/her meal or lunch. If you haven't yet had any online website for your restaurant, it not only disappoints your customers or the users who often like to place an order for food online, but also make your business not to have those chances and opportunities to grow. Since, we all know, that having an online ordering system is an added advantage and benefit for any restaurant to earn a maximum of his/her business profits from there. Due to lack of time, 99% of the people rely on online ordering, rather going to any restaurant in person, since they find it easier and time-saving as well as in getting fast services.
Let's check on some prime advantages that we can get in using online ordering system:
● It boosts your business efficiency.
● Helps you to earn huge profits through online ordering website sales.
● Allows you to get excellent customer services.
● Helps you to get a better analysis of sales growth.
● Also, helps in expanding your marketing research skills.
Where to get the best online ordering system?
Are you looking for getting an Online Ordering System for your business? Yes! Well, let me tell you that there are many as such companies that do provide such system to get it but in comparison to
"
Ordering.Co
"
, there is no one to compete. Since it has got the complete system that any business owners desire to have for themselves. It has got the power to build any types of online on-demand store, especially for the restaurant as well as can be readily adopted to get a clone like Justeat Clone, GrubHub Clone, Foodpanda / Hellofood Clone, Seamless Clone and much more to create. It is very cheap and easily affordable for any start-ups to create his/her restaurant. It is 100% user-friendly and has got FREE lifetime support+Hosting on
AWS
(Amazon Web Server).
Why choose Ordering.Co?
1:

Smartest system ever, with great design & very easy to use
As per online customers as well as Ordering.Co, users ratings, it has been considered as the smartest system on the web, for its latest features that it has got its system to use as well as the new invention and updates that it does at a frequent interval for his system to make it up-to-date with the users growing demand. Along with that, it has got the great design that any of the online users do prefer to use it at its first glance. Experts also test it and proven as to be the easiest and clean platform to be used on the web for any users to place an order smoothly.
2:

Very cheap and easy to adopt any type of restaurant business clone by custom work
Apart from its great features and usefulness, it has got the cheaper pricing packages that any other can provide to create an online ordering system on the web; they have some premium more competitive packages to get the website to create an online ordering restaurant along with all of their native app. Not only this, they can help you adopt any clone website like just eat, massive hub, etc.
3:

Has its own native app to use for iOS & Android
In spite have the best system for online ordering. It has got its own best native apps for your business to more revenues to it, as we know, that using mobile devices now has been a trend for the new generation people, and they more like to have things done through their mobile devices which are handier and easy to use. Keeping that in mind, Ordering.co has done a marvelous job in creating separate apps for each different works that a business needs to manage with ease and fast without taking much time. Here are some of its apps created that can prove to be useful to any online ordering restaurants:
● Ordering app:
Customers app, to download on their smartphone to place an order when they want, within just a few clicks.
● Business app:
Business app/orders app, helps any business owner to accept/reject any online order as well as helps them to manage any order efficiently.
● Delivery app:
Driver app, it is beneficial for your drivers to accept any order or to reject it with comments when assigned by any restaurant, it also helps your driver to get precise details about an order, that is to be delivered.
● Single business app:
It's for your business if they want to get a separate app for his/her business, with their brand, logo, images, and icon.
● Delivery dashboard:
Helps any site owner/business owner to manage his/her delivery system like a tech, by allowing him to track their drivers live on the map, as well as help them to manage all his/her delivers efficiently.
4:

Free Hosting on AWS with Lifetime support
In that case of hosting, you don't have to worry, and you can relax and let us handle it to 100%. Using, Ordering.Co, you will get the best hosting services for your system on AWS, which is known for its best & fast services along with a significant speed in the market. Since our open source web product is also available for you to host, it connects via API to our services hosted on AWS to guarantee speed and reliability.
5:

Abilities to build your own online ordering website & apps using Ordering Builder
Ordering Builder

,
Innovation & concept that is being first introduced by Ordering.Co, which will help you to build up your website along with your app, as per how you need without even touching the code in FTP. Apart from this, building anything as per your choice, you don't have to an expert in this. As it is nicely constructed, that it makes your life so easier now. You can do all small as well as massive changes efficiently using ordering builder quickly.
Want to get started now? Just talk to us, we've all solution that you need to create your own Online Ordering Restaurant 😁
We're the market leaders now and have been to this type since 2012, and have created 1000+ happy customers worldwide