Online ordering for your existing business
by Ordering on Jun 17, 2018 2:20:53 PM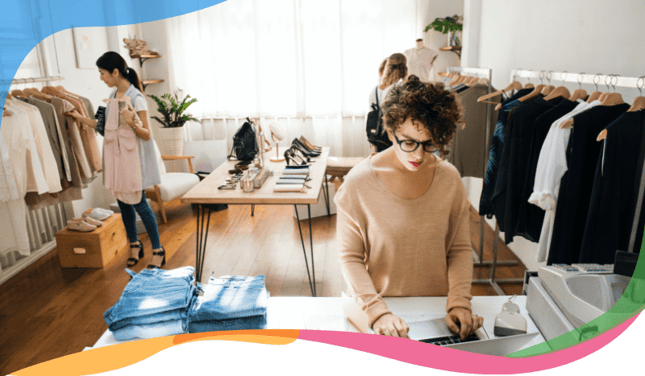 Easy guide to know how to have online ordering for your existing business:
Millions of people around the world are now connected to the Internet; it has radically altered the way we work, play, do business and interact with each other. It has changed the way we think, even the way we live. The influence of internet continues to grow and every day more of us and our businesses recognize the need of communicating and doing business online.
Most of us today are pressed for time. Doing daily activities like banking, paying bills and shopping online has become second nature.
There are some other impressive stats, for example, in the US although more than 57% of the population shop online only 38% of small businesses sell their goods on the internet. Online sales now account for about 9% of total sales in America, which points out that there is room for a massive increase in sales. If you have an existing business, then it's an excellent opportunity to grow your business to a whole new level by turning it to online.
There are of course some limitations which a small scale sector has to face before turning a business online. But for merely every industry or almost every item like clothing, electrical goods or DIY products, there is massive scope for increases in sales in the online world.
Here are more informations & main advantages of having a business online:
It's less expensive to start an online business:
For starting an offline business, in most of the cases there is a particular amount of investment which requires, usually, quite a lot of investment, but when starting an online business, you do not need to make a significant investment. It is possible to even start your online business with absolutely no considerable investment at all! All you need are a specific online platform, and ordering.co is one of the perfect platforms for you.
So, you can start your own online business with comparatively less amount of investment than starting an offline business. This means that you can have success without dealing with all the financial hurdles and risks that are often associated with running a business the traditional offline route.
Marketing is much easier in the online world:
This is one of the impressive and essential benefits of doing business online. For an offline marketing, you may have to pay a lot of money to promote your product, placing adverts in the press, etc. You can improve your online business without any cost, with proper marketing and with the help of social media sites like (Facebook, Twitter) and along with various search engines, companies can quickly be found by customers searching for their products and services.
There are no borders to online business:
Selling online allows your business to reach a wider audience. Any person with an internet connection can access your website. The globe is your limit.
Online business is also environment-friendly:
You can also prove yourself a nature lover by doing online business. Working online from your own home means less petrol usage and less paperwork (better for the environment). This is another benefit of doing business online. Ordering.co is one of the best platforms who promotes an environment friendly company.
It's easy to track what works and what doesn't:
Unlike traditional publicity campaigns, you can get each an every reports in an accurate format to see how customers found you and what pages they look at on your website. You can also collect contact information that helps you target new business.
It's cheap and easy to keep in touch with customers:
Y
ou can use chat rooms and email to communicate with your existing customers and potential new customers who have given you their email address and other contact details. This is cheaper than traditional advertising mediums and also, as they know your name your message will be noticed in their inbox.
The social media channels, like Twitter and Facebook, also provide another more comfortable way of keeping in touch with your clients.
Manage your business from anywhere in the world:
You can access to your business from any corner of the world, you're not bounded to your office location to manage your business.
The social media channels, like Twitter and Facebook, also provide another more comfortable way of keeping in touch with your clients.
Financial transactions are much easier and faster:
Financial transactions can be managed from any mobile device. Online payment gateway services or financial apps can transfer money to nearly anyone we choose in the world. Using different currencies isn't a problem, these services can convert different currencies into the currency of your choice.
So, we can see from the businesses point of view there are numerous advantages to turning an existing business too. Online.
The social media channels, like Twitter and Facebook, also provide another more comfortable way of keeping in touch with your clients.
Need any suggestions or need to get started with your own online business? We're here online to help!