Online Ordering App Benefits Both Restaurants and Consumers
by Ordering, on Jun 26, 2017 2:22:37 AM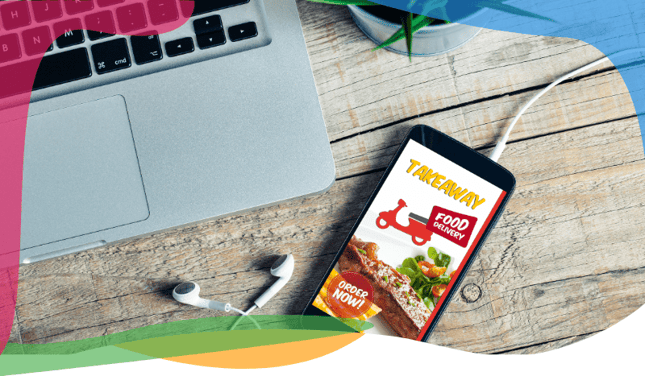 Over the past few years, mobile-based ordering has changed the food delivery and pickup game. With a large number of retailers and restaurants adopting for online ordering app, the concept of phone order has taken a backseat. The growing trend is suggestive of the fact that online ordering is so convenient that a traditional system will never match. Moreover, the 20th-century consumers give convenience the highest priority other than anything.
We live in a golden age of technology that is changing the world entirely; we can fulfill all of our desired needs with just a fraction of seconds. The computer has already brought the revolution into the world, and now it's getting miniature as it can. We are getting phones which can perform tasks at twice the speed of, and it has significant advantages, as it's portable, it can be carried, it's small and what not. The most interesting fact is that almost every person in today's era uses a smartphone, and there lies the benefit of Apps, Apps are platforms through which a particular task irrespective of anything can be performed within seconds, be it food ordering, laundry, medicines, books, and whatnot. But in this article, we are going to discuss the Online ordering Apps, restaurant apps and it benefits. As a universal fact, we all know that the food industry is such an industry that will keep growing, as it will become an uprising sector for all of the time. Online ordering app enables a customer to order food from any of the places such as food plazas or any other restaurants from any time and anywhere, applications are the most comfortable means of executing a task in this present era. Now if you take the topic of a restaurant, you can say that restaurants handle a considerable amount of customers per day, and when it's any festive seasons or any occasions, the pressure is even higher, it also makes a significant impact for the restaurants to build excellent customer service, how about a restaurant App that can change things, there are many people around us who don't want to show up in a restaurant for dinner, instead they always have a desire in their mind that it would have been great if they would have got their favorite dish from their favorite restaurant, and yes, that's where lies the benefit of using Online ordering Apps and restaurant Apps. But in this context, this can also be mentioned that these Apps should be loaded with high features and innovations, and Ordering.co is one of the very few providers who has helped numerous small scale and large scale sectors the perfect Apps which has got the option to customize it according to your wish. This is one of the limited features which Ordering.co provide to its clients. Yes, it can be said that numerous sectors have already made a stand in the online marketplace, but we shouldn't forget that since the internet now runs this world, so now or in the future, almost all of the businesses are going to be online. However, the question arises now; that who will be the unique one? You will get more attention from the customers if you use a platform which loaded with unique features. Uniqueness is the key to success in the field of business. It also brings up massive revenue for your business.
Consumer Benefits from Online Ordering App:
For a consumer who's looking for ordering food via the app, the following advantages are proved to be important:
● There's no more waiting in the long queues to pick up food
● There's no chance of facing the network issues associated with phone orders.
● Ordering ahead provides convenience during a busy day, which enables the customers to collect food on the go
● The whole menu is right at the fingertips, including items you may not have known existed.
● Various loyalty reward points are available with online ordering. It's easy to track directly through the app which also leads to significant savings as and when required.
● Other apps such as restaurant Apps make it easy for the customers to order food or their favorite dishes from their favorite restaurants.
● Apps make huge time-saving benefits for the customers who are professionals or tight in schedules.
Restaurant Benefits from Online Ordering App:
While these apps are mostly designed keeping the customers' convenience in mind, restaurants and retail business are equally benefited by it. Following are the advantages, which a restaurant can enjoy on implementing ordering app.
● With a mobile app, restaurants and retail businesses can handle more orders. Unlike the phone or other physical ordering, It also makes the restaurant to offer excellent customer service. It can even smoothly manage the orders with the help of the features that are there on the App, fast ordering and no other hassles of payments with cash. You can give away with the problems that you are likely to face while accepting orders
● Online ordering is expected to increase sales as it helps a customer to decide between spending a good deal of time in checking the menu options. With everything online, your customers can have the whole menu in front of them, and they typically want to score more reward points by giving more orders. It also helps you in the field of marketing, if you can serve good quality food, then you will be able to receive good reviews on the search engines, and in turn which will help you to attract more and more customers day by day.
● Going online improves ordering accuracy. It's easy to misunderstand when someone is placing an order via phone. However, with a mobile app, you no longer need to deal with such hassles. With a mobile app order, everything is clearly mentioned from the client's end, and everything gets printed in the way how the customers have placed it.
● Integrated loyalty programs ensure customers keep returning
With an increasing number of consumers turning towards online ordering, it has become somewhat imperative for the restaurant businesses to implement a functional and innovative app, Online ordering App and restaurant Apps are a perfect fit for that. It's important to get an app that perfectly caters to the current and future trends and needs of the customers. Keep in mind, a number of apps are getting designed nowadays, but to stand out among the competition, it's significant for an app to achieve the current and future business objectives. With the online ordering app and restaurant apps, you can be a step ahead from others in the environment of the online marketplace.