On-Demand Delivery Services for Auto Part Consumers
by Ordering on May 23, 2018 11:08:36 AM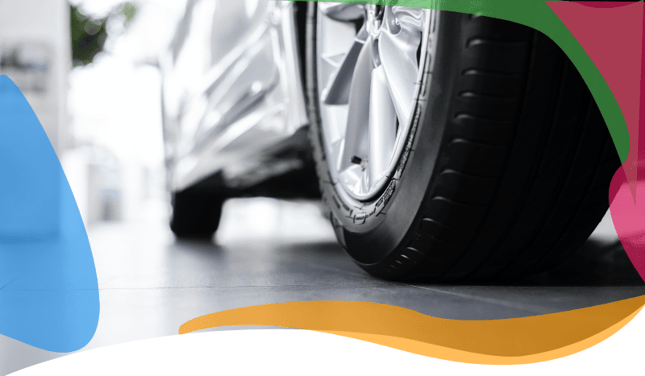 Early morning. Your car's axle has broken on your way to work. That specific part is unavailable at the workshop, therefore you can't repair it. Having this happen to you in your daily commute can be extremely frustrating, right? You immediately start thinking on a way to fix this.

A platform that offers On-Demand Delivery Services for Auto Part Consumers might just do the trick. Wouldn't it?
Picture this: you pull out your phone and order the part through an on demand delivery service app. Just a few taps in the app and the part is delivered right to your location. Then, you can fix the car right at the workshop. This is now a reality thanks to technology.
This type of service has a special relevance since we all use transportation everyday. It has also become vital to have it working whenever we need it.
The marketplace for cars and bikes has grown enormously in the past few years. As a result, this has opened a window of opportunity for different companies that are part of the automobile business sector.
We are certain you can use technology to leverage these opportunities and capitalize on them by deploying a platform which allows you to offer your customers auto parts on demand.
It doesn't matter if you have a small or large business. If you are interested in starting up or expanding your business in the auto parts industry, we have great news for you! We offer the best platform for your customers to place orders online on-demand.

Also the solutions we offer have top-notch features and are easy to use!
What we mean with on demand delivery services is that we provide you a customized platform through which your customers can conveniently purchase auto parts. And have them shipped right to their address.
Whether you are a small or large automotive part shop and/or showroom, we have the right tool for you. Your customers will find great value in you offering a convenient alternative to more traditional (and perhaps inefficient) purchasing methods.
The demand of your products will increase, since the purchasing process will become easier and more efficient, thanks to the use of a platform that facilitates on-demand delivery services for auto part customers.
Bottom line: your customers will order your products whenever they need them. This will save them time and money, making them happier. Moreover, they will have the peace of mind that if at some point in time they require your products, they can rely on the platform to order those whenever necessary. Ultimately, this will help you increase your sales volume.
Provides your business with an environment where you can display products and services to your customers. Here, they can order the products they need online and have them delivered to their location within minutes.
It helps you as super admin as well as your business owners to make any changes to your website, or make any changes to your business, menu update, product changes, etc., with ease.
It is to help your business, to make changes for their business from the front-end website, instead of doing that from the back-end( dashboard). It merely reduces your time at the time of any emergencies, and provide you the flexibility to move fast with the changes required with ease.
It helps you to broaden your business and reach the maximum of the customers to facilitate online ordering using their smartphones. Now the apps have become so popular among individuals; it's it has become effortless for any business owners to target traffic efficiently, through the phone.
It renders help to all of your business owners to manage all incoming orders with ease, by accepting & rejecting a request by a single click on the app. It also helps any business to assign orders to any drivers as well as to set or change any of their products within the app.
It helps your drivers to deliver the order to its correct users. Allows checking your drivers about the complete history of the order as well as the customers delivery address followed by their contact details, so that to reduce any confusions or delay in delivering the order to the right owner on time.
It helps you to manage your drivers as well as to track all of your drivers live on the map in real-time. You can follow the exact position of your drivers, effortlessly. It also helps the super admin to assign a driver for any orders and much more.
It allows you to create a separate ordering app for any of your business if they need to have their brand shown on the app. And what to have their brand to be published to the world.
Its a new invention that only us, i.e., Ordering Co has created by themselves, which is by using this, any individual, i.e., an IT and a non-IT professional can quickly make any changes for the website without touching the real hard codes.
Yes! You heard it right; now you can quickly change all of your website images, color & CSS as well as the banner images directly from our builder without even touching the real codes which might be confusing for you.
Brand new ordering invention. A website bot will provide real live chat assistance to all your customers in real-time. Additionally, the bot will guide your customers through the ordering process until it is successfully placed and confirmed.
This solution will reduce the time it takes your users to place an order. Plus, it will minimize the confusions they might face if they are new to using and placing an order. Few companies offer this solution. Lucky for our customers, we are pioneers in the deployment of this technology for ordering solutions.
Identically, the Bot can be deployed in Android and iOS apps as well. After all, we are all about making our customers happy!
This is another new invention of Ordering Co. which helps you to publish your business on any page you want, it might be any website that you can put this widget so that you can have adequate customers attention if they like to ordering something that moment. It's great stuff to make more sales and attract customers attention from various platforms.
Contact Us
Facing any problems to understand? Feel free to reach us anytime, we are online!