On-Demand Delivery for Beauty Service.
by Ordering, on May 16, 2018 4:43:15 AM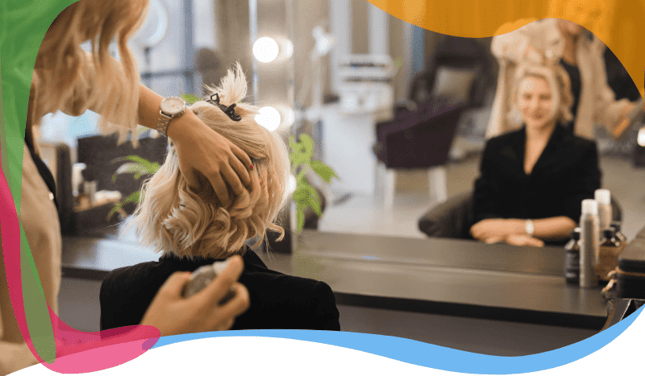 Just click an app and summon your staff – sounds great, right? The On Demand and instant emerging economy that we live in today's world is demanding just that. While some time ago this was just a topic which was only suitable for the wealthy, and now in the present scenario, many parallel developments are democratizing services and enabling entrepreneurs to create marketplaces providing these services at an affordable cost. Some of these developments are the rapid growth of technology, the ability to utilize excess and useful idle resources & venture capital investments into the marketplaces where emerging start-ups are bringing a revolution to the online world. What makes these start-ups unstoppable is the fact that they make an influencing way of interaction between the end users and the service providers in a much more efficient way.
In this present chaotic world, it's tough for ordinary people to make out time for seeking beauty services. But now things have changed, technology has enabled us to receive our any desired services by just one or two clicks, and we have got the perfect platform for you where you can start growing your business and catch up with others in the marketplace.
An online platform for beauty services refers to bringing salon services to your home or office. The stakeholders in this environment being salon chains and individual salons, professional stylists, entrepreneurs creating the platform for the end users. From the end user 's perspective, it will be great having stylists arrive at the doorstep whenever you desire! This is just awesome, right? Whether it stays at home mothers or a busy professional looking to fit in an appointment during the lunch hour or anyone looking to spend a lazy day not having to step out of the door, the convenience aspect makes a lot of sense. But what is causing the concept viable now is that this service comes at an affordable cost too, and we are providing an excellent opportunity for the start-ups emerging in this attractive sector.
It is to help your business, to make changes for their business from the front-end website, instead of doing that from the back-end( dashboard). It merely reduces your time at the time of any emergencies, and provide you the flexibility to move fast with the changes required with ease.
It helps you as super admin as well as your business owners to make any changes to your website, or make any changes to your business, menu update, product changes, etc., with ease.
It allows you to make an environment for your business to display their products and services gently so that your users/customers can pick the right products for them to get it delivered to their doorsteps smoothly within minutes, by ordering it online.
It helps you to broaden your business and reach the maximum of the customers to facilitate online ordering using their smartphones. Now the apps have become so popular among individuals; it's it has become effortless for any business owners to target traffic efficiently, through the phone.
It renders help to all of your business owners to manage all incoming orders with ease, by accepting & rejecting a request by a single click on the app. It also helps any business to assign orders to any drivers as well as to set or change any of their products within the app.
It helps your drivers to deliver the order to its correct users. Allows checking your drivers about the complete history of the order as well as the customers delivery address followed by their contact details, so that to reduce any confusions or delay in delivering the order to the right owner on time.
It helps you to manage your drivers as well as to track all of your drivers live on the map in real-time. You can follow the exact position of your drivers, effortlessly. It also helps the super admin to assign a driver for any orders and much more.
It allows you to create a separate ordering app for any of your business if they need to have their brand shown on the app. And what to have their brand to be published to the world.Its a new invention that only us, i.e., Ordering Co has created by themselves, which is by using this, any individual, i.e., an IT and a non-IT professional can quickly make any changes for the website without touching the real hard codes. Yes! You heard it right; now you can quickly change all of your website images, color & CSS as well as the banner images directly from our builder without even touching the real codes which might be confusing for you.
It is also an ordering new invention, which will provide you real live chat assistance to all of your live customers by a BOT in real-time, and the BOT will help your customers to guide all through with an ordering process until it is successfully placed and confirmed. It will reduce your users time as well as can help to minimize confusions in understanding your software, about how to operate and place the order successfully, especially for your new users. It is entirely a brand new item, which has not been introduced by any ordering company till now, apart from ordering Co.
As like for the website, this BOT can help you online users on the app as well, so to get them a relaxed environment to place an order as per their choice.
This is another new invention of Ordering Co. which helps you to publish your business on any page you want, it might be any website that you can put this widget so that you can have adequate customers attention if they like to ordering something that moment. It's great stuff to make more sales and attract customers attention from various platforms.
Using these services, you can go re-selling your website to other clients to make 50% profit by giving the system as rent or making a complete sell of it. It is the new modernized way to earn passive income. So if you have any plans for re-selling, or for any re-sellers program, Ordering Price is the right choice you.
Last year there were 1.3 million professionals – hairdressers, stylists and cosmetologists across the US alone. Now it gives us a bright idea about the growth of this sector. There is also a sizable proportion of these professionals who want to freelance, but the difficulty in marketing themselves makes it difficult to take a step in this direction. Our platform is the perfect platform for them to lift the ban up and sell themselves. There is a lot of excess and idle capacity that can be leveraged by these on-demand start-ups. Moreover, it can also be expected that the overall demand for the personal appearance services will increase as it becomes easier to access them.