Mobile ordering App
by Ordering on Aug 26, 2017 2:27:17 AM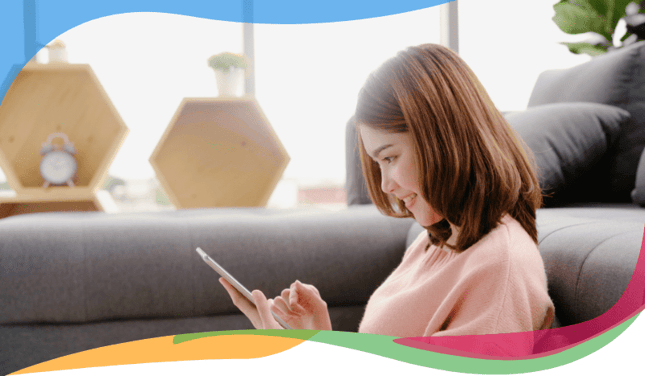 Mobile ordering App:

It's Importance, for an online business
After the launch of play store and app store, by apple and android companies, It has been a craze for all of the business groups, starting from small startups to big entrepreneurs, who runs his/her business online, to get a separate app for their business. Since, we all know that in today generation the young crowd prefers to use their mobile frequently rather use his/her desktop computers, to order anything online or to do some work. And having an app makes it more easy for them to do anything online, as it is effortless to use, user-friendly as well as its time useful! Only you need to download the app you need, and you are all set to work with it for the lifetime. So, getting a separate app for your online business (For any business that you have), will prove to be as more profitable for you than your website. As using the app, it will help you draw more online users attention, as well as provide them with easy access to order from your online business with ease.
Is mobile site not enough to do the work for an app?
The mobile site has never been so helpful, like an ordering app, since ordering app has some particular benefits, which a mobile site cannot provide. Using a mobile app, you can see the results with your own eyes about how much sale it can bring in for you with particular time than using a mobile site. Let check some the primary differences between using a mobile site and an app.
Difference between using a mobile app & a mobile site:
● With a mobile site, you have to enter the business URL again and again when you have to place an order online, on the other side, using a mobile app, you can do that by just a single click on the app icon that is downloaded to your device.
● The mobile site doesn't save your data, regarding login information and your card details to make payments for any order, whereas, a mobile app does all.
● Mobile site takes time to load as well as takes time to place an order online, whereas a mobile app, is speedy and smooth to place an order within seconds.
● Product visibility is not that good using a mobile site, whereas its great with using an app.
● The mobile site doesn't help you with a fast checkout, whereas a mobile app does it very quickly.
How to get an app for your business?
Many such companies do provide an app on the web, but not all can provide you the app that can help your business to grow and get public attention in the long run, as well as can't provide you the best-added services that an app does need.
To get the best app, that can help your business, not only to grow fast on the web but also to attract more and more public attention. By its great designs, uniqueness, and by its great features, which can make your business ordering way too fast than any other app on the web, just try ordering.co native ordering app, which is also available to get for your iOS & Android devices. Not only this, Ordering.Co, provided you the complete package for your, to make your business launch online. Starting from the best ordering website, to all apps ( Ordering, Business, Delivery) that your business needs in their start-up stage to its mature state and even for future, it has got all solutions that your business seeks, to become the best.
Benefits of getting an ordering app using "Ordering.Co"
Step 1:

Great design, also can launch your app in the apple store or play store smoothly.
It has got the best and the latest design that ordering.co have in their ordering app, it helps your users to make their ordering with ease and fast, also it makes your app elegant & better. It also helps you to launch this app on the play store and app store quickly, with your brand, logo, icon, images, and color that you want.
Step 2:

It's user-friendly and easy to download for any device you want from Play store or from App store.
It's 100% user-friendly, and give your users the ultimate comfort in making any order through this app, with its easy-to-understand steps as we as straightforward menu structure. It also helps you to check for your business info in details followed by the offers or discounts it has easily. It shows you the complete product details with its ingredients used, price, quantity images and by its product option. It's the perfect ordering app, which any entrepreneur or business owner, will want to have for his own business.
Followed by its usability, it is straightforward to be downloadable, from "Play Store" or from "App Store," as per your device, that you have, for to use it.
Step 3:

Lets you to make simple ordering for any menu, even with product options and combos.
It offers your business with the simplest that any of your users will find it very helpful when placing an order. Since it shows you all the possible infos of an item/product that any users want to check before placing an order for it, like Product details, price, images, ingredients used, possible product options if any, etc.
Step 4:

Allow users to keep track of any order status change.
It has got a great instant push notification system, which allows your users to get instant notification alerts on the app for any change of their order status and provides the option to track them with the order id with the app.
Step 5:

Has got the Facebook login option:
Using this, any of your users can quickly login or create an account on your ordering app, to render further ordering without a login for each time they want to place an order. It gives your user the easy access to login to the app as well as to make a fast checkout with their order.
Step 6:

Has the best geolocation and search options
It helps you to locate your online user's position with a single tap or by address search and shows you the related search results with the list of business that is close to them to place an order to get fast service.
Step 7:

It has got the option to customize the app as per your needs.
The app can be customized, as per your need and requirements regarding it's overlooked and design as well as to add any new feature in needs as per your customer's demand.
Step 8:

Easy card saving option, for a fast check out:
Including our ordering app, it helps your user to save his/her bank card details. Whether it's a Debit or a Credit card or any other types, and it can be easily added using your user's separate account on the app, it also helps you to add/edit your card details when needed as well as to edit/update your profile data, when you want. It's one of their prime new feature that they have in their ordering app to make your users ordering very fast.
Are you ready to get your own ordering app now?


We can help you get it, Just talk to us 😁