Marketplace for any product or service.
by Ordering, on May 25, 2021 6:15:40 PM

Whether you have a hamburger business or sell auto parts, the importance of having an eye-catching online business is crucial to your business growth aspirations.
Trendy, styled, constant software innovation, customization available, unlimited orders, top payment gateways available (Stripe & PayPal), logistics features for your delivery, multi-language, driver tracking, point of sale, and much more. In Ordering, we offer all these features to launch your business to the top.
A little planning can go a long way to launch an online marketplace successfully. Let's look at how you can take the next steps toward starting your business:
- Write a business plan
- Develop your products
- Choose a brand name and logo
- Price your products
- Figure out shipping
- Create your online marketplace.
Once you have arranged all of the above, it is time to get to work.
Start any business Ordering Online Platform in less than 24 hours, all you need to do is fill out this form and you can start creating your project right away!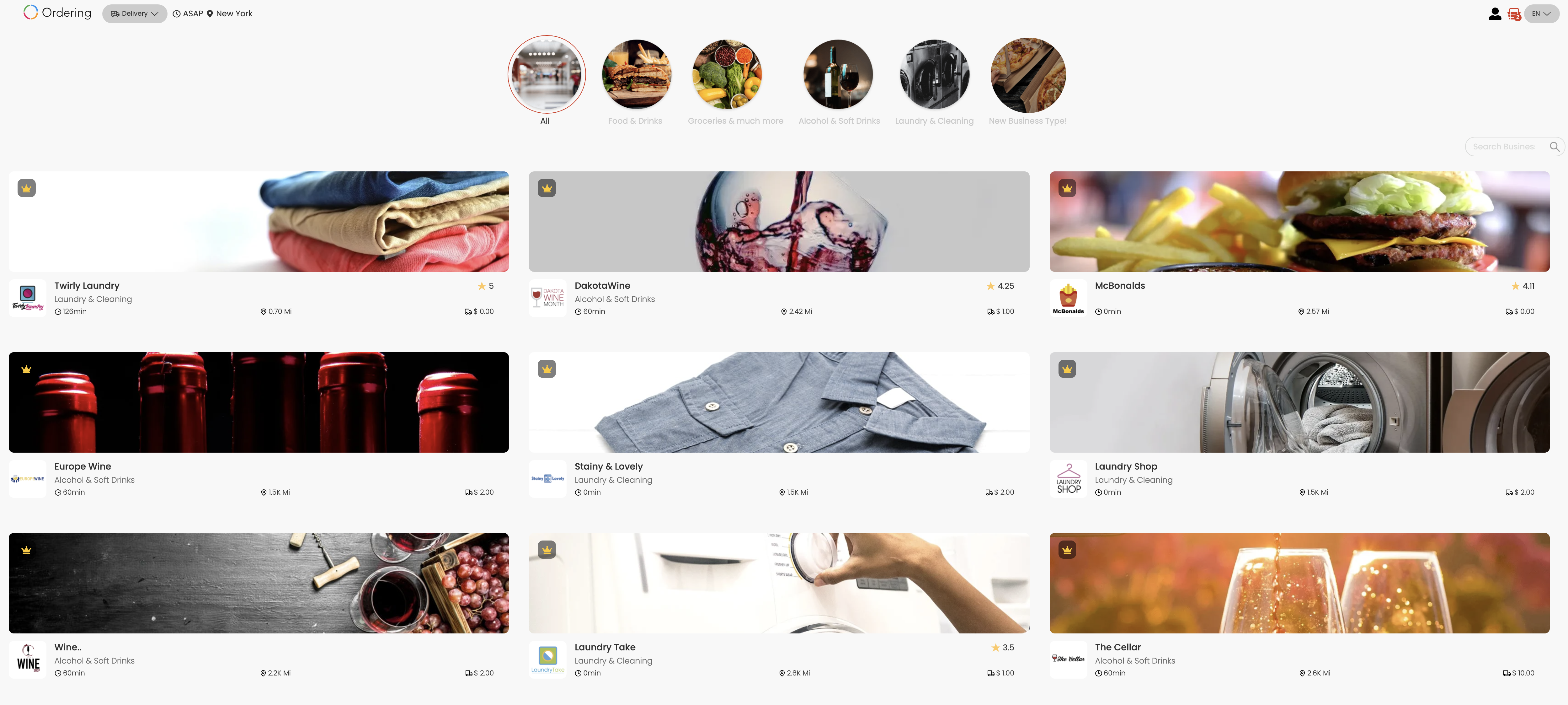 Check all of our demos, or contact us for more information to get started.
You can play with them in the way that seems best to you so you can learn all you need to know about our solutions.