by Ordering, on Sep 25, 2017 6:01:43 AM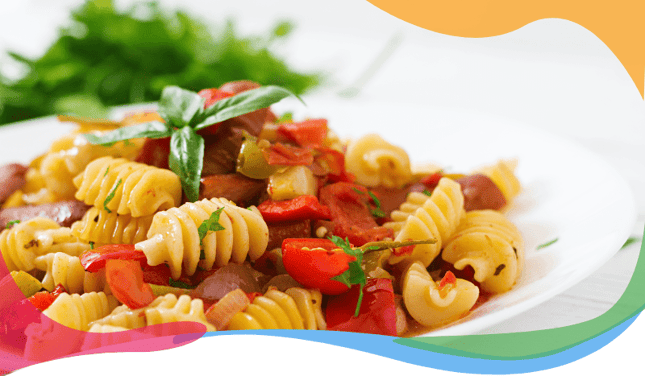 Are you looking for a Lunch delivery website?
Yes! Great, Your search ends here as Ordering.Co provides you with the best platform to create a lunch delivery website quickly. It offers a unique design & the perfect feel of a lunch hub within its system website and that too for zero commission or any fees. It takes only the cost of the system for Monthly, Yearly & One-time charges for its packages.

No setup cost
No commission/fees on orders
No cost on creating business
100% white labeled
Why choose Ordering.Co?
Ordering.Co-system has all the potential and abilities to create a lunch delivery website with ease, and it provides a broad range of features and the specific platform to make your lunch site more stable and lifelong within the online market. It has got the latest tech so far, and no other such company can provide you the latest tech & features that we have now. Ordering makes innovation randomly, to make your business stronger than your competitors, and helps you to boost your online sales.
Let's check some of the prime tools that you can get using Ordering.Co to make your lunch delivery website the best of all.
No. 1:

Excellent customer support & affordable pricing plans:
Ordering provides you with a broad range of packages to choose as per your needs & budget, you are free to get a custom package your business. Ordering gives you the chance to create your own online business at a minimum cost of 79USD per month. Apart from this, it has got a great after sales free customer services, for any problems you face, and it assures you to get it fixed in less than 24 hours.
No. 2:

Ability to earn commission from your business:
Within ordering.co, you are allowed to earn commission on each order placed from your restaurant business; it's that straightforward and easy to manage your commission percentages using ordering dashboard. It has got the advanced, automated system to calculate the total commission earned from a single restaurant within a period and generates the related invoice for it & it's way to better what ChowNow have now.
No. 3:

Facebook ordering option:
Now, with ordering.Co, it has the option to make orders using facebook, it's that easy and straightforward to connect your website with Facebook to place an order directly from there, clickNow, with ordering.Co, it can make orders using facebook, it's that easy and straightforward to connect your website with Facebook to place an order directly from there, click here to know more in details.
No. 4:

Custom development services & free business consulting with our experts:
Ordering not only provides you with the best ordering platform for your business, but also it helps you to boost your business development by its best business consulting, free consulting on need, and that is being given personally by one of their founders. Ordering helps you to achieve what & how you want your business to be presented as is, with its in-house development center, where you can get the best assistance within cheaper price quote for any development you need with lifetime guarantee
No. 5:

Ordering Bot:
A new concept created and introduced by ordering only. It will give your online users the exact guide to proceed to place an order with ease, using your online website or from your apps, Our ordering bot works as a live chat agent, who guided & helps you to place an order within seconds, without having any difficulties and confusion. As per market records, this is the only app that is being introduced now by ordering only, and in that case of ChowNow, they don't have it as of yet. So, it adds a plus point for you to get Ordering.Co, as this is the only company that provides & introduced you to a new work of its latest tech each day!
No. 6:

Delivery Dashboard:
Another unique feature creation by ordering. Which, makes your delivery management easier than before. As my delivery panel, you can manage, assign and track your delivery agents live on a map, like what we can see on Bringg.com, but as compared to bring, its way to better & efficient regarding managing your drivers like an expert, with ease.
No. 7:

Ordering builder:
It's a great new concept help & created by ordering itself, who will help you to make any coding changes for the website as well as on your mobile apps that easy without touching the codes. Using builder, you can add images on your site & for apps, and your business logo, make any CSS changes for your website & apps, etc. The main advantage of using builder is to have everything within the grip of your hand, not only this; you don't have to be an IT expert to handle the website.
No. 8:

Ordering Extensions:
Ordering.Co has created many new features as extensions, to boost your lunch delivery website to get more online sales and that is available to get from ordering marketplace as optional. Those extensions can help strengthen your lunch delivery website from your competitors.
No. 9:

Well establish Business menu page:
Ordering.Co provides you with the latest website design perfectly suitable for your lunch delivery website. Not only that, but it also has an exclusive design to for your business menu page, which will help you to display your items within your web page nicely. It also allows displaying your product images, so it's easier for your users to pick the right product as per their choice.
No. 10:

Smooth checkout process with the broad range of payment gateways:
It enables your users to go through with more seamless checkout process without hassles. It also allows your online users to make payments with ease, by giving them a full range of payment option through their Credit/Debit cards, as well as to make a COD.
Are you ready to get started with Ordering.Co?
We hope the above information guide was useful to you. Making the switch is easy; you can get your online ordering system on Ordering in just a few minutes. Just talk to us directly, We'll be delighted to assist.