Why it is Important to have an Online Ordering App for Your Business?
by Ordering, on Aug 2, 2017 8:03:16 AM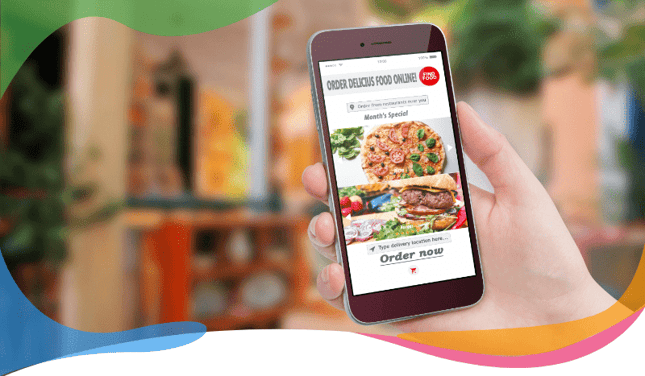 Considering our long working hours and busy schedule, it absolutely makes sense that we cannot invest as much time as required for shopping. The gradual changes in work culture shaping up consumer behavior and today, about 60% of the global population has a preference for shopping online.
The emerging trend is however quite interesting and is making the organizations adopt newer technologies. Moreover, with the arrival of Smartphone Apps, the scenario has changed even more drastically. According to Ecommerce statistics, 40% of global Internet users are using an app for shopping. This clearly portrays how important it is to have a shopping app for your business.
Read on to know how effectively, an online ordering app can increase your sales.
Apps are addictive
A good mobile app offers a lot more than simple convenience. It creates addiction among the consumers, by providing personalized shopping experience, conveying the product details and collecting reviews from the users. In other words, it simply offers customers the physical experiences via online mode. Thus, you can fulfill your requirement without actually investing extra time for shopping. With so many conveniences, shopping apps certainly make your target audience pretty addictive.
Helps in Tracking Customer Sentiments
The sole purpose of embracing new technology as it comes is customer satisfaction. Focus on improving customer experience as it plays an important marketing strategy. With a well-designed shopping app, you can track consumer interest and quality standard of your product. You can also initiate a regular interaction with your customers through the app, which will help you delve deep about their preference. By doing this, you can gain new insights about your customers and their shopping instincts, which will be further helpful in taking more informed decisions.
Assists in Inventory Planning
With an online ordering app, you can actually keep a tab on your inventory. This will help you more efficient management of inventories, as you get insights about consumer behavior and the consumption patterns of the customers. Just because you have the information well in advance, you can get your inventory properly managed.
Keeps Your Customers Engaged
As you are aware of the shopping behavior as well preferences of your customers via your app, it's easier for you to keep them engaged. With an app, you can automatically send updates about the offers, discounts or deals available on the particular brand or product from their wish list. By doing this, you can offer more personalized as well as exclusive importance to your customers. The result is increased sales with sustainable leads.
Helps in Contextual Advertising
Shopping apps with online ordering facilities come with a series of added features, which enable you to make contextual ads within a much shorter time. If you are having a shopping app, you can engage your customers by announcing the location-based offers, occasion-specific events such as anniversary, birthday and more. These are some of the features, which you cannot have without an app. Obviously, it's not at all a great idea if your customers have to walk 500 meters to your stores to avail the offers.
Streamlines Payment Flexibility
With an app, you can help your customers making an immediate payment in many different ways. It helps in scanning a bar code or entering the product details. The convenience factor is that the customers no longer need to wait in the long queues in front of billing department. This will improve the convenience aspects as well as offer you good number of customers.
The emergence of
online ordering app
is pretty new. People no more stick to shopping from physical stores and with an app, the trend is ever rising. Take advantage of this trend and get an app for your business to make significant profits in the long run.