How to Start a Hyperlocal Flower Delivery Marketplace
by Ordering on Jan 18, 2022 9:34:02 PM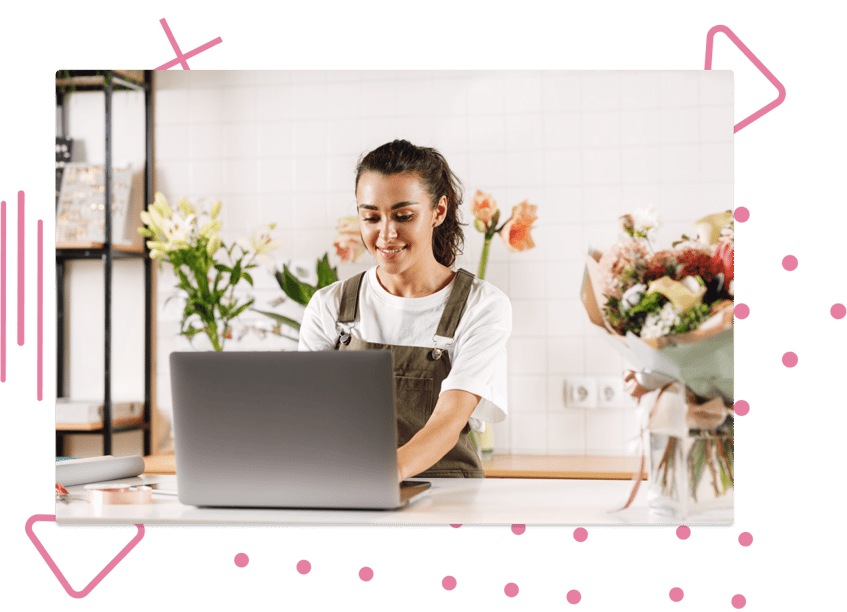 So you want to begin your very own online flower delivery business?

There is no time like the present, and you really shouldn't be sitting around waiting. This guide will help you to be able to get cracking and put your dream into a reality.
Life without flowers is boring people need them for any occasion. A get well soon gift, a birthday, valentine's day, weddings, funerals for heaven's sakes there literally is not an occasion that we do not mark with a pack of flowers all styled up with a lovely little card delivered to your loved ones.
Flowers can make your day; they are cheerful, appealing, and look fantastic when added to a room. Giving flowers to people as gifts on occasions is a great surprise to shock your loved ones, and it is a trend that will never grow old.
When you order flowers online and get them delivered to places, it makes life easier.
So being able to build your very own hyperlocal flower business via an online marketplace is just the icing on the cake to earn you the living you always dreamed of.
Facts You Need To Know About The Floral Industry
●
During the lockdown, the ordering of flowers increased significantly- people opted to send their loved ones flowers to keep in touch, show they care, and, of course, to cheer up those who were feeling the lockdown blues.
So – How Do You begin To Build A Successful Online Flower Business?
Here are some ideas that can help to set your aside from others:
First, be sure that you create a catchy brand name that appeals to the customer. It would help if you had a logo that stands out and delivers your flowers that makes a mark in the consumer's minds.
Finally, it would help imprint your brand in everyone who wants to order flowers, so your logo is crucial to ensuring that this can happen.
● Make your marketplace ordering system easy to navigate. When customers can order quickly, they will purchase more items and return time and time. Repeat orders are what you need.
● Check your competitors and see what they are doing. Then, when you pick up on the weak areas, you can build your brand to be stronger and bigger and better.
● Excellent delivery services - When you use an online marketing platform like ordering, you can offer a phenomenal

delivery service

to enable this to happen with ease.
● You can trace where the drivers are, where your flowers are, and of course, when your customers have received them. Also, your customers can trace the order directly to their doorstep simply by having the ordering application downloaded on their mobile phones.
● Market well and create brand awareness like no other. Do not rule out any part of marketing and ensure that the whole world learns about your flowers.
It would help if you made them an option for everyone and anyone. The world as a whole should want to order your flowers, and when it is on a hyperlocal platform like ordering.co, your neighbors should all know about your flower business.
● Listen to your customer's feedback. For example, there are annoying customers from time to time, but that is also a good thing. If there were no criticism, you wouldn't have any room for improvement.
So take even the most negative feedback as a positive thing to ensure that you do not repeat the same mistake time and time.
The best hyperlocal platform for online marketplaces right now is ordering.co

.

They offer you the chance to have a customizable platform, and it provides you with every solution you will need when entering into the world of online floristry and deliveries.
It is simple to install, simple to download, and simple to add pictures and product descriptions.
Benefits Of Ordering
● They offer you an interface like no other that is fully customizable down to a tee.
● You can log in with great ease.
● There is a real-time chatting option.
● There is a wide array of payment options for your customers to part with their cash.
● You get accurate data and reports on the analytic tools.
● Your customers can engage and leave reviews and feedback.
So, don't just sit around thinking about making your dream. Allow it to become a reality, and invest your time well.
It all begins with a

free consultation

, and then you can see just how well the concept works for you when it is put into a reality.
Your dream needn't stay in your mind for long, and you can put it into place and start making your life your dream!
Within no time at all, there will no need to close your eyes to see the things of dreams; you will see your goals and aspirations when your eyes are wide awake.