How to gain more buyers for your business
by Ordering, on Nov 6, 2017 6:00:52 AM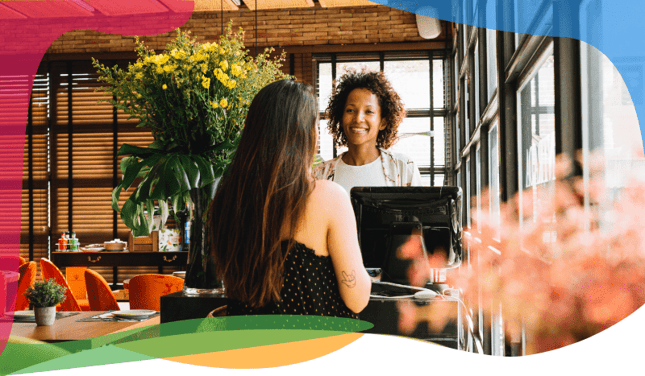 Lead management has now become a necessity in this cut-throat competitive market. Lead generation is not only necessary for your business growth but also to promote your brand potential and stay ahead of the curve. Your business should also hold all the aces to manage lead generation more effectively and ultimately boost sales. These are some of the new-age approaches which can be adapted to generate more leads.
1.

Improvise on the ordering and delivery system
If your business involves order deliveries to the customers then it's high time you improvise on your delivery system. Gift your drivers or delivery agents the best of the ordering system with advanced features. The features should ensure that the entire ordering and delivery operations could be done in the shortest possible time. The drivers should be able to check the locations of both the owner and buyer at the same time for hassle-free delivery experiences. They should also have access to a great mapping system where the drivers can select the best route with the help of traffic tracking tools. A good delivery system will help you retain your existing customers and their positive feedback will rope in more buyers.
2.

Social media contests/Networking events
Widen your network either by organizing interesting contests on social media or participating in relevant events. Also, keep your business cards handy to connect with as many people as possible you meet in these special events. As far as arranging contests are concerned, you'll get a lot of ideas on the abounding realm of the World Wide Web. You can get started with contests that involve Sweepstakes, lucky draws, and exclusive deals.
3.

Make some noise through social media
People are scrolling through their little device every now and then. Make use of every bit of it on social media channels. Use good audiovisual content and make it share-worthy. In the era of hashtags, campaigning on social media platforms is probably the best and most effective way to woo your potential clients. Facebook, Twitter, and Instagram are high-yielding lead generators. You can search your leads with relevant hashtags and then target them accordingly.
4.

Form fill up campaign
You can find out what people want from your business with form fill up a strategy on Facebook. You can ask the visitors to sign up by offering them interesting updates of your business. This process has become easier with lead ads. When the visitor clicks on your lead ad, a form opens with auto-populated contact information pulled from Facebook, making the form filling process much simpler. All they need to do is confirm or edit their contact details and submit. Lead ad forms can also be customized with open-ended or multiple choice questions. This way you can easily gather more information and suggestion for marketing.
5.

Track your counterparts
Keeping a tab on your competitors' marketing strategies is equally important. You just need to understand your pain points by studying the marketing techniques of your competitors who are marching much ahead of you. For instance, follow them on their social networks or track their website and other online activities.