How to create a site like Postmates
by Ordering, on Jan 28, 2018 1:44:13 PM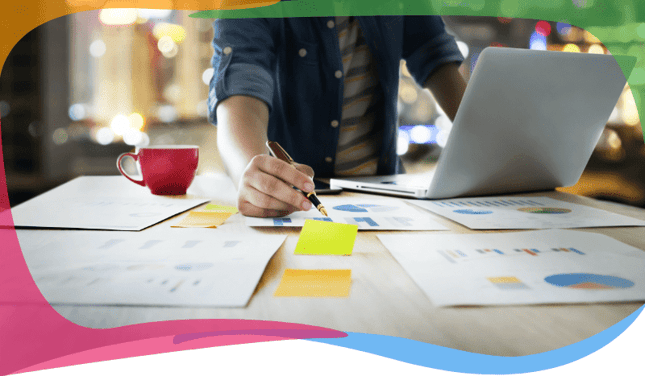 Easy guide for creating a site like Postmates
Learn about the business model & technology of Postmates
Step 1:

Getting the concept
How to create a site like Postmates- the guide for Startups
It's been a pleasure for us to present such article like this since there are many startups who are starting a business for local delivery. I would like first to explain what is what Postmates does. Postmates is an on-demand delivery software that will help your users to place an order online, choosing a business/store as per their location and proceed to place an order by paying online.
Usually, you can order from the website and also from a mobile App, they have it ready to get and use. After we have mentioned what Postmates does, let´s review what tools in technology you will need if you are looking to do something similar.
One perfect solution & easy would be to get the software services of a company that offers one hundred percent of the products – Ordering.co is a company which does that and also offers support in case you have problems. Use this form to get assistance
Step 2:

Which tech tools do you need?"
For your startup, you will need different products and platform so you can sell the products of the providers on your platform and to manage all products, prices, images logo and so on.
It is extremely important that you have the right quality for these products because your image, reputation, and conversion rate will depend on them. Also, the products have to do with the experience that your users will have when using your platform and this is a very important factor so people can judge if your service is good or not.
The products to create a site like Postmates are:
1. A multi-vendor online ordering website
The difference here in comparison with a normal online shop is that these sites provide a listing of providers so the user can choose one provider, check his menu and order the products he wants. The online ordering site should be mobile responsive, clean, great speed and a user-friendly design.
This multi-vendor website is a must if you want to create a site like Postmates.
2. Online Ordering App for iOS and Android
It is one of the prime need for your startup business. A big part of the users who like ordering food online want to use their smartphones and tablets to place an order. The mobile design for the website can a temporal solution to satisfy this need but having online ordering Apps will make the difference because your brand will be seen on their smartphone screens as an App. There are many other advantages like speed and user-friendliness if you decide to create your online ordering App.
3. Delivery App for iOS and Android
Once the customer has ordered food online or any other product a driver must pick up the products and bring them to the correct address of the user who ordered. Nowadays, it is common that the users are well informed about the location of the driver and how long the delivery of the products will take. Real-time tracking is a feature that users are expecting and this belongs to high tech companies, that is why this is a must when you want to create a site like Postmates.
4. Business App for iOS and Android to receive orders
Communication with each of the food providers on the platform like Postmates is important. The business App is essential because it allows the business owner or restaurant owners to get the orders sent with push notifications to an iOS or Android device. It is very common that business owners have a tablet on the counter or the kitchen of the restaurant.
With a business App, you can get sound notifications when an order has arrived. You can also accept or reject the order. Entering the approximate time for delivery is also a must nowadays because the users (who order food) want to be well informed.
A business app is necessary to create a site like Postmates
5. Delivery Dashboard to manage orders, routes & drivers
Managing your drivers is one of the prime duties in the logistics, once the user has placed an order. People do not like waiting for their food so your company must have proper coordination of all drivers when they are working. The delivery Apps will give you the possibility to assign orders to them, but you have to coordinate who does what. The delivery dashboard lets you organize and manage the orders and drivers who are working for your company.
The delivery dashboard is also a must if you want to create a site like Postmates
6. Notify the business owner when an order comes in
Maximum or some of the business owners do not have a smartphone or tablets. It is your job as a strong technology partner to offer a solution to this conflict.
There are other ways to notify the business owner that there is a new order. For example the dashboard for administration, email, GPRS printers, Fax and much more.
Ordering.co can offer you many integrations already done to solve this disadvantage. Alternative notification channels are an excellent solution for the creation of a site like Postmates.
7. Payment gateways to accept payment online of users
Your users feel very comfortable paying online. Most of the times the users do not have any cash at home and paying with the credit card or PayPal life easier. Accepting online payment is a basic feature of an online ordering system.
8. White-Labelling
Some of the peoples needs to make his/her system completely within their own brand name I.e apart from his logo, images, website homepage banner images, splash screen images for their mobile apps, icons for their mobile apps as well as having their own domain, they also need to make the entire script and apps with their own brand name.
In that case, we have an extension called White-Label Extension, which will help you to remove our Ordering Co-brand name completely from the web software and from the apps as well which you can see at the bottom of our website and app page.
White-labeling is required when any person needs to do reselling or even when they don't want to show their partner company, which is legal. You even can rename it by either your own brand name or with some other brand name.
9. Ordering EDITOR
A whole new concept to manage your business and orders easy & efficiently. With our Ordering Editor, you can change every aspect of your Ordering Site in just a few clicks, set Payment Methods, add Delivery Zones, shift Business Info., create schedules & much more. Live-time changes will be shown every time you edit an item.
Even you can do all customizing for your Stores & Images in just a drop; updates are done instantly on your front-end. Easy click & edit all the categories, products, prices, menus and much more.
With our Editor, you won't need to do changes somewhere else, all you need to do is create the Users, or assign the Business Owners to the stores and it'll be instantly up to date. Select the Payment Method have never been this easy.