How to create a Online restaurant website.
by Ordering on Aug 13, 2017 11:07:21 AM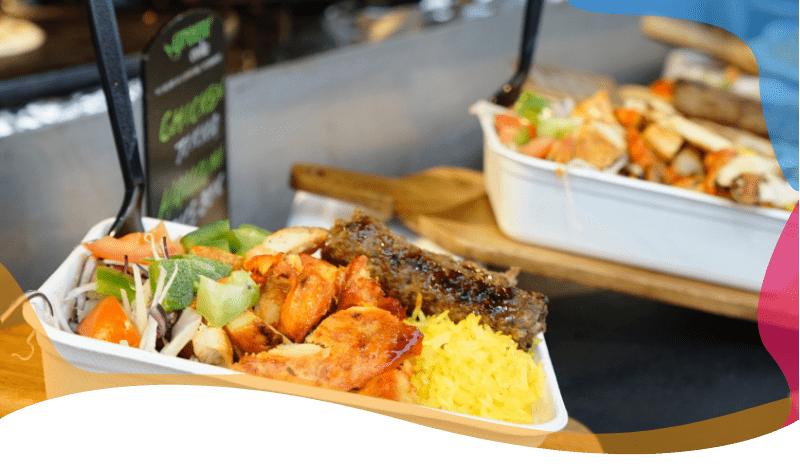 Clean & easy steps, about how to create an online restaurant website.
Let's pursue about the basic needs, that it takes to create the same.
Step 1:

Basic conception:
Creating an online restaurant in any location is not a big deal now, but it is to be checked if you're getting the adequation volume of sales to reach your targeted revenue, It's a big question for all those new start ups, about what will be the perfect solution to move on with, to reach success.
By a general study and survey, its has been seen that more than 99% of today's customers fulfill all of their basic needs through online services, as it is the easiest and the faster way to get any services than ever, just like this, after a hard day of work, maximum peoples get's lazy to cook his meal or dinner by himself, so they tend to order online to fulfill their hungry stomach.
To facilitate those hungry and lazy customers, its is essential to create an online business to raise a maximum of your sales online as well as to make your business stronger and bigger.
It is recommended to get ordering.Co, as it is one of the greatest and the smartest online ordering software that anyone would have imagined, it has been great and successful within the globe since 2012, and it is still growing. Let us know, if you need any assistance, just follow the steps provided below to get in touch with us.
Step 2:

Least gizmo that you need.
The first and foremost step that you've to take is to get a solution that can help your business to grow faster and can attract the maximum of the online customers towards your website, by facilitating them with excellent services as well as the user-friendly solution, which can help them to place orders faster and with ease.
Since, as per global needs, maximum of people's demands is being satisfied through online, so creating a flexible and easy ordering platform could help your business to grow and make some profits very faster.
The apparatus that you need to create an online restaurant website are as follows:


1. Multi-business ordering solution.
Getting a solution for Multi-business ordering website, it can boost your online restaurant business to achieve more success, since it will facilitate you to create any no of business online along with any business types you want, so there is no way to stick with only one kind of business to create online using one solution, now you will have the option to create any kind by invest only once for lifetime. Apart from this, it will help your online users to place an order from any business they want as according to their needs.
The main aspect that you need to check when selecting any web solutions is that if it can handle mobile ordering through apps since mobile order plays an important role to bring in maximum percentage of any business sale online.
The perfect solution would be to move on with ordering.Co, It has been proven as to be the best option in the entire globe since 2012, Try it now, to create your dream online restaurant website.
2. Users mobile ordering app for iOS and Android.
Along with the website solution, maximum of the startup entrepreneurs do get app for his/her website, as in this competitive market everyone is busy in their works and they don't have adequate time now to give for themselves, to go to a 5-star hotel to have dinner or lunch, neither do they have any time to sit beside his/her desktop or laptop to place an order online, the best thing they find is to get access from their mobile devices as it is convenient & flexible to use for any purpose they want, So bringing desktop to mobile ordering would be a great option to bring more sales through them.
Choosing Ordering.Co for native ordering app would add advantage for you as being a startup, to create a successful online restaurant website.
3. Delivery App for iOS and Android
To make your business well organized in terms of services and goodwill, it is also recommended for the new growing startups to look and have a proper maintenance check on their services too, as keeping a high tech website solution is not all, you have to monitor and maintain all aspects of a perfect online ordering website, in terms of its services online as well as delivery too, which plays a vital role in online ordering.
Reason behind this logic is that, if you don't have the proper delivery system, your online business might end anytime, that you could ever think of it, as it is the delivery system which signifies your business quality and accuracy to attract online customers, providing quality transportation services, will prove to bring in more customers, which is guaranteed, as it allows you to track drivers on real map, as even helps you to assign your drivers and manage your drivers as per business, for its delivery flexible, wing a mobile device any place and at any point of time, it doesn't matter if you are at home or elsewhere.
So, getting ordering driver app is what most business seekers/startups have got good results from it in the long run.
4. Business App for iOS and Android
It is another important aspect to keep along with your website as well as your ordering and driver mobile app, as it could help you to manage your business like a tech, by facilitating them to manage incoming orders efficiently, for accepting/rejecting any order by few clicks, as well as it can help you to add time for its delivery and much more, which can bring every aspect of a business management effortless and stress free.
Use the ordering business mobile app, to make your online restaurant website business stronger and better in providing quality services.
5. Delivery Dashboard to manage your drivers and delivers live.
It will help you simplify the way to manage all the incoming orders, by providing the high tech management solution for your online deliveries, which includes, Assigning drivers to any order, View driver status, Check for order details, Viewing all orders, changing of order status quickly, live route tracking on map.
It is the perfect management tool that every startup must get create a restaurant website.
6. Dashboard to control your website.
It will help you control every aspect of your restaurant website, starting from business creation to menu uploading, time scheduling for opening and closing hours. It will work as the main unit of your website, and without the dashboard, your website will be nothing than just a link.
It plays a vital role in shaping your website so that it can fit for great online usage, starting from its looks and setting your site logo and banner images all that can be easily managed using a dashboard, so in creating a restaurant website, all startups must have a dashboard like ordering.co.
7. Notification facilities, a must to have for online websites.
Notification system plays a vital role in online business, as without this services and option, it could have made online order a bit difficult, as it helps you to be aware of all live incoming orders into your dashboard or in app, by a sound alert or even by a pop-up, which helps us to know about all incoming requests as well as make your business services even faster.
Now notification system is all set to work on Ordering.Co website software as well as on all apps, to facilitating smooth services to customers online.
8. Advance payment gateways
Last but not the least important aspect of creating a stronger and a better restaurant website is to implement or make use of various online payment gateways, that can facilitate online users to pay online for any order without any problems. The key thing that every start ups have to check is that they have to provide every option to make payments online, i.e. integrating gateways to pay online using debit/credit card, or by any online means.
Likewise, Ordering.Co has all of such special payments gateways that you can use within your restaurant website.