How do we adapt to a single restaurant
by Ordering on Aug 23, 2017 8:31:13 AM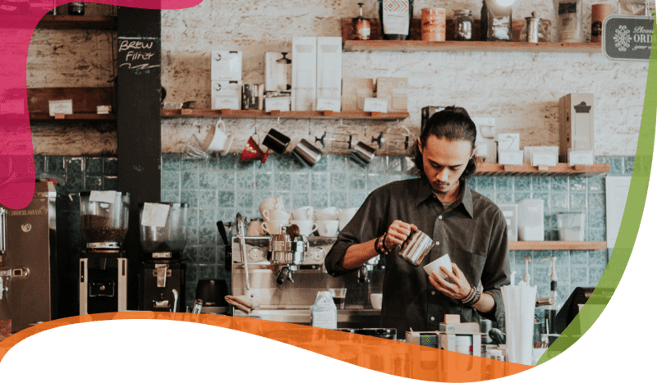 Tutorial on:

How do we adapt to a single restaurant
As per research, it has analyzed, that a fantastic restaurant website doesn't need to have many features in it or have to make the site full of great designs. Rather it is to be checked if the restaurant website fulfills all the basic needs that a customer/online user tends to need in their day to day life in placing an order with ease. So, it a great challenge for all those startups & entrepreneurs in getting a perfect solution for this, to make his/her restaurant website business intact and profitable all the time. It's not always mandatory the plan should have to different in creating either multi-store or from a single store, it's same for all types, regarding adopting a successful website on the web.
From analysis customers look for such infos like the menu, the restaurant has, excellent location as per customer. If it belongs, how easy and fast it can deliver, delivery price, distance, opening & closing hours, customers reviews, discounts if applicable, and finally the contact details of the restaurant. So, if you are looking to create any single website, you need to be super cautious about all of those points of consideration, that you must have in your system to show it to any online users at a fast glance. Since 99% of the online user's traffic selects its choice of restaurant to order by analyzing those points first, so if you can make those points as accessible & understandable, it will be better for you.
Where to get the perfect solution to adapt to a single restaurant?
If you're ready & don't want to invest more time in researching for the perfect solution/website software to adopt a single restaurant. As well as the need to have all of those unique features that any online users check before selecting any restaurant website to place an order. It is recommended to go with ordering.co, as this is the site that can help you grow your business from start to its ultimate success level as well as can handle unique aspects like, making your single restaurant more elegant, attractive as well as simple for online users to place an order within seconds. Not only this, they can provide you with their single business app, for your unique restaurant, to make mobile ordering much easier for your online users. Including excellent customer services, fantastic support time, attention by founders on special occasions, as well as FREE hosting for the lifetime on AWS.
Steps to adopt a single restaurant website using Ordering.Co:
Step 1:

Plan your needs, and talk to our pre-sales support.
It is essential to have a plan before investing into any online website software. Without a plan you can not achieve the success that you want, since making a plan of your business structure, will not only help your business to establish your location among your peoples but also will make your business grow within your area very fast. Since you know better about the needs of your people than others, so you much go with what your peoples needs, instead of going with whatever you get.
So if you have the correct plan about your needs & requirements, in adopting your single restaurant website. Just talk to our support team, and they can help you get a solution within seconds, as with ordering.co, is considered as the one-stop solution for all of your business requirements, and we have all solution for your business. Starting from getting the right package or custom package choices as per your needs to custom works, if that is required.


Step 2:

Select a package as per your requirements, with ordering.co
We've got the best packages and price plans that any small start-ups or entrepreneurs can easily get a system for their restaurant business. We have, packages to get for, yearly, monthly and for one-time payments system, as well as the individual packages to adopt any restaurant for 1 or many cities. Our basic one city package starts from 79USD per month, to create a single restaurant website quickly.
Step 3:

Get a domain for your single restaurant.
To adopt a single restaurant website, you need to have a domain name first like www.yourrestaurantwebsitename.com to signify your restaurant website for your online users, to order from with your brand and logo on it. You can easily get a domain from GoDaddy at a very lower price.
Step 4:

Get our single business ordering app.
Give your business the perfect platform to grow in less time using our single business app, it can work for any business, starting from the restaurant, to groceries, laundry and much more. It is convenient and easy to use to place an order within seconds. Let's check some of its principal features:
● You can use it with your own brand name.
● It supports any language you want.
● It has got an instant push notification system.
● It has got the easy and stylish design to cherish.
● Amazing geolocation & search system, by a single tab.
Get this app will boost your restaurant business, to get more online sale.
Step 5:

Get your single restaurant system & app installation information.
After you have done with selecting any package. We will send you installation form, and it will contain all necessary details about your system that is to fill in as per your needs and have to send it to us. So that we can prepare your system & can deliver to you in less than 24 hours as promised. In your email, which includes, your ordering web temporal website link, your ordering dashboard link and login details, your builder access details and general instruction for the setup of your system.
Step 6:

Upload your website logo and banner images.
After you've got your system and app installed on your system, you can now proceed with your system general settings, as well as site configuration, followed by uploading your website logo and homepage banner images, to make your single restaurant website look more promising and elegant.
Step 7:

Do necessary settings for your single restaurant business
Once, you've done with your website settings. Now you have to add your single business, followed by restaurant necessary details like name, location, address, phone no, email, country, city custom slug. Then need to set its delivery preferences, after that you need to set its category and product and lastly have to set its menu, and opening/closing time, so that your online customers can get to know the exact time and all other restaurant details when checking it online.
Step 8:

Organize your restaurant menu & schedule.
A well-organized restaurant menu gets more attention of customers than a usual one. So to get more attention of public, you need to add more category option as well as variety of products so that, one can feel that he/she is sitting in a restaurant and placing the order, will variations of option in hand, so to achieve the same, you need to build up a menu as per their own choice and interest.
Step 9:

Set your restaurant payment gateways.
Payment gateways are the key thing that you must have and select for your online ordering, as, without smart payment gateways, none of any online ordering business has been successful. We should always provide a wide variety of options for your online customers to make payments for any order they place. By giving them options to pay by using their Credit/Debit cards, COD, as well as by providing the best options for payment gateways that do work well in the location that your business does work.
Step 10:

You're ready to launch your single restaurant website.
Have followed the above steps, now, you're 100% all set to get started with your single restaurant website to get live orders.
Above are the 10 main steps that you need to follow in adopting a single restaurant, using ordering.co


Interested ? Ready to get your own single restaurant now?
We can help you to get it. Just talk to us