How much money are you really losing with Delivery Apps?
by Mauricio C, on Nov 11, 2020 12:17:09 PM

Today we are experiencing the "boom" of Delivery Apps. This market is projected to grow to $ 365 billion by the end of this decade.
Companies such as Uber, DoorDash and Postmates understood that betting on the comfort of customers would generate a substantial increase in their profits and nowadays more and more are joining this trend that only seems to keep going up. In addition from this factor, delivery apps had a greater boost in 2020 due to the pandemic caused by Covid-19 and the need for people to stay at home.
Unfortunately, although this brings many benefits to the customer, who often prefers to pay a small extra (or not so small...) on their orders in order to have their food delivered directly to their door and the restaurant that even triples its sales, the demand that has been generated for this type of services, led
large delivery companies to charge excessive commissions

for the use of their services.
A study carried out by the Techcrunch.com portal revealed that
a person gets to pay up 40% more for an order made in one of these applications instead of ordering it directly from the restaurant or picking it up.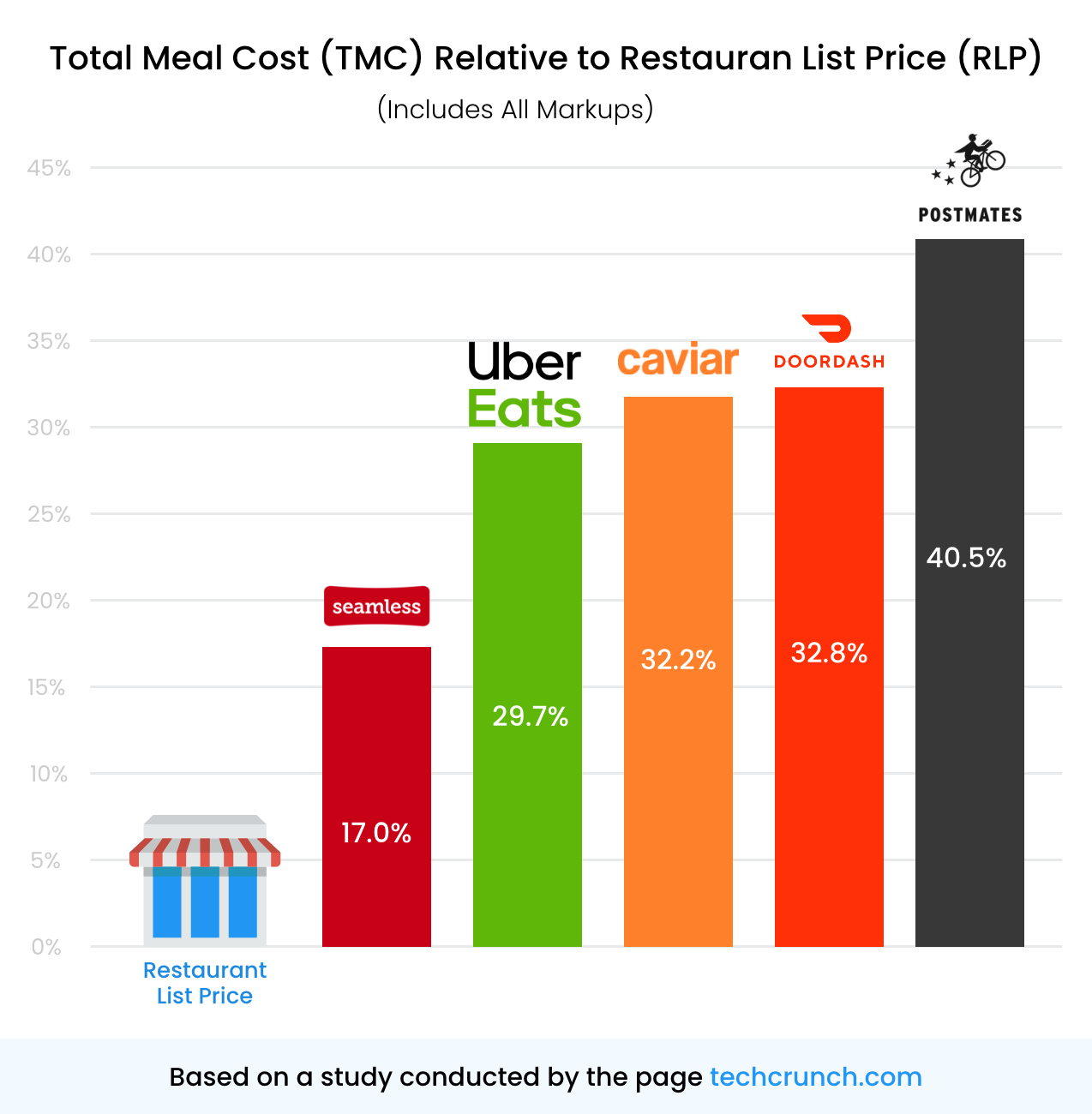 This also puts serious problems for business owners who have seen their profits been drastically reduced by this situation and many times have left them on the brink of collapse.
In Ordering we understand that the world is changing rapidly and that these types of services will only go up (not only can you order food, also laundry services, clothes, supermarket, pharmacy, etc.) but we also believe that the rates have reached an excessive level.
That is why we offer our clients packages that start from $ 149 so that they have their own website and apps with a quality that does not ask for anything from other similar platforms and join this trend of online orders.
But wanna know something else? What sets us apart from other platforms is that
WE DO NOT CHARGE YOU A PENNY OF COMMISSION ON ANY OF YOUR ORDERS!
That's right, with us you can forget about those annoying commissions and start generating the income you really deserve, offering your clients a fair price.
Join the biggest ordering trend today and
start generating what you deserve.