How An Online Ordering System Can Drive New Sales And Improve Your Profit
by Ordering on Jun 30, 2022 3:41:28 PM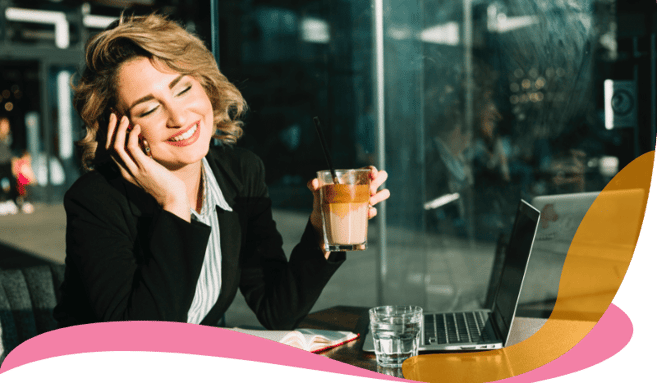 In this digital age, an online ordering system is all but mandatory. Your competition already has a presence online, and you're all vying to get your shoppers' attention and win their custom.
An online ordering system helps you achieve this. It lets your customers browse your menu and order, giving you a space to drive up sales and improve your profits with ease. In 2019, an online ordering system is a vital addition to your business.
Read on to discover the benefits of online ordering systems and why you should implement one today.
An online ordering system is a simple, easy-to-use way for customers to order products for delivery online. It's used by a range of businesses, from restaurants and food delivery brands to florists and other on-demand services.
Online ordering systems have a range of features that can drive sales and increase profits with ease.
The

Ordering App

, for example, displays your entire product collection for prospective customers to browse on their smartphone. They can easily click and buy their desired product in minutes, and the system lets you deliver to specific addresses as requested.
As an example, let's say you operate an Italian restaurant. With the

Ordering Website,

you could create a website for your Italian restaurant, displaying your entire menu for delivery. Customers can visit your website, make their selection, pay, and arrange for it to be delivered straight to their door within minutes.
Why do I need an online ordering system?
Implementing an online ordering system for your business has a whole host of benefits for your business
Save money and avoid competition by owning your online space
There are lots of third-party websites and apps that can let you sell your products online. But these often charge you for the service, and you are in direct competition with the other businesses the third-party site hosts.
Owning your online ordering system lets you take control of your customer's ordering experience. You only need one place for your customers to discover your restaurant, choose what to order, and purchase — it's a single destination that makes it easy for your customers to choose.
This also means you're not alongside other competing restaurants, nor do you have to pay a third-party for the privilege. This helps you increase profits as a result, simply by owning your experience from start to finish.
Provide a convenient, customer-centric service
In this day and age,
convenience is king
.

Consumers expect on-demand service, from ordering clothes to streaming movies, and your customers are no different.
Online ordering systems let your customers browse your menu and order your products from the comfort of their own home. The
Ordering App
takes advantage of a
mobile-first age
by letting your shoppers order from their smartphone, quickly and easily.
And not only can your customers order food from their couch, but they can also split the check with their friends, and even order food in a restaurant before arriving. All of this can be done in your Ordering App, making it easier than ever for your customers to purchase with you.
Keep track of sales data and customer insights with ease
Online ordering systems are also great for letting businesses keep on top of their sales, in turn helping them increase their profit margins.

Cash flow management is vital for small businesses

looking to break even in their first year, and online ordering tech lets you track all sales in a single interface so you can carefully

track your business budget and growth.
Along with sales figures also comes a wealth of customer data. You can learn which locations are most profitable for your business, and which are lacking. Armed with this knowledge, you can adjust your marketing strategy accordingly and allocate resources to areas that will drive more sales.
This is just the tip of the iceberg. The data and analytics available from online ordering systems can be cascaded across other aspects of your business, helping you grow for time to come.
Integrates with your in-store POS systems for greater coordination
Many online ordering systems work alongside your in-store point-of-sale (POS) system. While it's possible to operate your business like this, it does pose a challenge when it comes to integrating data and coordinating orders with your team.
But an integrated online ordering system solves this issue. By combining everything into a single system, you can effectively coordinate your sales and orders with your in-store team. This also lets you add an extra revenue stream to your business that takes advantage of your existing operation with minimal disruption.
Online ordering systems deliver an array of benefits to your business. From owning your online presence to staying on top of your sales and customer data, there are plenty of ways an online ordering system can enhance your business and improve your profits.
Get started with your own online ordering system today and enjoy the benefits well into 2019!