How to create a restaurant.
by Ordering on Aug 15, 2017 5:06:24 AM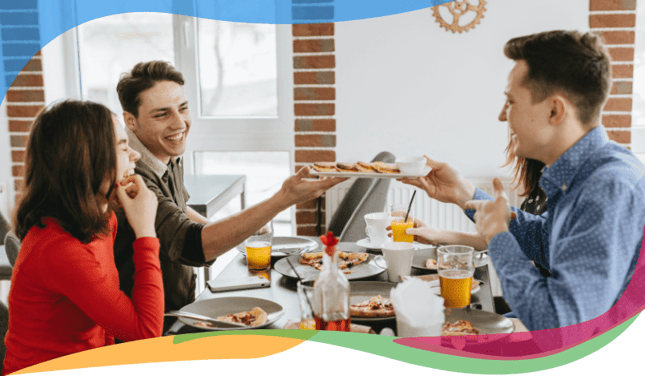 Elementary guided steps to create a restaurant.
Step 1:

Basic Idea:
As per today's growing demand for human necessities on food, it has been unbearable to fulfill all of those needs through retail outlets. So the craze for online ordering has come into action, keeping this in mind creating an online restaurant is what most of the start-ups do plan and is more profitable now, to make huge revenue & success in business industries. As food is something that its demand will not end ever.
So the fundamental step that any entrepreneur or a start-up should follow is to have a web software which can make your business grow as well as can catch public attention, by its ordering flexibility and accuracy. Since without this key things, you cannot stick into online business for a long time, as nowadays there are many as such competitive restaurants that are active online and doing its business successfully, so to compete with them, you need to get a better system from them.
Hence, it is recommended to all startups & entrepreneurs, to get Ordering.Co, which has proven as the best and the smartest online ordering system globally to create any restaurant, since 2012. If you have any doubts or queries, please feel free to contact us now, by filling out the form below.
Step 2:

Tech tools that are needed.
To building the restaurant, it is necessary always to select a system, which can help any start-up or entrepreneur to build a restaurant. That can facilitate quality services to the online customers to place an order smoothly as well as assist them to make an order ASAP, including latest techniques to help them get a notification on order as well as to get exact details about its status and the time.
It is to consider that; it can also accommodate facilities to integrate any apps for mobile. As this could help you boost your sales at a rapid scale, since now a day, people tend to use natural methods to do all his/her needs and making an order through their smart devices like Mobile. By this, it can make ordering very fast & in an easy way. Without facing a hassle to place an order for desktop/laptop.
Let's check about the tech-tools that you need to create a restaurant:
1.Ordering system to create a restaurant.
In today's generation, ordering system has made a tremendous reputation in the online market. And is going on top of any ordering solution, as its key advantage is that you can place order flexible by viewing all business info. From its menu details within one web page, and might create any on-demand business, like restaurants, groceries, wine, gift store, clothing, etc. and that too for unlimited! And that is only

possible with ordering.co, as this is the only business, which provided such services since, 2012. Isn't that great?
This will be the perfect choice for you to create a restaurant which can help you bring in more sales and profits, on a great scale, using Ordering.Co.
In spite all above advantage, it has got the latest adhesive that will help you, in the long run, to make your business reach to the sky, such as, latest high-tech features and tools within its system. Get Ordering.Co now.
2. Mobile ordering app
It will help you, to make your online business more flexible for online users to order from, as the users can download the app from App store or play store to install in his/her smartphones, to place an order anytime they want. Our ordering app gives you the facility like, placed an order right away, use it in iOS or Android smartphones, use it on your business brand with the app, it will help you to get instant push notification about your customer's orders and much more.
So getting Ordering.Co, native ordering app along with the website can bring you more sale and customer that you cannot imagine, in creating a restaurant.
3. Mobile delivery App
It is another valuable tool that is mandatory to have on your website, when creating a restaurant business online, as it will help you to manage your delivery by your drivers quickly, by giving all necessary information about the orders as well as the delivery address. It helps the driver to accept/reject any order, through its smartphone, without accessing the desktop admin.
Moreover, for a restaurant, it is the essential tool that you must have since delivery is the part that decides about your quality of services and helps you achieve success if it lacks, then you cannot create a strong business online.
Moving with Ordering.Co, delivery app will be an ideal decision for you to create a restaurant.
4. Mobile business app
Business app or business owners app, the first functioning for this app is to manage all of your incoming orders efficiently, without any complications. It also helps you to check for any orders details and set the estimated time frame for its delivery; it also shows you the distance and the route address for any order that is to be delivered on the map. It also has some unique functionalities like updating status for any orders, which helps any user to get notification alerts on his/her smartphone in check the position/status of the decree, and much more.
So when creating a restaurant, it is the most important aspect that you cannot deny to get Ordering.Co business app for your restaurant.
5. Delivery Dashboard.
One of the most current invention that we have achieved in our present days, to help all of our customer's website work like a tech with 100% result oriented app, which will make your delivery management, more effortless than anything else.
It allows you to manage all drivers live on the map even it helps you to assign drivers, check order details, view driver status, Viewing all orders, change orders status, route tracking, etc. Along with this, it helps you to auto assign any driver for any order so that your driver won't miss any order, with an automated push notification from the system.
So along with the other major tech-tools, Ordering.Co, delivery dashboard is another important tool to consider, in creating a restaurant.
6. Ordering dashboard to manage your website.
It is something that is very vital and most essential element that you need in creating a restaurant website online. As it assists you to manage all of your websites smoothly, it allows you to set your website background, domain, logo, branding, CMS details, and most importantly, it helps you to demonstrate your business, by adding its business info, menu, products with price and images and time schedules quickly.
You will get such dashboard to manage all of the above stuff using Ordering.co, to create a restaurant
7. Notification System.
This is an integral part in website business, as notification system plays a vital role in maintaining an online business like a restaurant. As it is the one, which helps us keep up updated about all work that is to be done, starting from receiving incoming orders in the system, getting a notification about the important order status and much more. Apart from this, it helps you in taking the next action of work that is to perform. All that you can easily get in within Ordering.Co, in creating a restaurant.
8. Payment gateways
Talking about the main tools that are must have in creating a restaurant. We cannot forget to discuss the primary instrument that is mandatory in maintaining a restaurant business, i.e. the payment gateways, it is the key thing that you need the most as if you won't have the right option available for the payments you can face troubles, that can affect your business.
You need to check always that, you should provide all adequate option so that your online customers don't face any difficulties in making payments by providing them with all the possibilities to pay using their debit/credit cards as well as all means to pay by some other online methods. With Ordering.Co, you can find many as such gateways to use within the system, to facilitate smooth ordering facilities to your customers and also in creating a restaurant.