by Ordering, on Jan 16, 2019 9:56:50 AM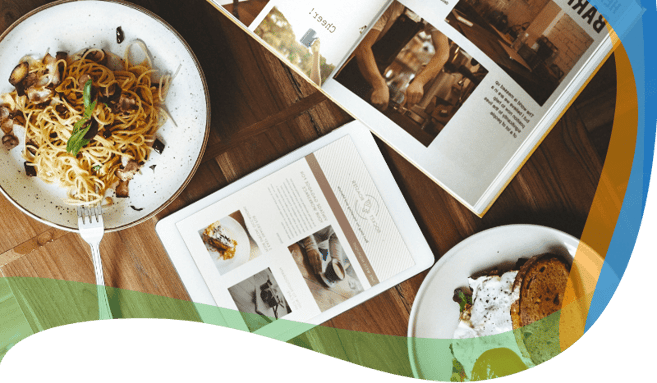 Food web creator, in other words, we can say it as a food website creator, as we all know that the digital world is booming the markets, and it's all about digital these days. So for flourishing in the online marketplace, once certainly should have a great website, we all still say that its vision influences humankind, and its not a saying but its a fact. Your vision is something through which you analyze whether something is good or bad. So in this context its also applicable for the online businesses also. If you have a company then its main weapon is marketing, yeah online marketing and offline marketing and other types of marketing can help you achieve great heights with your business. This in turns also increases your revenues, and there are also other advantages including it. A website is something which creates a site impact on the internet, as it contains all of the information regarding anything.
Websites are the backbone of each an every online marketing. If you are having a good website loaded with next level features for your business, then yes you are one step ahead of your companions at the online marketplace. The online market is such an exciting world. It was constantly standing on innovations, and there are technological advancements which are constantly happening in this digital world. Websites are the systems, which can define your business at the online marketplace. For this you will have to implement new ideas in your website, well there are lots of platforms which are offering new ideas, for example- Amazon, and other online e-commerce sectors who are constantly bringing innovations to their systems and platforms. Online ordering systems are one of the advantageous platforms, though there are lots of disadvantages as well, we may say that it's the best platform that we have in this online world. The offline trend is becoming less friendly these days, as there are lots of disadvantages which is surrounding it, and for this numerous and almost all of the business sectors are turning to the online world. We may say, that having a website is like having an identity and as well as an encyclopedia in the online world. It consists of all of your information, and it also helps your business to reach out to numerous customers in a wide range. Food web creator is something exciting. It allows you to create your main website through a straight forward and user-friendly system.
Food websites or food ordering websites make a huge influence in the online marketplace. It also helps you to launch exciting offers on your businesses, Just take an example, you are running a restaurant, and you are going to start new offers or deals on the menus that you serve on your restaurant. So on the customer's point of view, we all wait for offers, customers love offers and most interestingly, they always love cost-effectiveness. So, what would be the ways which you would take to publicize or marketize your offers? How your customers and other restaurant goers will come to know about your newly launched offers? Yes, you will now say, that you are going to advertise it. You will distribute leaflets and other advertising ways to spread your deals, however, now there's a minimal audience that you are going to reach to if you do it through the offline ways. Offline advertising is also costly sometimes, and in other ways, it includes contacting a variety of people for doing this and that, and along with this, there's also the inability to reach a huge number of audience. So it's sometimes disappointing, I won't say that it's overall for all of the time disappointing, but its time-consuming and less cost-effective, at least nowadays we should think twice before giving importance to offline marketing and advertising. So, it's frank to say, that online marketing and digital marketing provides the opportunity to reach a higher number of audiences. Just take it like this way, that if you have a website for your restaurant or business, then you can upload or update your deals or offers on your website, and it will be available on the world wide web, hence reaching out to almost across the globe. Digital marketing also consists of social media posts, so that people can view it anytime and can be aware of that, because, though websites are there, if you compare the traffic, then social media has got loads of traffic even more than any other internet platforms, there are also other means of advertising in the digital world as well. Popup ads and other random ads in the search engines are also one of the key points in the digital marketing point. Food web creator, i.e. food ordering website creator is a type of system through which you can also get this kind of features, and it will also help you in boosting your business your business up.
Food web creator not only creates flexibility by allowing general users to create their website, moreover, it also has the option to customize it with lots of new features or if the features that you desire to have on your new restaurant website. It's a great idea, right! Still knowing the fact that you may not be able a technical person, but you certainly will have the options to customize it according to your wish. Ordering.co is one of the platforms which provides you the options for this. Our products such as food web creator, and other online platforms are one of the best in the marketplace, we also have got the option to customize and make a beautiful platform, and it's completely based on your desired choice. So it's one of your main advantages that you start with a right move with a perfect platform, It also depends on the choice of yours for choosing a good platform which in turn will help you to generate higher revenues for your businesses.