by Ordering, on Jan 16, 2019 9:56:50 AM

Food web creator, is a tool that you are looking to build your business website in just a few easy steps, put the products, images, some logos, prices and that's it, simple and intuitive.
So for flourishing in the online marketplace, one certainly must have a great website, we all still say that its vision influences humankind, and it's not a saying but it's a fact.
Y

our vision is something through which you analyze whether something is good or bad. So in this context it's also applicable for the online businesses also.
Let us explain you how they trusted us to create the highest Ordering Technology Platform they'll ever use.


Ordering Builder aka Food Web Creator

This is a unique Ordering Invention. Inside it, you can edit every detail of your website in a few clicks, like the homepage image, banners, the images of your Apps, and check out pictures and much more; unlimited changes are supported.
Also, suppose you are looking for a more advanced experience inside this tool.

In that case, you'll also find all the downloadable files that allow you to perform in-house changes with your developers, upload those changes in just a few clicks, and launch the brand new website. How about that?



---
All that being said, check this Ordering Website Examples.

Any of these big franchises ring any bell?

I am sure they do, I am happy to inform you that these big brands are working with us.


This is an Image of the Front-End view of one Website create with the Ordering Builder.
We invite you to check our Live demos and try them yourself :).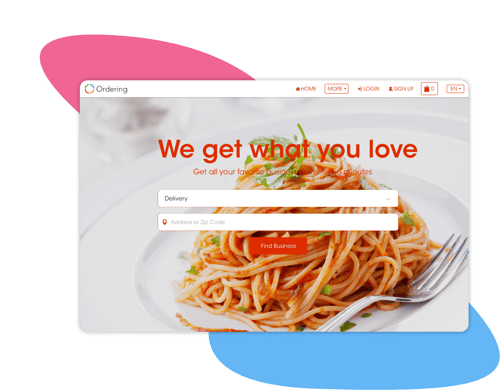 We cannot give less credit to our competent support team, which provides you with answers in less than 24 hours, your sales agent who's going to give you a hand along the way, and of course, the permanent improvements that we do to the ordering ecosystem.
If you are looking for more information, our Sales Agents are ready to chat.