Food Ordering App for Restaurants: The Must-Have Features
by Ordering, on May 21, 2018 6:11:57 AM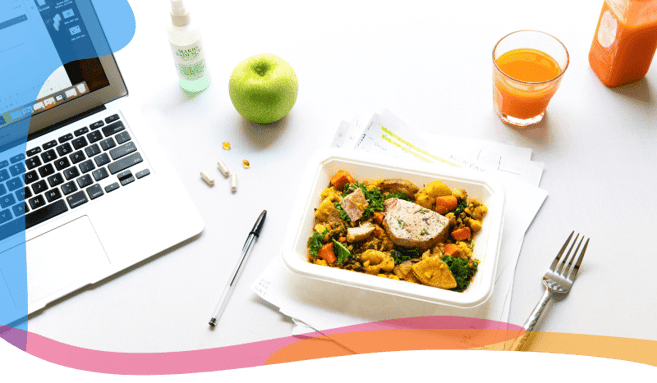 Whether you're deciding to invest in developing a delivery app for your restaurant, or have already begun the process, there are some must-have features to maximize your investment. The revenue generated through mobile applications has increased massively for the restaurant industry and is an opportunity not to be missed.
Small businesses or large restaurant chains will equally be missing out on a huge amount of revenue if underestimating the benefits of having a mobile app. Customers like the convenience of a being able to use a food ordering app for restaurants and without the option, your business will be left behind their competitors. The customer experience is a top priority, and a mobile app means you can give your customers the benefit of being able to order quickly, and view your menu at their leisure on mobile devices.
A

food ordering app for restaurants

won't just increase potential revenue, your staff can productively work on other areas of the business rather than taking orders, and you can choose table reservations using the app. So, what features will benefit your restaurant the most? Here are the top 5 features that should be on your shortlist:
Reservations:
Even smaller restaurants can run out of tables during busy periods. If you have gained a strong customer base, you will know what it's like to have to turn away loyal customers as there is nowhere to dine. Offering the option to make a table reservation on your app will reduce the frustration of loyal customers and gives you and your customers the opportunity to plan.
Loyalty schemes:
Earning loyalty points/offering schemes are always a win with customers. It attracts new customers and also helps to increase the return of existing customers. You must put time into perfecting your loyalty scheme to make sure it's appealing and beneficial to your customers.
In-App order completion and payment:
Customers want convenience and do not wish to order over the phone and pay on collection. They want a simple online process that allows them to choose their food, order, then pay. You should always be one step ahead of offering your customers the most convenient way to order. This gives you a massive advantage over competitors that haven't caught up with the online food ordering trend yet.
Promotions:
Collecting data such as 'order patterns' through your food ordering app for restaurants allows you to offer tailored promotions. You can base promotions on order pattern and offer suitable discounts to encourage return customers. Location-based services will enable you to enhance your potential customers promoting deals, discounts, and your menu.
Please note you will be required to comply with UK and EU data protection legislation when collecting customer data.
Social Media:
On the majority of apps, social media has found a permanent place allowing customers to review their restaurant experience. You can use the app to prompt customers to write a review with 'the chance to enter into a draw' or any other appealing ideas. Social media integrated into an app allows customers to share photos of their food/time spent in the restaurant. Even a simple, upbeat comment helps attract new customers.
Food delivery apps are the new trend and should be considered by all restaurants. Integrating the above features can improve sales, customer loyalty, and customer satisfaction. Whatever the sole purpose of your app: it will bring considerable benefits to your customers and your business

.