Food Delivery Apps Vs Manual Ordering
by Ordering, on Jul 27, 2018 8:44:54 AM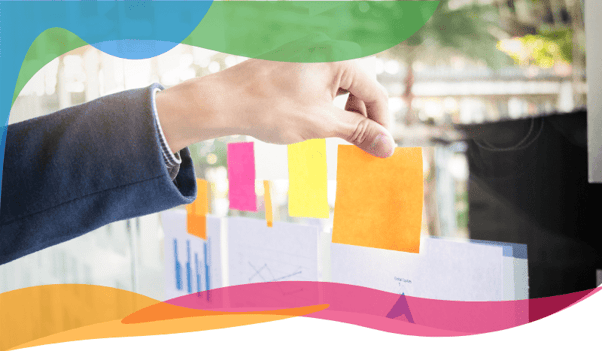 "Developments over the years in technology and the way we use the internet have forced change. The use of smartphones has brought an enormous transition in the way we order pretty much anything online. Most people have a smart device to hand the majority of the time and using this to your advantage is a must for any field of business."
Manual Ordering Pros and Cons:
Many restaurants are physically clustered together in busy shopping centers, event arenas, or areas of interest. It gives the consumer a vast choice and restaurants close-packed competition. Firstly, standing in a queue in a busy shopping park is not the highlight of anyone's day. Even if you are there for a takeaway, there will be queues of frustrated customers that have built up an appetite walking around the shops. Customers become frustrated and indecisive. When a customer is feeling this way, then, in turn, alters the mood of the staff, who will likely become sick of taking orders from frustrated customers.
Manual ordering can also come with mistakes during rush hour. It's easy to misunderstand when taking phone orders, or over the counter, when it's busy and this adds to the frustration felt by both the customer and the embarrassed team member.
Online platforms are the best way to reach out to a wider range of customers. It also helps in marketing and if maintained it can be a great revenue generating source for a particular business, well, keeping in mind of the above-mentioned disadvantages that a restaurant or a food sector have to face through manual ordering, it also makes people think twice before visiting a restaurant for dinner or lunch, even it's also tough for the restaurant staff to manage it, as always there's a limitation, and i.e. time and other hectic troubles while managing huge number of customers through handling manual ordering, or if a working professional is being taken into consideration, then after finishing the work it's quite natural that tiredness will grasp anyone, so at that moment you would want your desired food in front of you within as short time as possible, and on the same time also the restaurant staff would want a faster, smoother, and chaos-less system, so how about a food delivery app?, it will be just awesome if you get your favorite dish from the restaurant of your own choice with the help of just few clicks, and that too from your mobile phone and at anytime and from anywhere, Now there lies the flexibility of using the online platforms such as food delivery apps, it not only provides you the revenues or helps in expanding the business, it also helps you to serve your long distance customers and as well as makes easier to handle huge number of customers in a much smoother way, as always, if not all, but many of the customers would prefer to use a system through which they can get their food right at their doorsteps from their favorite restaurants, Now food delivery apps is one of the most useful systems which can be implemented in the online platforms, as the customers will be able to order their favorite dishes at any point of time, and as we have pointed out earlier, that time is a very limited option, restaurants must have a specified system through which they can serve a huge number of customers while making their work smoother. If you look into the environment presently, people don't want to stand in long queues in search for a table, and if there's any festive season or any kind of holidays then the queues are even much longer, so with the food delivery apps, the restaurants can achieve a faster growth while serving maximum quantity of customers helping their revenues to get throttle up. It's completely an internet dominated world, internet rules our days, our work and even our health and hunger.
Food Delivery Apps Pros And Cons:
The problems with manual food ordering have been noted for a long time. With the change in technology, restaurants can now address most of these issues head-on and exceptionally effectively.

Food delivery apps take away the busy quest in busy locations

. If someone is home and fancies a bite to eat, the last thing they will want to do is head into the hustle and bustle to collect it. This benefits in-house diners as the establishment will be less overrun. A food delivery app allows customers to plan and decide what they want to eat. There is no stress; they scroll through the app selecting what they fancy. No waiting in queues and customers can plan within budget while you offer them enticing deals based on previous orders. However since these systems have already started making considerable influences in the online marketplaces, there are some challenges and limitations as well, if the online world is taken into consideration, then we can see that there are a considerable number of apps that are emerging day by day, now the situation comes that through which of the platforms a business owner can get the best food delivery app, or in other words which can provide fast food deliver apps, etc and new features as well, and that's where Ordering.co is ahead from all of its competitors.
But there are also some disadvantages that come with fast food delivery apps, and other best food delivery apps, the main drawback is that; you will have always to be connected with internet, and as you know that internet might give trouble sometimes, but that is adjustable, with the best food delivery apps, while ordering the customers are not able to physically instruct a restaurant to add a special kind of flavor or any ingredients, however, they can add extra ingredients but they will have to restrict their choice with the given options on the app, with fast food delivery apps, delivery charges may get applied which in terms increases the cost of a dish. But having said all of those, we can still say that these challenges are manageable, and one would unlikely consider these as hectic while ordering food through the fast food delivery apps or other online platforms for ordering their favorite dish.


Happy customers with the ability to order conveniently through food delivery apps are more likely to add great reviews. The main con would be that the customer gets less face-to-face interaction. A restaurant should try to combat this by ensuring their delivery service is within the timescale and pleasant.