Does your food business need a courier delivery app?
by Ordering on Mar 20, 2019 9:25:28 AM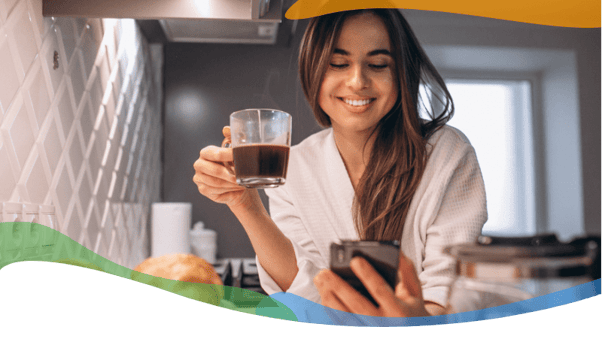 There is no denying it, for any business to truly succeed today, they need to establish an online presence. While restaurants and grocery stores may try to fight the urge, it is really for their own benefit to establish themselves in the online marketplace.
Handing out menu and sales flyers, or leaving them on car windshields gets the word out about your food business; yet, it pales in comparison to what the Internet can do.
You get to reach thousands of individuals looking for your services in your neighborhood. But that isn't all, you can take it a step further and introduce online order with delivery. According to Statista, 10% of Americans opt for food delivery service at least once a week.
While 10% may not seem like a lot but when you take the overall US population which is over 328 million, 32.8 million is quite a lot. You want to tap into this particular segment to help your food business grow.
As you set your food business online, you will come across numerous decisions that will have to be made. One of which is should you opt for a courier delivery app such as Ordering?
Why you should consider a courier delivery app?
When it comes to any type of delivery, the business should be aware of the status of the item during transit. This provides both the business and customer with an ease of mind that the item is going to be delivered to its destination on time, or if there is a delay, the customer is aware of it.
The best way to ensure this happens is to employ a courier delivery app for your delivery orders. The app presents your food business with ways to ensure customer satisfaction. It has the following benefits:
● Delivery tracking:

From the moment the food items leave the restaurant to the point it reaches its destination. You will have access to the driver's route and updates on the exact location of the items. The tracking functionality will also be available to the customer, so they will be informed of where the items are. In case of delays, they will be prompted with a notification, and a new estimated delivery time would be provided.
●

Map integration for drivers:

The driver app shows them the most optimal route to ensure that the delivery is made on time. The map helps them avoid as much traffic as possible so there are little to no delays in the delivery
●

Provides analytics:

The app stores each and every delivery that has been made for both your business and the driver. It also allows you to keep track of drivers' performances to ensure there are little to no delays for each delivery. Allowing you to manage your fleet of drivers with a lot more ease.
When should your food business consider to opt for a courier delivery app?
Ideally, you should have the courier delivery app in place before your food business starts delivering items. But for some businesses, the cost may seem a little too high at the onset.
As you establish your business online, there will be an increase in spending: from online marketing, starting off your blog and maintaining it, to the various website related costs from design to hosting. Which is why some food businesses may want to test the water with delivery and see how it fairs before they opt for a courier delivery app. They wait for months to see how many delivery orders they get and whether it is a good idea to take on such an expense with a courier delivery app.
Which all makes sense, but if you truly want to provide your customers with a service that is worth their while, consider this an investment in customer service rather than just an expenditure. The app will allow you to be on top of all deliveries to ensure that your business fulfills all delivery orders, tracking them in the process. It actually helps your business stand out in the eyes of your customer and compete in the competitive food industry. You will soon realize that the more satisfied your customers are, the more chances of them coming back to you for more business.
Take your food business to new heights with Ordering
No matter the industry, the online marketplace is flooded with businesses. You want to make sure that your food business stands out in the crowd. Ordering can help you do that as it provides everyone from the business, driver, to the customer an interface to track delivery.
For the business and driver, it presents them with a tool that ensures that the delivery goes as smooth as possible. With functionalities such as map routing, instant push notifications, and multi-tasking, drivers can ensure that they are on top of each and every delivery. To help ensure customer satisfaction and to take your business to new heights.
Bio:
Karen Evans is a former college student who, after making real money learning how to build and scale niche blogs, decided to go full time and hasn't looked back since.
After seeing so many people waste time and money trying to learn how to create websites that make money she decided to create the ever-popular

StartBloggingOnline.com.
So far over 9,500 new blogs have been created using her guide!
When she isn't blogging, she enjoys spending time with her family, which usually involves finding some water to cool off in!