Should I develop my own Online Ordering System?
by Ordering, on Mar 7, 2018 3:13:20 PM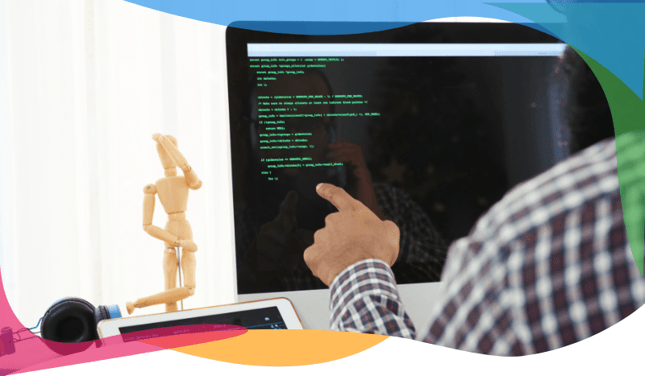 Should you?
Our recommendation is No. Why would you reinvent the wheel? If you want to write a document, would you need to build a document processor like Microsoft Word or Google Docs? Or would you instead start writing the text that you need on the existing powerful solutions?
When a perfect solution that solves your needs already exists out-of-the-box, we definitely recommend using it. Ordering.co also allows to apply any customization, that means that our platform supports building on top of it, anything can be done, for example, if you require any particular functionality or if you have any individual wishes/ideas.
Aside from other SAAS providers, we allow customization thanks to the structure of our platform it can be expanded anyway required.
When should you not develop or customize yourself?
If the SAAS company offers you all the products you need and if they provide customization services or allow you to customize on top of the central platform.
Most of the Entrepreneurs and Startups believe that their idea is unique, that they know more than an experienced development company, or that they have the best solution when it comes to development.
Unfortunately, to create an efficient development team with smart features planning, development, testing, changes tracking, shipping stable code, servers management and more. You would need a lot of experience and a lot of money for the investment.
Especially in the IT Branch, the Startups think they can re-invent or re-create products very quickly and better. This thought is not one hundred percent wrong but most of the times does not happen as expected.
In this article, we would like to explain what we have seen and experienced through the years with our customers, so you, as a young or experienced company can benefit from this knowledge.
In the year 2000, it was prevalent to purchase the specific pre-developed script, for example, a PHP script on a script marketplace like Hotscripts.com.
This kind of script would cost from 9 USD to a couple of hundreds of dollars. The developer would provide 100% of the code and the instructions to install on your local server. Most of the developers would not offer a support service where you could report if you have found a bug or anything went wrong, you were on your own.
The advantage in the past was that you could have total control of the script and then develop with local developers.
Everything changed in the last years, and now it is recommended to use a SAAS instead of developing from zero, or it is recommended to get a SAAS and let the creators customize it.Why would you spend millions of dollars to create a servers infrastructure if you can buy AWS servers service at a fraction of the cost?
Here are the reasons why nowadays you should not use your developer or development team to customize your unique features or design:
1. Lifetime guarantee.
Ordering.co

is a mature company with stable products and offers complete protection on custom work. This protection is a critical factor for you because you will never have to spend one cent for fixes or bug repairment.

Ordering.co

thoroughly covers all custom work in any size and it, never represent extra costs.
2. Less capital to start.
Using the services and technology of a SAAS company lets you start your business with full power but with less money. Since your company does not have to invest in the creation of the software from zero, you can use your capital only for the changes required and using the rest of your money for growth, for example, your marketing campaigns and launch.
3. Save time, start growing your business from day one.
Development time is another way of procrastination, startups and entrepreneurs use this development time to "feel" that they are doing something, but they certainly are not doing anything, that is procrastination and is a way to postpone day one. Also, it is the reason most businesses fail.
Day one is the day when you start growing your business, anything before that is time lost in structure (planning, development, debugging), that is not giving you any money, it is taking away time and money for you.
I

f you purchase a SAAS product like Ordering.co you get the best platform in literally day 0 (we take 24 hours to set up your system) and that will allow you to start with day one right after that, to start growing your business and earning money.
If you need customization, we recommend you to do it with us.
Why? Less waiting time - Less time in development - Guaranteed stability and more.
Since we are creators of the software, we already know the structure of the software and the code. This fact is an advantage for us because we need less time to develop any new feature. Also, this means more money for you because you pay fewer hours of work and you have to wait for less. Time is money, right?
4. You do not need to buy the source code.
A SAAS company hosts the data and continuously improves the products, system and all the technology for you, there is no need to pay for an extra hosting and pay for a webmaster to do all the hosting configurations.
A great example of this would be; Why would you want to buy the Skype code and create your own servers setup if you can just add some credit to your account and start making calls?
We also use the best servers on the market which are not easy to set up, monitor and manage. We invest hundreds of thousands of dollars per year doing just that. The standard practice for a startup would be to purchase a cheap hosting account and add the script in there. Why would you like to downgrade the power of an already robust and powerful ordering platform?
A mature SAAS company like Ordering.co has 24/7 monitoring systems to guarantee servers stability and a dedicated team to solve any server issues before they happen in live environments.
Also companies like us, usually already have the best Cloud Servers and Systems with auto-scaling options to support any amount of traffic even if it changes from one moment to another, and use the best servers in the world like AWS (Amazon Web Services) used by companies like Netflix.
Why would you want to lose time with servers management, when you can use that time growing your business?
I guess your answer would be: I don't know, or because that way I own my data. With Ordering.co you can find an already built solution that just works and can be customized. Also is worth mentioning that you own your data, and that if you at any time would like to request a backup, we offer tools so you can get it.
5. Keep getting updates and keep your custom work.
We are the only company who has solved the horrible problem of losing your custom work every time there is an upgrade or update to the software. With Ordering.co updating and upgrading the software is not a problem anymore.
6. Custom design and custom looks.
Ordering.co also offers custom and design services to meet your requirements and dream for your particular looks. We also agree that your project and company should not look generic and we can support you with our services. Our guarantee also protects all of our services for design for a lifetime.
7. Innovations and technology are provided up to 10x faster than by a single company.
We reinvest a significant percentage of our profit into research, development, and innovation. Your company will not be able to use such a high tech as we offer in such a short time, especially if you are only starting. Our cash flow for this goal is a lot bigger, and by working with us, you can get the newest tech without investment since our updates for free.
We have dozens of employees working to improve the platform, having a specialized team like the one we have would cost you tens of thousands of dollars per month. With Ordering.co you can get a professional team working to improve the system with hundreds of ideas from our thousands of customers already using the system and providing the best practices to make the system scalable.
Our company is already profitable and has the investment to run for at least 12 years, with that said, you can feel safe, and you can trust that you are on a robust platform that won't run out of cash.
We understand how difficult is to trust a company, but Ordering.co has an excellent reputation and service. Our high quality is the highest value in the company. We have been doing this since 2012. We know we are the specialists in online ordering as a multi-store software.
We hope that you can evaluate what's best for you, and go with the best option.