How to Create a Professional Food Ordering App for Restaurants
by Ordering on Sep 7, 2018 2:07:08 AM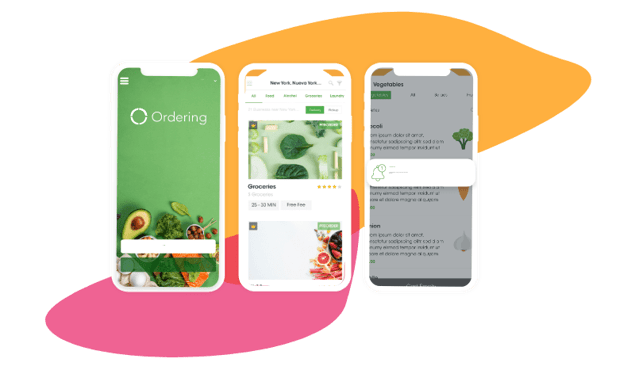 Taste is, of course, the ultimate decision maker as to whether your customers return, but how can you make your business a cut above the rest? Giving your customers the most up-to-date and hassle-free service should be your primary focus. The better the customer experience, the more likely they are to return.
The number of customers choosing to use a food ordering app for restaurants has increased, and so has the incorporation of ordering apps in restaurant businesses. Giving your customers the best experience will contribute to the success of your restaurant and keep you ahead of your competitors.
To ensure a competitive advantage, you must provide your app is created professionally, runs smoothly, and offers your customers everything they need. So, how do you create an app that provides the best customer experience?
The cost has always been a downfall of creating a food ordering app for restaurants. Small restaurants, in particular, have previously found the cost of building an app way out of the budget. Using the e-commerce apps builder means you can create a professional and fully functional app in just a few steps. Add your icon logo, color, images, menu, and restaurant information. Allow users to keep track of their order status using instant push notifications; enhancing their customer experience even more.
What about all the technical stuff? The app can be built in just a few clicks, so you don't need technical knowledge to create a professional finish. There's no need to hire a professional with experience of coding, and you will still see amazing results that portray your restaurant in the best possible way. You can have your app available in 24 hours on the app store and Google play store, so why wait?
Not only should your app function well, but it also needs to look professional, appealing, and represent your brand. Incorporate your brand logo and color schemes into the app and any taglines you may have. The first page your customers see should only offer information that customers need to look at. It should be well laid out so they can be easily directed to where they need.
You have plenty of opportunities to entice your customers into using the app and into continuing to place an order. Display any specials or promotions you have for encouragement. Make sure important information stands out and that your customers can navigate around the app quickly. Create a competitive advantage by creating a fully functional app that is simple to use and allows your customers to order from your restaurant at the touch of a button.
The mobile experience allows you to reach out to your customers on devices we use all the time. Take the opportunity to sell up and enable your team to focus on other tasks within the restaurant. An app improves your business in many ways from eliminating mistakes when orders would usually have been quickly jotted down, to increase productivity by keeping your team off the phones. Grow your business and bring the latest technological advantages to your restaurant.