Create Android App without Coding Using App Builder for Android
by Ordering on Aug 10, 2018 2:01:24 AM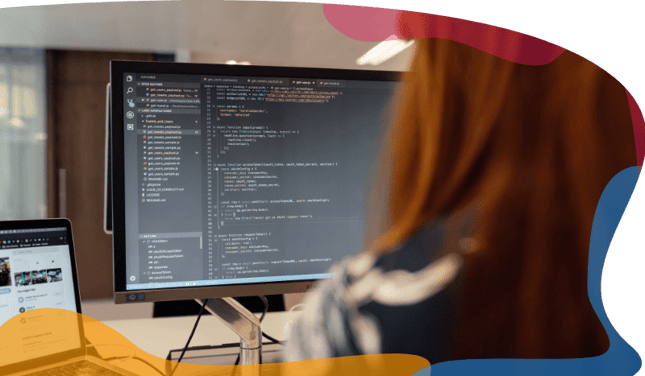 Easy to use online food ordering systems with native mobile apps used to be few and far between. Nowadays, restaurants everywhere, small or large, tend to offer a food ordering system and App Builder for Android. Customers want convenience and restaurants today are giving it to them. So, why has there been such an increase in the trend of using technology to order food? Technology makes life easier day-to-day for everyone. Businesses can reach their customers anywhere on their mobile device, which for the majority of us is close by pretty much all the time. It's essential that small businesses harness the power of technology and create an app that enables them to engage with customers. More and more restaurants are using technology to handle their customer's orders offering them the convenience and simplicity they desire.
The cost has always been a massive factor for small businesses in the past. Employing someone with knowledge of coding can be pricey and will not fall within the budget for a small business. Today, you don't need to hire expensive developers, and you don't need to be a developer to create an App Builder for Android. You can
create an android app without coding.
There is no need to know programming languages, you only need to have the imagination to customize your app, change the images, logos, change colors, texts, translations, everything is possible with our tools and with our support team.
Also, we have a lot of guides to learn about how you can do these changes in your App Builder for Android
Investing in technology will make everyday life more comfortable for your team. Taking orders over the phone isn't always practical. During rush hour your team will be trying to manage and prepare orders while greeting and serving in-house guests. The phone ringing off the hook in the background only adds to the pressure on the team, and once they do answer, they are likely to be flustered. Rushing through a phone order doesn't offer great customer experience and leaves a considerable margin for error, which eats away at your profits and can create frustrated customers.

It's never been simpler to create an android app without coding. You can create an app for integrating your design and brand. Add your images, menu choices, business information, and personalize the app to your branding and color scheme. Use the e-commerce apps builder to create an app personalized to your business with just a few clicks using a drag-and-drop method. Your app will be ready for release in only 24 hours, so you don't need to wait for a long time if you're eager to get your app published. The apps are ready for you, so why would your restaurant go without? Your target audience must know about your app once it's created. Once you have created it you need to let the world, know or it will just disappear into the background. Use social media to promote your app. You can even offer promotions to customers who download the app when they place their first order to entice them.
You can promote it in-house as well as offering a promotion if the app is downloaded or even inform your regulars that it's available. If you want to make an impact; a launch party provides an excellent opportunity to promote your app and announce its release. Create your Android app without coding and share it with your customers! Create a multi-platform app within 24 hours using the e-commerce app builder, keep up-to-date with your competitors, and offer your customers the best possible ordering experience with App Builder for Android