by Ordering, on Oct 4, 2017 4:08:25 AM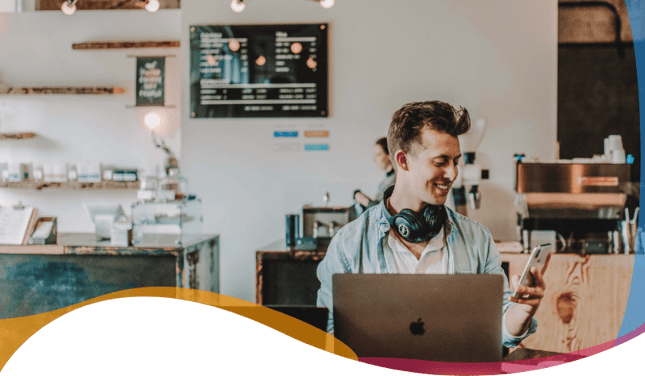 Stop looking for ChowNow Coupons! – Ordering.co has a real solution for less money.
By considering Ordering.Co, you could save a lot of your time & money to get a system like ChowNow, without deploying on such crazy Coupons which ChowNow offers. Ordering.Co has the real system that you'll love to have it for your business; it has got all the latest features and technology used to do your business on top, globally. Ordering.Co offers its script at a meager price of 79USD per month, including Ordering website+Ordering dashboard/admin panel. Not only this, within 79USD, you are allowed to create an extensive business within the system under a single city, can receive unlimited orders, will get free automated updates and support, as well as FREE hosting on AWS for the lifetime.
Ordering is a simple & perfect ChowNow similar system to get. Here's why you should consider using Ordering.
We want to make the decision as easy as possible, so we've put together some info that'll help you decide which option is best for you.
Below, you'll find information to help you compare Ordering and ChowNow, including features, pricing, and thoughts from current Ordering clients who have made the switch.
We hope this helps & proves to be beneficial for your business.
The key features of Ordering.Co System:
The best website experience, easy to use & user-friendly than ChowNow.
Ordering provides you with the best user experience as recorded till now, it's that easy & you can place your order in seconds, as compared to ChowNow, it has got flexible search by your location, which helps you get access to all related store near you. Thus, contributes to making you place an order faster. Ordering platform is designed just to make your users feel comfortable when ordering.
Flexible pricing plans with free support facilities lifetime.
Ordering provides you with a broad range of packages to choose as per your needs & budget, you are free to get a custom package your business. Ordering gives you the chance to create your own online business at a minimum cost of 79USD per month. Apart from this, it has got a great after sales customer services, for any problems you face, and it assures you to get it fixed in less than 24 hours.
The smartest ordering platform, which will make your business boost more traffic.
Ordering has got many new & compelling new features that help your online users to place an order with ease and in no time. It provides your users the choose the type of service they need from one platform, without searching for anywhere else, as within ordering platform, you are getting the scope to create unlimited varieties of online business starting from Restaurant, Groceries, Flower store, Supermarket, wine, laundry and much more. Not only this, it helps you enable search business by zipcodes & auto address as per your user's location, which contributes to doing an inflexible ordering for your customers. Thus helps you to get more traffic & online sales.
The smartest ordering platform, which will make your business boost more traffic.
Here are the apps that you can get using ordering:
●Ordering app

:

Users app, which proves to be a useful & user handy way of placing an order in no time, using their smartphones, Only your users have to download the app, and get the best use of it on placing an order when needed. It also helps your users to save your users details and card details, including a variety of latest features in it, than ChowNow.
●Business app:

Business app, it will help you manage your business & orders efficiently within few clicks. This app helps your business owners to accept/reject requests efficiently & to assign an order to any driver for its delivery, much better app than what ChowNow have now!
●Delivery app: Proven to be the best app for your business, since it helps you to manage your delivery smoother than ever, and helps your driver to get the exact location of your customer to deliver the order on time. It helps your driver to track the exact location on the map. Which as compared to ChowNow, they do have it yet.
Another unique feature creation by ordering. Which, makes your delivery management easier than before. As my delivery panel, you can manage, assign and track your delivery agents live on a map, its way to better & efficient regarding managing your drivers like an expert, with ease.
Latest features & updates.
As compared to ChowNow, the order provides you with many new and innovative features that no one can bring into any ordering online script ever. They keep on adding more new features each day, to provide & make your business more stringer from your competitors. The main advantage of choosing to order is that they provide you regular updates of the new features added to the system, as well as give you the proper & best guidance. To boost your business to reach success, even more, faster than any other website/online ordering companies.
Ordering Builder- Get your personalized system as per your choice:
The first & only eCommerce Apps Builder that you'll get to build your app as per your choice & preferences. It allows you to change images, colors, add extensions & much more, with just a few clicks.
No technical knowledge required
Build with a single click, forget about all the "<>" & "< / >", you don´t need to be a developer to create your App, we destroyed that barrier.
Your apps ready in less than 24 hours

Why wait if it can do fast and easy. No more waiting to get your Apps.
Save money
Don't reinvent the wheel or hire expensive developers. We already have the apps ready for you.