Choosing the right Ordering Online Platform
by Ordering, on Jan 30, 2018 5:59:36 PM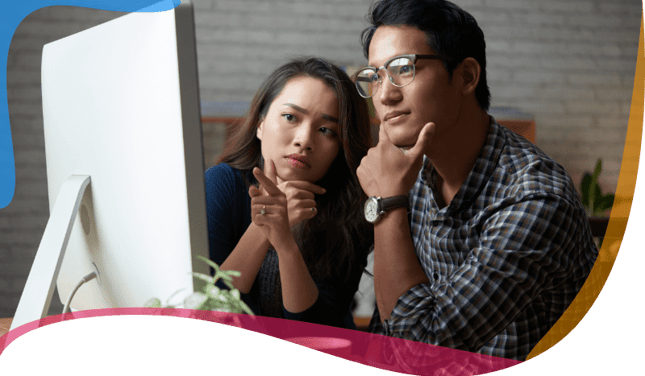 Important factors let us explain why Ordering.co is the best option
We know that you are looking for the best platform to start your business Online, selling all the products, have a million stores, beat JustEat and be a huge deal or only put your current store online, any of these options are valid.
Let us tell you that of course, that is possible, and for that, you have to be very wise at the time of selecting the right platform to start this kind of business, there are a lot of alternatives that you can look for this, we know that.
We are going to help you make that decision the easiest possible, and with that, we are going to list some details that you need to include in your Restaurant, Groceries or any other kind of business.


We really hope this helps you... Clarity & Performance
Some platforms have a lot of features that you might not even need and they become overwhelming at the time of setting up your stores and menus, like Edeliveryapp.
With the Ordering Products, basically using the method WYSIWYG in just a few clicks, drag & drop images, typing products and prices, your site will be Live in no time.
The Ordering Editor gives us that possibility.
Support At Its Best
The Ordering team is very into giving you the support that you deserve every single day, all around the globe, each ticket you submit will be answered in less than 24 hours.
Running in AWS your site will be up and running all the time.
We've found on platforms like oddappz, ontabee, exlcart and olo that their apps are running very low on devices, or not even in the stores, we are going to send your Apps in less than 5 working days, this way all you need to do is the listing on the Stores, or even if you are having issues with that we are going to help you.
The list just keeps going and going, however, we have to explain to you some more things about ordering platforms.
Information, Apps & Sync
The most important thing is to show your Business properly, this meaning that you have to set up every aspect of your Business and of course make sure all those elements are shown on Website, Apps & all other ways to sell your products, such as BOTs, Widgets, Integrations... etc
(P.S. we got all those)
On Ordering all your information is in Perfect Sync, if you change any aspect in your Editor it'll show on the website instantly, all the incoming orders will send a Push Notification to your Editor & Apps, this way no order will be missed.
Of course, for your customers to order you'll have to cover all the popular mobile stores where users are downloading the Apps and ordering nowadays, those being... you know this one, iOS & Android, as explained above, we've got you covered on this step.
High Tech
Ordering has all the Tech Needed for your Business to success
Ordering Website for your customers to Order, check promotions, see all your stores & much more

.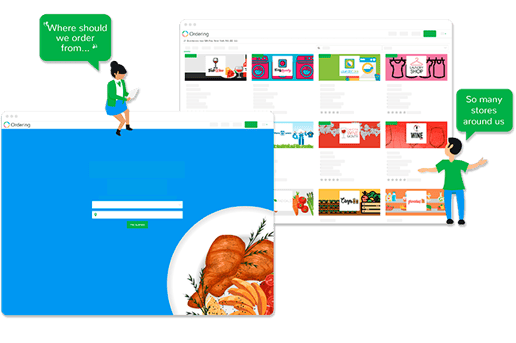 Ordering Editor

to change all the aspects of your site in real time in a few clicks, drag & drop for the images and much more.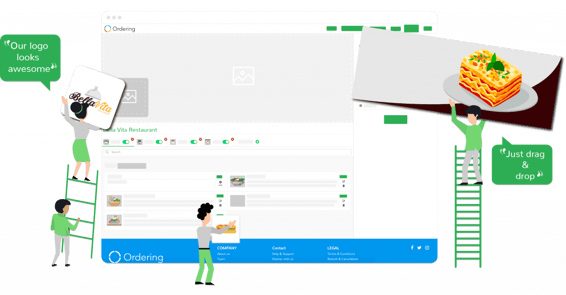 Native Apps

to Control your Orders, Deliver the Orders properly & allow the customers to order from them in just a few taps.
All Native Apps, your brand & logos, iOS & Android.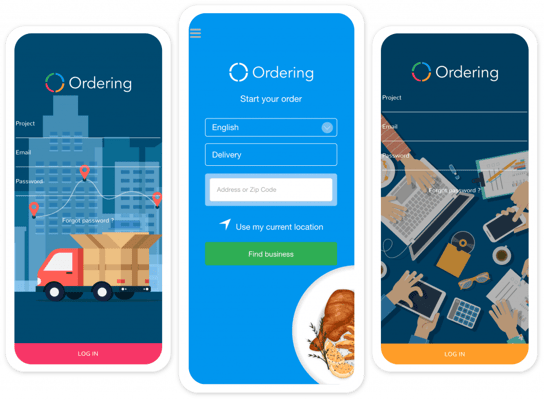 There are some platforms that are missing important integrations (appscrip, karenderia, stayindemand, ondemandstartup and else) Ordering focuses on looking for the best integration to help the launch of your business
Such as Zapier & Tend

Pricing
Startups are the most important thing for us, and struggling with the investment is not what they need right now.
Of course: There are some free platforms and free is awesome at the beginning.
However, at Ordering, we are sure that the value of the Products we have outweighs the cost
And all of our customers agree on that, from startups to big enterprises, our current improvements and launching of new features to help you improve your sales and marketing is constant and keep growing since we ask you for your opinion on everything.
In the end, you are the key to why we are here.
Here's a comparison between similar platforms like Ordering, which are GrubHub, FoodPanda, Postmates, MenuDrive. (All the resources were researched properly to avoid confusions, there are a few more if you want to check, like placebag or imenu360)
Shall we Start your installation now
We hope this quick comparison was very useful to you.
Starting with us is easy, we deliver your installation in less than 24 hours.
Happy Ordering Always

👍🏻