How You Can Create An Android App Without Coding For Your Restaurant Food Ordering
by Ordering, on Jul 20, 2018 8:16:42 AM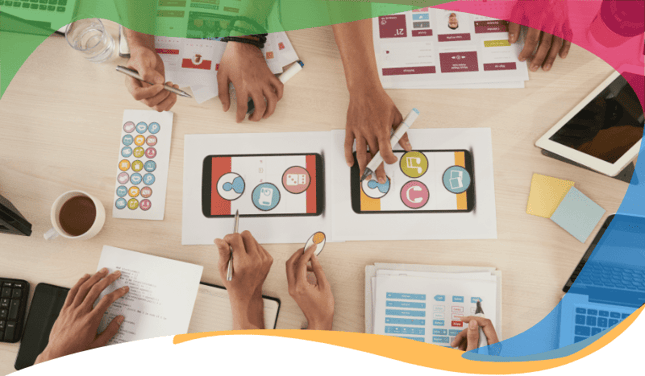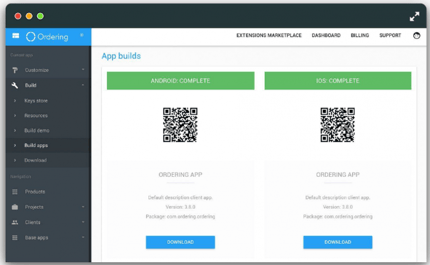 "So, do you fancy seeing your very own app containing your brand and products right there in the play store ready to download? Some smaller businesses feel this is slightly out of reach financially and more of a future dream. With the substantial change in software and technology, the idea is no longer so farfetched."
Creating an android app without coding no longer needs the knowledge or technical skills of coding and is very cost effective Do you want to create an android app without coding online, yourself? If you're not a developer, or you don't know to code, you may have been putting off creating a food ordering app as the thought can be a little bewildering. With an e-commerce android app builder software without coding, the app is ready to be built for you, so the hard work is done, and your app can be up and running with just a few simple steps.
An e-commerce app builder is a mobile android app builder software without coding, that lets you create and design your app that is personalized to your restaurant. Bring your restaurant to the mobile platform and allow customers to order and view current menu choices at the touch of a button.
With an online android app builder software without coding, you can personalize and create an android app without coding efficiently. The simple software allows you to quickly create a custom look and feel offering your customers a direct, but still personal, experience. You can change colors to continue your restaurants color scheme throughout your ordering app. Add images to show your specialties wherever you like on the app or as additions to the menu. Add extensions and any other relevant information. With an e-commerce app builder, you are just required merely to personalize information. Customize the app in any way you like adding your logo and brand all this with our android app builder software without coding.
Is using do-it-yourself online app builders that simple? Yes! You just drag and drop images where required and customize pretty much however you want. Add text, your menu, prices opening hours, and much more. Insert your content and add your design. As well as this, the icon of your app will also be customized to your style. This would need to represent your brand and, where possible, would usually display your logo and color scheme. Support is always included, so you're not on your own.
Publishing your app into the play store shows a strong brand and professional image. Phone ordering is a thing of the past, which means you must utilize what your customers have available on their smartphone by offering them a convenient app option with the content they need. Preview and publish an android app online quickly and professionally.
A highly optimized and well-designed Android app is the solution to your e-commerce needs. Whether you're just starting out or flying high in your restaurant business, you and your customers will benefit from online restaurant food ordering. Give your customers simple ordering options, increase productivity, and keep up with your competitors. If you haven't got a clue about creating an Android app without coding online, you don't need to miss out on offering your customers the best service. Save time and money with an online app builder to create an app without coding.