Best Website Builder for Restaurants
by Ordering on Jun 30, 2022 3:50:09 PM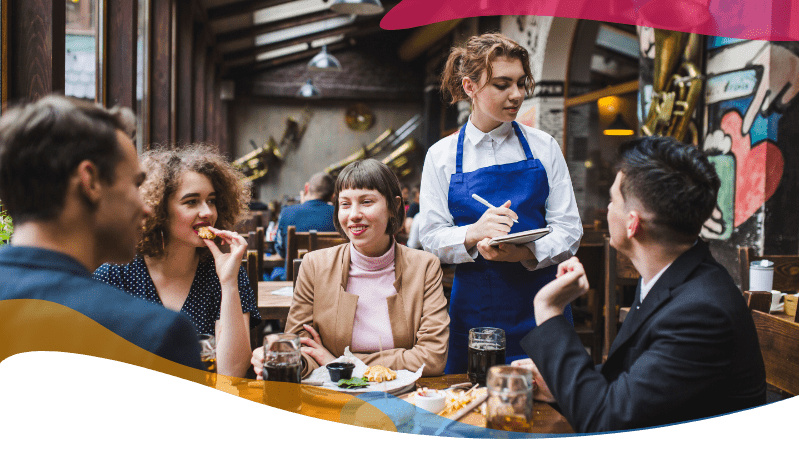 As the topic says, the

best website builders for restaurants, y

es we mean to say that only. Websites are one of the easiest and most convenient means of online marketing. One can easily make an advertisement for his/her business through a website.
A website is a digital platform that provides the entire information regarding the business. In other words, we all know the importance of a website, so in this regard, a website builder is something, or you may say a system through which a person who is not a developer can quickly build a website with the available themes and other features.
We also know a fact that building up a custom-made website requires lots of coding knowledge & it is sometimes very costly as well. So, a business owner, who is planning to make a small startup, does not always have the financial conditions to build up a custom-made website as it gets very costly sometimes.
So will it be appropriate for that business owner to step completely backward from having a simple presence in the online world? It is very unfair, Right? So in this regard, we have developed a system through which a non-technical person can quickly build up a website through some simple clicks.
This system is known as the website builder for restaurants and trusts me; this is the best website builder for restaurants. Though numerous website builders are present in the market, our product is a unique one. It includes numerous themes and features that can be assigned or adjusted while building up the website through this builder.
Though it will not hold so many features as a custom-made website, it is included many features which other organizations do not offer for a restaurant builder.
There is a valid reason behind why we chose to make a builder or the best

website builder for the restaurants,

and, i.e., if we look in today's era, then it is apparent to us that the food & beverages industry is one of the most trending businesses or sectors of all times.
There are numerous small-scale and large-scale food sectors growing up in this marketplace day by day. If we look closely, then it is clear that most of the large-scale food sectors gas their presence in the online marketplace.
However, when we look carefully at the small-scale food sectors, then it is quite sure that we will see a very less amount of small-scale sectors that are present in the online marketplace, and the reason is apparent — lack of financial stability.
Small scale restaurants or food sectors serve in a minimal area, whereas they have got the full ability to make their area much larger, but they cannot as because their option of advertising themselves lies within a limitation on every aspect.
They have to look after many aspects & challenges when they finally opt for the online world. However, what we say, is that the best website builder for the restaurant or a similar website builder is something that can help these kinds of businesses in a significant way.
Since a website is a handy platform to spread or advertise a particular business, in this regard, our product is the best website builder for restaurants in this scenario.
Restaurant websites can sometimes be filled with limited features, as the customers sometimes prefer to visit the place to get the enjoyment of a beautiful environment, and in this kind of scenario, a simple website is very preferable which would just provide the necessary information to the customer.