Best On-demand delivery app for startups
by Ordering on Jan 9, 2018 8:15:04 AM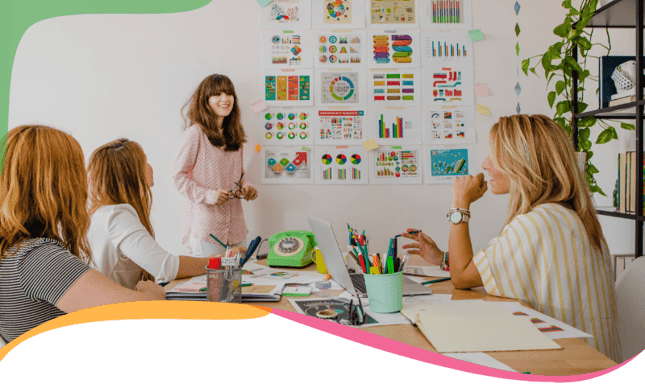 Here's how to get the Best On-demand delivery app for startups

We all know how ordering delivery is such a pain and stress for peoples to make a phone ordering for a meal from a restaurant, or to get any services like grocery delivery, taxi delivery, health care, medicines, doctors etc. You've to face several challenges, like being on hold for several times over the phone, misunderstands when placing an order, order replacements/exchange, and sometimes you've to face the background noises of a busy restaurant when making a call order by phone.
Which is a pain for those who used to get such kind of services before?
But it's a complete relief now, after the introduction of the apps in the market. It makes our life easier, better, smoother than before! Special thanks to the creator! It has helped to place an order with ease and without any hassle. Keeping you're all of your details safe and secure, as here you don't have to call it loud about your card details on the phone for making a payment for order from any restaurant or from any business, which is tedious.
Nether, one has to face any misunderstanding or confusion when placing an order. Anyone can quickly place an order for food or any other services for delivery on the app by just a few taps of a phone screen. It's effortless. It makes the users get a wide range of possibilities to choose the right business, the right product and pay for what you need from the list of all company located within your neighborhood, by a complete review.
Also, for that, you just have to sit back on your sofa, enter your location, select the right business, choose your products, pay by your card online, and wait for your doorbell to ring, to get your order delivered to your doorsteps.
But it is always necessary for you to get the right app as well if you need to maintain the simplicity & easiness of using an app when placing an order for delivery.
Like many other wells know delivery app providers like Seamless, GrubHub, Doordash, Ubereats, Ordering Co has proven to be the leading provider of such app in today market. It is cheap, practical, easy to use, 100% user-friendly, has great new innovative features to improve your business growth at a rapid scale.

Let's see how ordering app can help all startups to grow: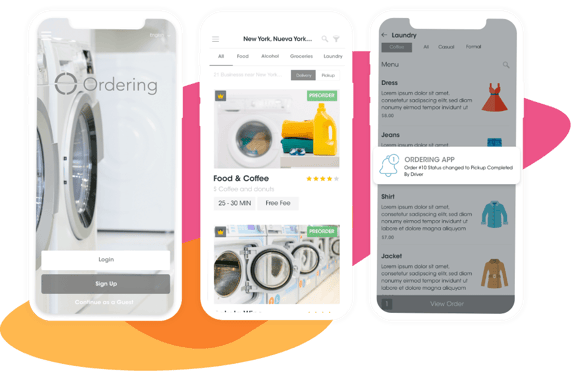 Your app, your products & with your brand!
Publish it with your band on: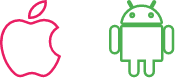 You can use your own brand name, icon, logo, images, color & upload them to the App Store & Google Play.




User-friendly & flexible to use for any kind of user. Just Search, select and order, that's it!




Simple ordering for any menu, even with product options and combos.




Allow users to keep track of any order status change.
● No technical knowledge required: Build with a single click, forget about all the "<>" & "< / >", you don´t need to be a developer to create your App, we destroyed that barrier.


● Your apps ready in less than 24 hours: Why wait if it can be done fast and easy. No more waiting for a long time to get your Apps.


● Save money: Don't reinvent the wheel or hire expensive developers. We already have the apps ready for you.
Professional, trendy, clean and friendly. We have it all!
Login with Facebook User's profile for faster checkout and orders history.
Locate users with a single tap or by address search, by geolocation search.

Pre-Order Feature
With this, your customer will be able to schedule the Day & Time for delivery or pickup according to the Menus you have available in your Stores. Start selling all the days of the week, the success will be faster than expected.
Also for developers.
We also have something special for you, get all the files of your Ordering App to code it andcustomize it any way you want with the Open Source Package.
With your Ordering Builder, you have now the change to add Custom Pages in the sidebar of your app, this way you can share more information like " Contact Us" or " About Us", maybe " Promotions". Try it out!