Benefits of an Online Food Ordering and Delivery System
by Ordering, on Jan 22, 2018 5:47:59 AM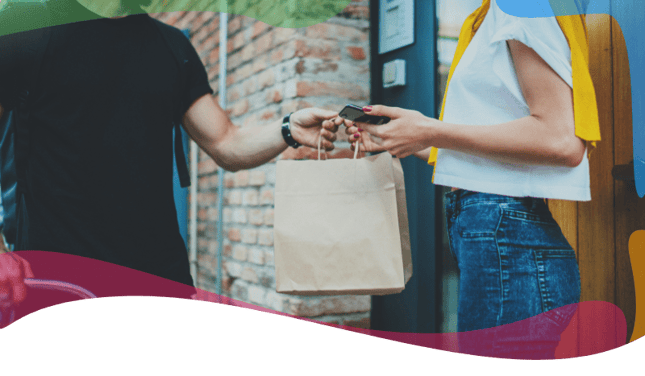 Many of the most successful restaurants have implemented their own online ordering and delivery systems. It is as close to automation as possible while keeping the critical personal components involved in food preparation and delivery, which is growing in popularity across many industries. Online food ordering and delivery systems improve customer interaction, increase efficiency, and boost profits.
Enhanced Customer Experience
Restaurants have always gone to great lengths to create the perfect atmosphere inside the establishment to furnish a great experience in addition to the food offered. However, people increasingly prefer to eat elsewhere, often due to time or location issues, but don't want to sacrifice the quality of food available. By expanding the scope of food service to include remote ordering and delivery, this opens the door to those who otherwise would be unable to dine and allows access to high-quality restaurant food wherever the customer may be. In addition to expanded access, online ordering also allows a customer to order exactly what is desired without waiting to be seated or waiting for a server to take the order.
Greater Efficiency
Online ordering provides customers with the ability to order as quickly or slowly as desired and with delivery service provided; the customer does not have to leave to receive the food. A system like this doesn't just add efficiency for the customer; it also helps the restaurant operate more smoothly. Knowing exactly what the customer wants helps the kitchen to make the right meal every time without hesitation or additional questions needed while handling ordering and paying outside the table accelerates the process and enables servers and register staff to focus on other customers and tasks. Having the food leave as soon as it's finished will prevent the clutter of unclaimed meals behind the counter and results in fewer dishes for the kitchen staff to clean.
Boost to Sales
These benefits and others combine to yield an increase in transactions and thus more restaurant profit. By expanding orders and deliveries to online service, the number of customers who can be served simultaneously is greatly improved due to reduced wait times for consumers and the reduced impact of occupancy limits. The best part is that the additional volume of potential customers will not affect normal in-house operations as servers are still able to focus on tables while online orders are handled entirely through the computer system. Greatly improving sale potential with little to no additional cost and no extra staff requirements is a win for any restaurant.
Adding a food ordering and delivery system to the operation of a restaurant, when applicable, can yield massive benefits to both the restaurant and the consumer. It can help to provide a better overall customer experience, increase restaurant efficiency, and significantly improve the number of transactions that a restaurant can handle. Although it isn't ideal for all establishments, those that can use online systems will only see rewards from adding online services.