Does Your App Allow for Scheduling of Pickup or Delivery in Advance?
by Ordering, on Jan 15, 2018 5:03:06 AM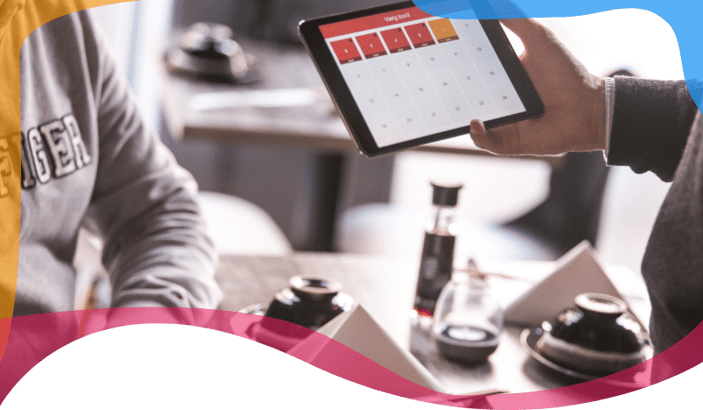 Delivery done Right
Everyone seems to be getting busier, with schedules continuing to fill up quickly. Today, everything needs to be more convenient. For many businesses, there is a way to add a little bit of convenience to their operations and the lives of their customers. Whether it's groceries or a delicious dinner, consumers want to be able to schedule reservations, pickups and even deliveries well in advance, making it possible to fit these things into their schedules seamlessly. The goal is to be able to offer these services well in advance, making life easier for consumers who like to play ahead.
Setting a Pickup Date and Time
Some nights, a couple sits at home and suddenly has a hankering for something from the local restaurant. They don't need it delivered, but they would like to have it done by the time they head over to pick it up, so they call in, and less than half an hour later, everything is ready to go. The same can be said for last-minute grocery orders. Consumers need to set their lists, order online, and head right over to pick the items up, but what about those who are looking well ahead into the future? In the past, many apps haven't been able to accommodate those planning tendencies.
Today, businesses are making it possible to place an order for something even a couple of days out and still have it ready to go when it's time for pickup. If a family knows that pizza night is every Friday, why not be able to go ahead and place their order on a Wednesday? That way, no one forgets about the meal when things start to get hectic with everyone coming home from work or school. It makes sense for consumers, and it makes a lot of sense for retailers, too.
Setting a Delivery Date and Time
It isn't just pickups that people want to have scheduled in advance. Why not go ahead and set up that same pizza for delivery? An order management business app needs to be able to work for those who are planning to have food or groceries delivered to their house at a very specific time. In the past, it often seemed like consumers were penalized for planning for the future. They weren't able to create a delivery order unless it was coming up in the next 24 to 48 hours. Retailers are starting to see the benefits that come with getting a head's up from their customers about what they are going to need and when they are going to need it.
If you're in the market for an app, make sure that you choose an order management business app that gives you and your customers lots of options. Many companies are heading in this direction. Instead of being left out, think in advance and create an interface that your customers – especially those who like to plan – will love.