by Ordering, on Oct 19, 2017 6:37:21 AM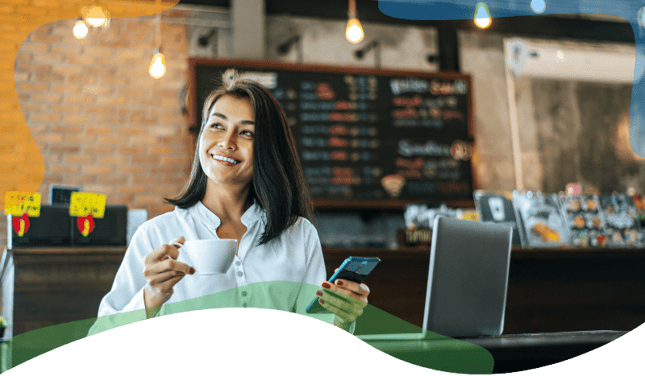 MENU.CA Vs. Ordering
Ordering is a simple & perfect MENU.CA alternative. Here's why you should consider switching.
Thinking of making the switch to Ordering.co or one of the other MENU.CA competitors? We want to make the decision as easy as possible, so we've put together some info that'll help you decide which option is best for you.
Below, you'll find information to help you compare Ordering and MENU.CA , including features, customer experiences, pricing and thoughts from current Ordering clients who have made the switch.
We hope this helps & proves to be beneficial for your business.

Great technology & amazing designs.
With order, you're getting the latest technology software that can help your business sales boost ten times more than using Menu.Ca website, as ordering.co, web software is integrated with incredible new features that are worth praising and any of the startups would like to have it on his/her website nowadays. As per market demand, it is likely to have a similar site than a usual one, which has got the same old flow as we used to have it five years back. Apart from this, order has reached its best designs, which will make your online users feel natural and comfortable when ordering. The software has got some unique and straightforward designs & looks that will catch any of your online user's attention. It follows some easy ordering steps, which can be observed from children to adults, very quickly and thus provides a user-friendly environment for ordering. Which, as compared to Menu.ca, they don't have them all.

The smartest ordering platform & freely customizable, as per your choices.
Ordering.Co is considered now as the smartest ordering platform, as we provide a quality product with services, not only this, we've invented something unique that nobody has, our Ordering Builder which lets you create Apps without coding. We've got the Crowdfunding for development used by hundreds of users worldwide. We have an integration with Google E-commerce Analytics; this lets you check which product is placed in the shopping cart and to track your conversions. We have a STARTUP CENTER where you can ask for consulting for business, how to make sales, how to make more money, which Apps to use for your Startup etc. Apart from this, our software is 100% customizable, as per your business needs growing market demands, to tally up all of its essentials.

Free hosting on AWS with Own branding.
Ordering, add up more advantages in getting & using your system, as it provides you with the best hosting now for no cost, i.e., on AWS( Amazon Web Server), it is considered by most of the startups and big companies, due to its unusual accuracy and speed. Apart from this, you can get your website with your branding name, domain, logos, images icon, etc., and you owe it to 100%.

Advanced ordering native mobile apps.
Now online ordering has become more flexible and smoother for your users with ordering native apps; it gives you a guaranteed efficient order in no time. As well as it helps your business to manage like an expert; without getting stressed in handling & managing your online stores by its business & delivery app, a better app, than MENU.CA.
Here are the apps that you can get using ordering:
● Ordering app: Users app, which proves to be a useful & user handy way of placing an order in no time, using their smartphones, Only your users have to download the app, and get the best use of it on placing an order when needed. It also helps your users to save your users details and card details, including a variety of latest features in it, than MENU.CA.
● Business app: Business app, it will help you manage your business & orders efficiently within a few clicks. This app helps your business owners to accept/reject requests efficiently & to assign an order to any driver for its delivery, much better app than what MENU.CA have now!
● Delivery app: Proven to be the best app for your business, since it helps you to manage your delivery smoother than ever, and helps your driver to get the exact location of your customer to deliver the order on time. It helps your driver to track the exact location on the map. Which as compared to MENU.CA, they do have it yet.

Search Engine Optimization.
Best ranking searched results by google search engine optimization, it enables your customers to show the exact location/address on the map, so that the system can fetch results regarding that search. That means now, you can use our system to any parts of the globe, without any trouble. It's now straightforward to have your order ready and delivered in the exact location in less time.

Cheapest pricing plans with free 24 x7 support.
Ordering provides you with a broad range of packages to choose as per your needs & budget, you are free to get a custom package your business. Ordering gives you the chance to create your own online business at a minimum cost of 79USD per month. Apart from this, it has got a great after sales customer services, for any problems you face, and it assures you to get it fixed in less than 24 hours.

Amazing business consulting & development services.
Ordering not only provides you with the best ordering platform for your business, but also it helps you to boost your business development by his big business consulting, free consulting on need, and that is being given personally by one of their founders. Ordering helps you to achieve what & how you want your business to be presented as is, with its in-house development center, where you can get the best assistance within cheaper price quote for any development you need with a lifetime guarantee.

Delivery dashboard-Track you drivers live on the map.
Another unique feature creation by ordering. Which, makes your delivery management easier than before. As with delivery dashboard, you can manage, assign and track your delivery agents live on a map, like what we can see on Bringg.com, but as compared to bring, its way to better & efficient regarding managing your drivers like an expert, with ease.

Single business App.
Ordering helps you to get each of your business with a separate app with their brand, logo & apps icon for ordering. Which makes each of your business a great new way to expand faster on the web, and thus helps you to get more & more online sales.

Newest features & updates.
As compared to MENU.CA, Ordering.Co provides you with many new and innovative features that no one can bring into any ordering online script ever. The main advantage of choosing Ordering.Co is that they provide you regular updates of the new features added to the system, as well as give you the proper & best guidance.
Ready to give Ordering.Co a try?
We hope this comparison guide was useful to you. Making the switch is easy; you can get your online ordering system on Ordering in just a few minutes. Just talk to us directly, We'll be delighted to assist.