Advantages Of Online Ordering Systems
by Ordering on May 16, 2019 5:24:44 AM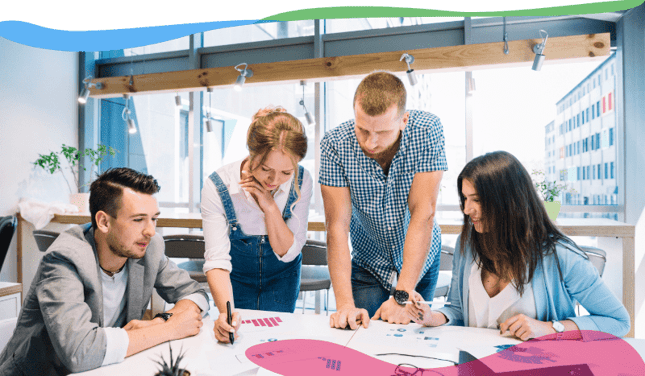 Online ordering system
has boosted up economy hugely. It enhances your digital survival with an increased customer reach. Online ordering is a process where people order from local companies or cooperative through a web page or app. Much like ordering consumer goods online, many of these allow customers to keep accounts with them in order to make frequent ordering convenient. A customer will search for a favorite restaurant, usually filtered via type of cuisine and choose from available items, and choose delivery or pick-up. Payment can be among others either by credit card or cash, with the restaurant returning a percentage to the online food company.
If you've ever stopped for gas in the mid-Atlantic, it might have been at a Sheetz–a major convenience store brand with 450 locations. Rural gas stations aren't usually the petri dish of prescient technology concepts, but back in 1993, the chain began experimenting with touchscreens to order deli sandwiches.
More than 20 years on, Sheetz says the touchscreens (called "order points") haven't just become a part of their brand–they actually encourage people to try new foods–and order more of them.
CEO Joe Sheetz owner of Sheetz, once told the touchscreens had more intended effects, customers. They reduced the number of times customers claimed sandwiches were made incorrectly, increased turnaround time for the kitchen, and helped upsell items by steering customers towards ordering more toppings.

Here are top ten advantages of the online ordering system

Easier ordering process –

People love to boss around there orders. When the companies are introducing apps or website for there business on the internet, no more need for human interaction with the customer. People can choose and customize accordingly.

One Click –

Neil Armstrong when landed on the moon he said, "That's one small step for man, one giant leap for mankind". Just click and download the apps or log in to the website and get your orders while sitting at the home. It's like a small click for man and a giant leap for mankind. Online ordering system has brought a really revolutionary change in the world.

Plug and Play -

Plug and Play, sometimes, abbreviated PnP, is a catchy phrase used to describe devices that work with a computer system as soon as they are connected. The user does not have to manually install drivers or the device or even tell the computer that a new device has been added. Instead of the computer automatically recognizes the device, loads new drivers for the hardware if needed, and begins to work with the newly connected device. For example, when you plug your USB into the desktop you no need to worry of installing your drivers. The desktop will take care of itself. Same when you download an app no need of worrying just download and initiate your job.

Carrying things is a former technology –

When you go to home depot or target, you shop and buy stuff and carry home multiple things at a time. Each bag cost you 5 C, which is really a hectic job. Now no need to worry, just order online they will deliver to home and a bag free shop zone. Also if you want you can gift wrap your items, you will feel Christmas all along the year.

Order hassle-free online –

Recently Rappi helped me a lot. A few days back I and my friends were having a house party. It was match-day, I ordered a few pizzas, tacos and a big bottle of tequila. By the halftime my tequila bottle was empty and the beers which I bought earlier also finished. I was confused about what should I do. One of my friends suggested Rappi. He told I can order Tequila, beers and also tacos. Well, it was a lifesaver. Thanks to Rappi I can now order Alcohol online too.

24*7 order –

I am always lousy with dates. Hate last moment purchase also hate a crowded shop. Especially on Black Friday sale, I hate to buy from shops or marts. I just go online set my dates or customize my dates as a reminder. The reminder notifies me of the dates for birthday or sale. I just go and log in the online sites in the evening after my work and buy stuff. I also choose the delivery address according to my addressee. Now no need of worrying about huge crowd or being forgetful.

Easy returns -

Refunds are just like your friend. Why not buy multiple dresses, try them on in your comfort at your own home and send back the ones that don't fit? Yes, you can always try on several dresses in-store, too, but no one will rush you at home and there will be no more split-second changing room decisions or a trip to town to take back the rejects.

Coupons Benefits -

There's always a coupon voucher to be found and applied. Buying goods or electrics? Chances are big appliance stores are in direct competition with online marketplaces so they might offer discount vouchers with 10 percent off to entice you.

Reviews –

You can always check the reviews on the websites or app and then decide to buy. You head to a store, see a toaster you've been dying to buy, but suddenly realize there aren't pages and pages of reviews stuck onto the shelf. How will you know if the toast toasts on both sides? What if the spring thing jams? Buying online means you can read millions of reviews, ensuring the toaster of your dreams wings its way to you speedily.

Enhance Productivity -

By avoiding the phone ordering, online ordering system makes the ordering process entirely automated. This mainly saves a lot of time for the employees and increases productivity by avoiding unnecessary phone calls.
In addition to this ordering system provides the exact details of the customer like mail id, mobile number, etc.
Conclusion
Ordering.co offers an unparalleled and automated customer support experience with website and app support that provide answers in real-time. Companies can easily customize there websites and apps to fit specific business needs, resolve customer queries, provide custom content while simultaneously matching brand voice and tone.