9 new age marketing tips for restaurants promotion ideas
by Ordering on Nov 17, 2017 6:31:55 AM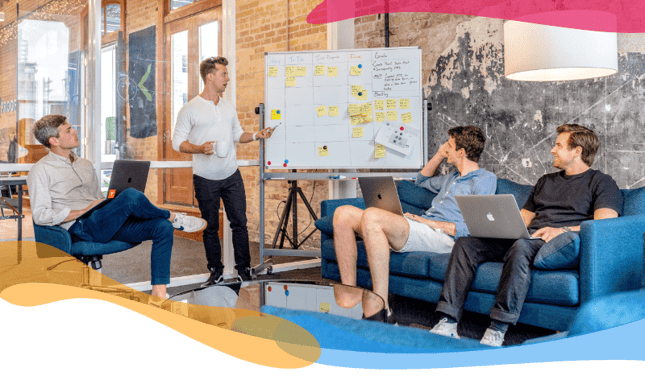 In the age where most of the restaurants are trying to break through the clutter to create their own brand identity, ideating and implementing relevant marketing strategies have become imperative. Here's a rundown of marketing ideas to attract more and more food aficionados towards your restaurant.
1.

Lip smacking food photos:
How many times have me hashtagged words like "Foodie," "Foodporn," "Foodgasm" etc. when we posted our favorite delicacies on Instagram or Facebook? People can be easily wooed with the images of delicious delectables. Create a page of your own and post good quality images of your restaurant's specialty dishes. As everybody knows that for having a good brand value, a business certainly needs a beautiful advertisement, a very decorated ambiance and also in the online world it needs to do an eye blushing and a unique marketing, there are several restaurant promotion ideas that can be implemented, since it's a dominating online world, so there are huge no of ideas which can be implemented regarding the fact of restaurant promotion ideas. Your Business is in the food sector, so if you have a unique recipe then make it useful for the advertising purpose, take an attractive photo, and pinch it on your website. In today's world looks to make a huge influence in the marketing field. It's one of the best ways to attract more and more customers, as in today's scenario, people have got less time to think or analyzing the fact that which would be the better restaurants, as there are thousands in a particular zone or area. So most of the people prefer the looks, the visualization. Yes, it's also a fact that quality matters, and it's also the universal truth, but in the business world there are numerous factors which influence the online marketplace.
2.

Food ordering apps:
It's a world which is driven by Artificial Intelligence. No wonder the food and catering industry should also leverage the benefits of AI to the hilt. Food ordering apps for restaurants are not merely limited to just ordering and delivery. The new age apps not only offer compelling designs but also recognize the preferred languages of the users. Know the other benefits of such apps here. Food ordering Apps are one of the best ways to make a stand in the restaurant promotion ideas, if you have got an app then it will be available on the internet, and the whole world will be able to access it. So it certainly strengthens the rope of connecting to more and more customers. Apps are a platform through which anyone can execute a task within seconds through as it's meant for smartphones and gadgets. So all over the context, we can say that apps are one of the most interesting and influencing ideas concerning restaurant promotion ideas.
3.

Engaging Mobile Ads:
It is seen that more than half of all paid clicks on Google comes from mobile. Restaurants are one of the most searched ones. Mobile paid ads are not only much cheaper than other types of advertising but also reaches to a much wider audience. Digital Marketing is one of the most important marketing. It's cost-effective, can reach a higher quantity of customers as it's a global platform. If we say about Restaurant promotional ideas, digital marketing facts like mobile ads or website marketing are a must. It enhances your brand value and also keeps you away ahead among all other competitors. Yes, we do understand that there are millions of businesses in the online world, but it's a huge step at least if you make something uniquer than others.
4.

Geo-targeted ads for local business:
If you aim to spread the word within the vicinity of your restaurant, then Geo-targeted ads on search engine platforms are highly recommendable. This way you will be easily seen by those who live close to your restaurant and searches for food within their nearby area. It is also a great step. It also makes a huge impact on the promotional steps for your business. Promotions are the main context, and every sector in every business needs to be perfect on this platform…
5.

Offer exclusive deals:
Discounts and exclusive deals are the most sought-after options of consumers. Never forget to announce those deals on social media and if possible reach out to as many people as possible by boosting your posts. Extra discounts, attractive pricing, and other promotional offers such ' buy 1 get 1 free' etc, are the one of the most useful means of attracting more and more customers, the more and cost-effectiveness pricing you can do on your products, the more you get a chance to go a step ahead among all other competitors.
6.

Actively participate in Food festivals or create one:
How often do we come across different types of food festivals happening here and there? Participating in these food festivals is a great way to interact with more and more people and drive more followers. Plus, you also get an opportunity to be featured in newspapers or online news forums.
7.

Don't forget email marketing:
Most of the people have a tendency to ignore promotionally, but a lot of them usually don't ignore emails that concern their lifestyle. Prepare engaging content which highlights the best features of your restaurant and sends it to your target audience.
8.

Update your website:
Nowadays, many restaurants create good websites but what they don't do is maintain it with latest updates. It would be a bonus if you could provide an option to order food right from your website instead of depending entirely on third-party aggregators. Now you can create your website that can be easily customized with all your restaurant needs

.
9.

Food trucks in relevant areas:
Food trucks are quite fun to watch and also grabs a lot of media attention. Get a quirky truck and reach out to those hungry souls.