6 Powerful tech trends restaurant businesses should follow
by Ordering on Nov 24, 2017 6:49:18 AM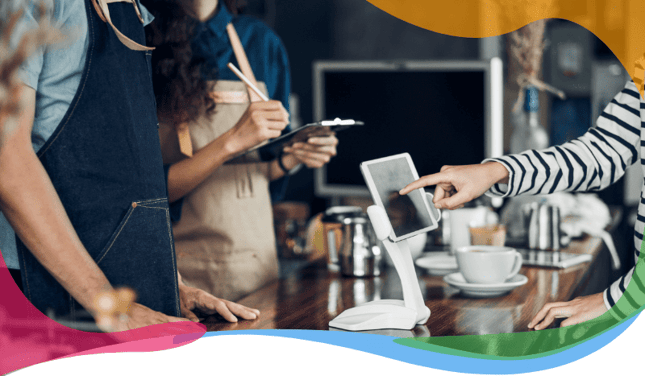 In this tech-dependent world, a lot of restaurants are coming up with a lot of innovative marketing strategies for customer engagement and business growth. If you wish to join the bandwagon and create a niche brand entity for your restaurant then you should know the latest tech trends that will be highly beneficial for your business.
1.

Food ordering and delivery app
Creating an app with an advanced food ordering and delivery system

is the best way to cope with the ever-increasing wage and operational costs. It not only saves labor cost but also shoots up sales in a short span of time. These apps enable you to take control of all the orders and delivery. The customers shall be given the option to accept or reject new orders, receive instant updates, and seamless integration with maps routing system.
2.

AI-driven customer experience
Automation and robotics are gradually gaining grounds in restaurant technology as well. It provides seamless purchasing experience to your customers and also enhances the look and feel of your app. AI-driven app systems not only provides an amazing user interface but allows safe and secure transactions with your preferred gateway. User support is also made much easier as this software also supports multiple language recognition systems where you can choose any language and the system will talk it out for you.
3.

Customer data analysis
The restaurants that can keep a tab on customer orders and online activities are way ahead of the curve. A better understanding of the tastes and preferences of the customers or potential leads will help you nurture your marketing strategies a notch higher. This way you can keep track of your Key Performance Indicator (KPI) and also help create loyalty programs based on the customer's preferences.
4.

Embed on multiple websites
Restaurant technologies are also pushing the limits of innovation. New age widgets increase your brand's visibility by leaps and bounds. You can embed your single restaurant or chain of eateries on any website you choose and that will be displayed as per your customized template and display. This way you can reach a wider spectrum of audience and your specialty dishes will always be in demand.
5.

Auto-assign deliveries
Delivery dashboard software
helps you enhance your delivery operations. This helps you assign the delivery boys, view their status, check order details, view all orders, change order status, track delivery route, and so much more – all at one place. For instance, when your first order is completed your automated app system auto-assigns the next delivery boy so that you won't miss any order.
6.

All devices responsive website
There are many restaurant businesses that have not yet optimized the websites for mobile phones or any other devices. A lot of customers might be searching you on their mobile phones and if they face difficulty in viewing your website then they might turn to other restaurants which can provide a better user experience.
Now you can create your own website or app for your restaurant business without any professional help here.