6 Food Delivery App Trends You Need To Know About Right Now
by Ordering on Jun 30, 2022 3:52:25 PM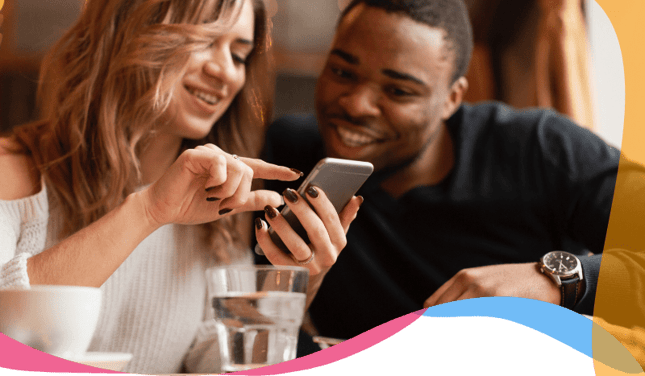 Since their introduction in the early Noughties, food delivery apps have gone from strength to strength. Geolocation, delivery tracking, and the availability of high street restaurant delivery are just a few of the innovations that these apps provide.
And food delivery apps continue to innovate, providing a better service for both diners and restaurants alike. Read on for six food delivery app trends you need to know about today.
Real-time menu changes for a streamlined CX
A restaurant kitchen is a busy place, and as the orders fly thick and fast, it's common for ingredients to run out. But where previously restaurants had to phone customers themselves to update them, many food delivery apps let their restaurants update their menu in real-time.
As a result, this streamlines the entire food ordering and delivery process. Customers aren't bothered with order updates, chefs can keep cooking, and delivery couriers aren't kept waiting around.
It's a simple idea but one that hugely impacts the way food delivery apps do business, providing a streamlined service for the customer and helpings their restaurants work smarter.
Ordering.co's dynamic ordering platform makes it easy for you to update your menus in real-time. Whether you're using the Ordering Website or the Ordering App, you can quickly amend your menu with any changes or updates, keeping you prepared no matter what happens in the kitchen!
Greater personalization for targeted marketing
Personalization is one of the cornerstones of successful marketing, and food delivery apps are especially well-placed to deliver this. With the wealth of diner data open to food delivery apps, there is a wide scope for creating personalized experiences tailored to the individual.
The most popular personalization route is restaurant recommendation. For example, if a user regularly orders burgers from a particular restaurant, the app could promote other restaurants that offer similar menu items that might interest the diner.
Simple personalization features like this hugely increase conversions for restaurants, while providing a more rewarding experience for the diner — it's a win-win.
Ordering.co offers a comprehensive personalization feature that makes it easy for you to provide tailored experiences to all your customers. For example, the Restaurant Food Ordering System lets customers browse all your options, helping them spend more in their purchase. Great!
Push notifications create mobile-first sales
In the same vein as personalization, food delivery apps have been relatively slow on the uptake with regards to segmented customer marketing. Only a few brands send personalized marketing emails (e.g. addressing the customer by name and sent at around dinner time).
And while most food delivery apps already use push notifications to alert customers when their food is ready or when their courier is nearby, very few send push notifications upselling their restaurants.
But we are increasingly seeing food delivery apps use push notifications to upsell discounts or special offers on selected restaurants. This native marketing tactic takes advantage of mobile technology to facilitate the customer's purchase. And because customers can order and purchase in-app, it's a seamless process from start to finish.
Ordering.co's Delivery App helps you, your riders, and your customers stay on top of every delivery. Simply accept or reject an order, and enable push notifications so deliveries can be completed flawlessly from start to finish.
Virtual restaurants fill profitable spaces
To succeed in the highly competitive restaurant industry — indeed, in any industry — businesses need to diversify. Recognizing this, Uber Eats last year led the way with virtual restaurants.
Also known as delivery-only, these operate out of real restaurants in the same kitchen, but under a different name. For example, a sushi restaurant might offer a real-world service for eating-in, but also provide another delivery-only menu from the same physical location.
These kitchens capitalize on data gleaned by Uber Eats to highlight popular food trends, such as poke bowls. Uber Eats approaches suitable restaurants who could diversify their menu with minimal changes to boost revenue for both parties.
Big data creates more efficient food delivery logistics
Big data is a rising trend that affects virtually every industry, from product design down to retail, and the food delivery industry is no exception.
UK-based food delivery app Deliveroo has made waves in recent years by embracing big data to streamline its service. The Deliveroo app monitors rider movements from pickup to delivery.
Deliveroo's AI dispatch then draws upon a wealth of real-time data in order to calculate how many riders it needs on the streets, which rider is best placed for which order, and so on. It can even react to real-world events such as heavy traffic.
The most important part of managing your deliveries is having a strong, intuitive dashboard. Ordering.co's Delivery Dashboard helps you improve your deliveries by monitoring driver data and finding the quickest route. It saves you money, keeps your customers happy, and works for you — so it's well worth a look!
VR/AR make for an engaging food delivery experience
Virtual and augmented reality have permeated almost every aspect of our lives, from entertainment to home decor. It was only a matter of time then until food delivery apps got in on the act too.
Just Eat is the most prominent food delivery app to embrace this new tech. Users of the app were able to use their camera to virtually 'eat' pizza, fries, and burgers through their Facebook Messenger.
While this is just a marketing gimmick at this stage, it sets the stage for things to come. US-based Kabaq is currently working in creating virtual menus for hungry users to literally see what's on offer before ordering. The possibility to see what you order on your plate before it even arrives is a tantalizing prospect — watch this space.
The food delivery app industry is a competitive one, and those that innovate are those that succeed. Stay ahead of the game and embrace the trends above to get your food delivery app seen in 2019.