5 surefire social media strategy for restaurants
by Ordering, on Nov 1, 2017 6:33:33 AM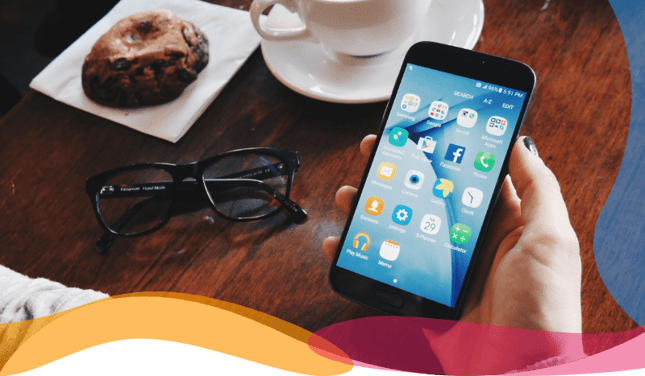 Ideas are aplenty but getting relevant marketing ideas for your restaurant business might keep you in a fix. We have tried to chalk out some nifty tips to get you started with effective marketing of your restaurant on the social media platforms. Reports reveal, more than 75% of consumers use Facebook to decide on what restaurant to eat at and needless to say, the influence of Facebook is getting higher by the day. The power of Instagram is equally significant.
More than 80% of your potential customers are checking their phones at least 8 times a day. Now the question is do you have a website or an app? If not, then it is recommendable you get it done to expand your business. An app with a food ordering and delivery system is a great way to connect with your target consumers through social media platforms. So how are you going to do it? Read on.
1.

Good quality images or videos
In today world, engagement is the key. Theirs a reason why most of us are scrolling through our little device all day long. We have a tendency of getting attracted towards great images or videos. Instead of just posting random mobile pictures, you can hire a professional photographer and post those high-quality images. Who can ignore some lip-smacking delicacies on the go? Share the best preparations in a carousel post or canvas post with a Call To Action (CTA) tab if the user clicks on it then they will be redirected to your app or website. A good picture will be shared by many and your brand will be spotted to a larger spectrum of audience.
2.

Show some love
A humble response is always positive for any business. So besides being courteous to your customers in your restaurant, you should always be equally friendly with your online users as well. For instance, you might reply the negative feedback with words like how you will keep their suggestions in mind and improvise will play positively with the psyche of those users. And of course, don't forget to acknowledge the positive ones with Thank-you-so-much-do-visit-us-again type messages. Word-of-mouth marketing still works wonders and this can be a great way to get started with.
3.

Spread the word with offers and vouchers
People love discounts and you can sweeten the deal by giving special offers more often and post it on social networking channels. Perk it up with exclusive deals and promo codes and if possible leave a pop-up message to "Like" your page to increase more followers. This is one of the surefire ways to drive more customers.
4.

Keep a tab on the visitors
It's very important to keep a track of how your Facebook and Instagram pages are faring based on the number of visitors. This will help you in retargeting your potential customers and you would also know the appropriate time to publish your posts.
5.

Research is a must
Follow your prospective leads with the "Hashtag" approach. Keep a note of popular posts relevant to your business and the hashtags attached to it. For instance, search them on Advanced search fields by typing "Food lovers", "Foodie", "I love food" or the name of your specialty dishes etc.