5 Reasons to Use Food Delivery APPS
by Ordering on Jun 30, 2022 4:08:15 PM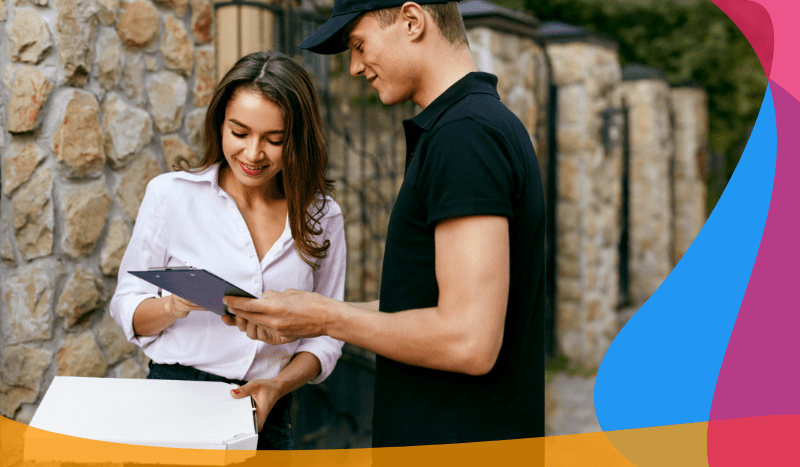 With such busy lifestyles today, people want everything on-demand and don't have the time to wait around. Restaurant owners are expected to adhere to high expectations and must evolve to the needs of their customers. Creating an app doesn't have to be tricky, and it doesn't have to be expensive, so there is no reason for you to miss out on such a massive opportunity.
1.

Convenience:
This is huge and benefits the customer and the restaurant itself. People today are so busy that they don't want to call up a restaurant or pop in when they are hungry. Food ordering apps mean they don't have to enable customers to order food at the touch of a button. Customers can schedule their order for a preferred time if necessary. Fitting in with your customers' lifestyle is essential, and the increase in the use of food delivery apps is down to customer expectations today, and a requirement for convenience. So, what's in it for you? Eliminate the room for human error using a delivery app. Customers input their order, so no more hungry and frustrated customers taking the fact their food order is wrong out on your busy team.
2.

Promote your brand:
Food delivery apps give you many marketing opportunities to promote your brand. Online you gain the opportunity to reach a huge number of potential customers using social media to prompt them to download your app. Once you have your app in place, you can focus it towards your target audience and share on social media. Creating the design of your app around your businesses brand will increase recognition of your brand.
Add your icon, logo, and images to create a digital representation of your restaurant.
3.

Cost-effective option:
Nowadays, you can create your app using the e-commerce apps builder, so you don't have to budget for a huge expense. It's a cost-effective way of creating a professional and reliable app for your customers without the hassle of wasting excessive time and money on employing someone with technical knowledge to create it. Your app will be ready in just 24 hours and will be available multi-store.
4.

Reviews and ratings:
Food delivery apps allow your customers to give their feedback or leave a rating on your restaurant. Getting people to give their opinion has never been as easy as it is now. Potential customers can easily judge the restaurant and have the opportunity to take on people's experiences before they order.
5.

Promotions:
Offering your customers promotions or discounts is great, but how do you tell them? Using an app means you have the chance to give your customer information on the time/days certain offers are available, and any other relevant promotional information. It's easy and, by using simple push notification, you can remind them you are there planting the seed just as they're thinking about what to have for lunch! Create a multi-platform app the simple way using the e-commerce app builder. Work with a template and drag-and-drop your information to customize your new, personalized app. Give your customers a fully functional, reliable app that will fulfill their needs and promote your brand positively while increasing your reach and your profits.