5 Reasons Why Your Restaurant Needs a Food Delivery App
by Ordering, on Jun 19, 2017 2:05:54 AM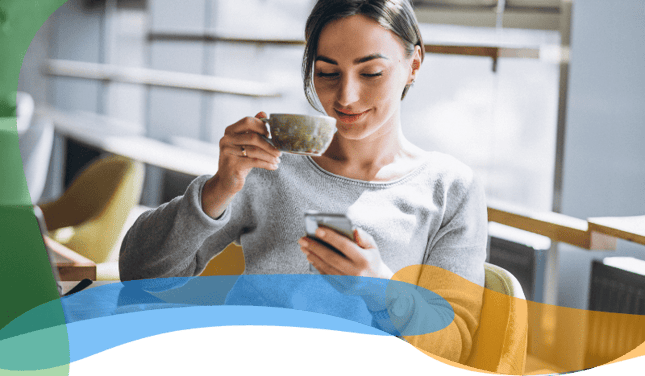 Lately, there have been a lot of preachy notions about having a mobile app, especially if you are running a restaurant business. Having a strong mobile presence is extremely important, because that's actually going to give you most of your potential leads.
According to the business statistics of the restaurant business in the United States, more than 60% of local searches on mobile actually convert into buying customers within an hour or two. In fact, Starbucks, one of the most famous food chain is reportedly conducting 16% of their monetary transactions over their app alone.
Considering this scenario, it's pretty obvious that the current trend is very much favorable for installing food delivery apps for your restaurant. However, here we have come up with top 5 reasons that say why it's important to invest in food delivery apps for your restaurant business.
Apps Can Help you Share Location-based Deals
Innovative food delivery apps come with many different facilities, but the most important of them is this. By installing an app, you can actually offer location based deals to your valued customers. Many leading food chains send push notifications and location based deals to people living in the physical proximity and lure them into your restaurant during meal time.
If you have more than one location, you can also send out relevant deal information to the potential customers by spotting them with their phone's GPS location. By doing this you can attract quite a good deal of customers at a time.
Food Delivery Apps help you Run Referral and Loyalty Programs
Running a referral or loyalty program is certainly profitable, but it's possible only with an app. This is a low-cost strategy that can be really successful for an exponential increase of your ROI. Mobile loyalty programs have far more extended reach than handing out a simple punch-card to every customer who buys a drink.
Moreover, with your restaurant app installed in the mobile phones of your potential customers, they will be constantly reminded of a meal or a drink that's available on discounts. This way, you will have lesser chance of losing your customers.
Apps Help in hassle Free Order Management
Beyond making more money, mobile apps are extremely helpful for hassle free order management. Online ordering simply replaces the concept of phone ordering where misunderstanding is likely to happen. There are high chances that your customers don't get exactly what they have wanted. This might result you losing your customers. Moreover, with an app, you do not need to carry out the hassles of making payment.
Food Delivery Apps Can Increase Sales Among Millenials
While it's important to increase your sales across all demographics, you can't just ignore that millenials comprise the largest customer base of most of the restaurants. And, this group is technologically advanced that they deliberately choose to opt for something that could offer them the convenience of doorstep delivery just by a few clicks. The idea of visiting a restaurant no longer seem to be interesting to these folks. Moreover, with the access of smartphone and all other kinds of handheld devices, millenials would always opt for a mobile payment over other options, especially for restaurants offering quicker service.
Apps Can Give you a Wider Reach
With an app, social sharing is easier than ever. Integrating social accounts in the app can help your customers to share positive experiences on social media. Surely, it will boost your reputation, thus leading to your business profits.
Food delivery apps are gaining momentum in the recent times. If you have not yet integrated your business with a food delivery app, it's time to get it right now.