10 Best Online Ordering Systems for Small Restaurants
by Ordering on May 15, 2019 4:21:06 AM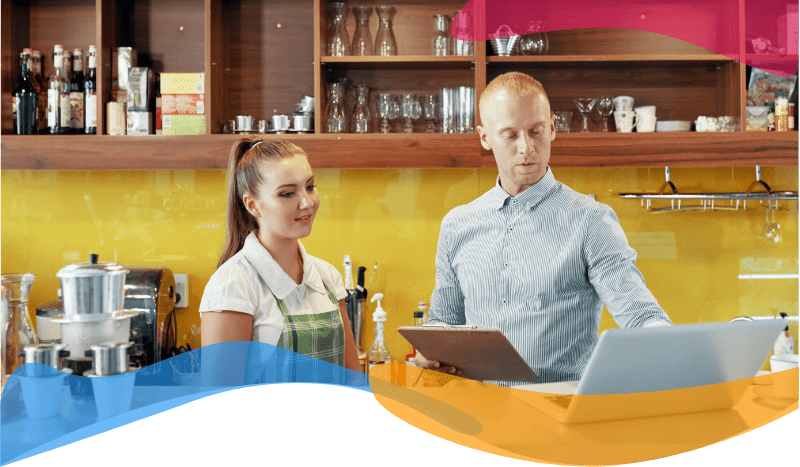 The Online Ordering System can be defined as a simple and convenient way for customers to choose and purchase food online, without having to go to the restaurant.
Basically, if your customers are looking to order some food or ask for a service, you'll have to provide them the simplest E-commerce website & Apps, friendly, fast & intuitive.
Also, do not forget to add the basic aspects that your business must show to all of your customers:

● Product Images (You eat with your Eyes First).
● Several Payment Gateways.
● Variety in your Menu.
● Delivery & Pick-up Options.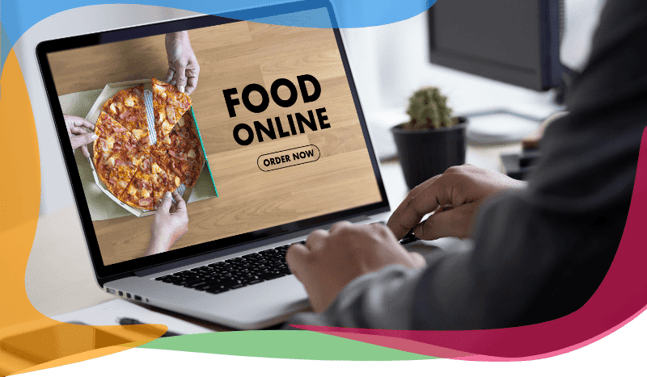 Here are the 10 Best Online Ordering Systems for Small Restaurants
This list is based on cost-benefits for startups, enjoy.
Ordering is also one of the best in the market for small restaurant ordering systems.
Offers an unparalleled and automated customer support experience with ordering website and app support that provide answers in real-time.
Companies can easily customize there are websites and apps to fit specific business needs, resolve customer queries, start a free trial today.

No Commission Fees - No Hidden Fees
Ordering has very good products. One of the fundamental pillars is the support scheme with which they work.
It is a great company that allows you to be operational in a few weeks.
Another fundamental point is the quick adaptation that you have when you need a change. Very satisfied with this company.
2:

Menu Drive
Will actually take your menu and convert it into an interactive online ordering site. In fact, the company will design it to match your brand.
They look after all the twists at their end for you.
All you need to do is to get going by putting an "order online" button on your website. Easy Peasy Such a Daisy.
The monthly plan starts at $99 per month per store and 6.5% Credit Card Processing
I opted in to make the menu myself at no cost. It was really easy the way MenuDrive set up the backend system. Whenever I need to make any changes I can do it myself really easily. If there ever was a time I needed help I called their support, and they were able to immediately make those changes for me. Great service to work with!
3:

ChowNow
This online ordering system and the app are made to work for using every format for the customers who are likely to use.
You can set it up so people can place orders from your website, social media sites like Facebook, Twitter, etc, and also helps to create a mobile app.
Customers are especially likely to use their mobile devices or social media to place their orders. ChowNow could be an option to consider.
The annual plan starts at $119 per month, plus credit card processing fees extra.
Not only is this affordable, I know I researched how much a consultant would charge to build this, but I also get diner information about how much they are spending at my restaurant and I can market to them.
Huge and so valuable since I want to stay on the cutting edge of what's out there and where my diners are going.
4:

GloriaFood
This one is an open-source application or shall I say a free online ordering system. It takes orders from your website or Facebook page.
Fun fact GloriaFood was the first of its kind that provides the service for free for the restaurants.
Advanced features like credit card payments are also available with paid premium plans as well, these are extra paid services
Well, what else do I need to say? Restaurants can use it for free... It really helps me a lot and I save a lot of money
5:

Toast POS (Addition to your restaurant)
Offers a popular point of sale system for restaurants that also includes an online ordering system.
This option is most suited to the restaurants that already use Toast POS. The whole system is meant to work together to help restaurants manage all of their operations in one system, even include online order reports and delivery systems.
Pricing starts at $140 per month.
6:

iMenu360
If one is looking for POS integration, then I would always recommend iMenu360. This is one is the giant in the online ordering arena, and it's favored among some big-name franchises listed on their websites. If you're looking for a system that shuttles your online orders directly to POS, iMenu360 lists everyone they partner with right on their website.
The setup fee of $199USD and a monthly fee with unlimited orders of the same amount. This was started by an industry insider.
7:

Snapfinger
Advertised as a portal but can double up tool for small-scale restaurants as well. They boast an inventory where you can order from over 28,000 restaurants. You can request that your smaller dinner or even a food truck gets added to their website.
I can actually order food on this site... Most of the others are back-end solutions.
8:

Upserve
Is a full-service restaurant management system that also includes options for bars, wineries, coffee shops, bakeries, and more. The company's online ordering system is made to work with its POS system, payments service, and mobile app. For small restaurants, pricing starts at $99 per month.
Upserve makes a great, user-friendly software with an easy dashboard to navigate! Their customer service has been so friendly and helpful too whenever we have any questions regarding their POS system and analytics.
9:

Restolabs
Offers an online ordering system for restaurants that are packed with a lot of potentially useful features, including Facebook ordering, multilingual support, and real-time analytics. It's a fairly basic interface that allows you to enter your menu and then copy and paste a widget right into your website. The basic package starts at $45 per month.
Their online ordering services are wonderful. Plus they also build mobile apps for restaurants with beautiful UI
10:

eDeliveryApp
Is the only online food-based ordering system built with a mobile-first approach? The system has Web & Android Apps with Admin.
Simple to set up, the mobile apps work like a charm.